What to expect from TIBCO Now Berlin 2017
Digital transformation blah blah blah, there's usually more to TIBCO (The Integration Bus COmpany) than the usual industry padding and rhetoric, so what could its Now 2017 conference and exhibition hold in store?

Download this free guide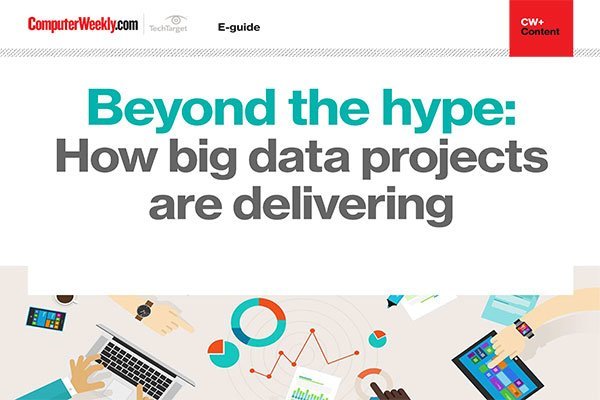 6 high profile examples of Big Data improving operations for corporations
This e-guide collates a group of examples of big data technologies in use, such as how Mercedes-AMG Petronas Motorsport are looking to gain an edge on the competition in the Grand Prix season. Also see how big organisations are managing their big data operations and their data analytics programmes and teams through some high profile case studies.
By submitting your personal information, you agree that TechTarget and its partners may contact you regarding relevant content, products and special offers.
You also agree that your personal information may be transferred and processed in the United States, and that you have read and agree to the Terms of Use and the Privacy Policy.
The firm positions itself as an integration specialist (the clue is the I in the name) as well as a purist in the areas of API management and analytics.
A somewhat sweaty humid Berlin then plays host to TIBCO this week at the Estrel Hotel and Conference Center.
TIBCO CMO Thomas Been thinks its all about "going beyond" what might have previously been considered to be traditional Business Intelligence (BI) tools.
"TIBCO focuses on efforts on interconnecting data and augmenting the results. This conference is a testament to the industry demand for platforms to fuel digital initiatives. The variety of product announcements that will be unveiled at the event are TIBCO's response to that need," said Been.
Attendees (you can call them 'thought leaders', if you absolutely must) at this event span a range of industries from transportation to finance.
Conference highlights will include keynotes from TIBCO executives such as Murray Rode, chief executive officer, Matt Quinn, executive vice president and chief technology officer, and Thomas Been, chief marketing officer.
Additional keynote presentations feature customers including Matt Harris, head of IT, Mercedes-AMG Petronas Motorsport, Wim Liet and Hans Tonissen, IT leaders, Nederlandse Spoorwegen, and Erwin Vezin, vice president, enterprise architecture, AccorHotels;
This event has sister conferences stages in San Diego and Singapore.