News
Stay informed about the latest enterprise technology news and product updates.
IBM: 2011 'Tech Trends' report lists top ten developer skills
IBM has released its 2011 'Tech Trends' report this week which the company says highlights "significant enterprise technology trends" for the year ahead. The report is based on the input of more than 4,000 IT professionals and developers across 93 countries and 25 different industries.

Download this free guide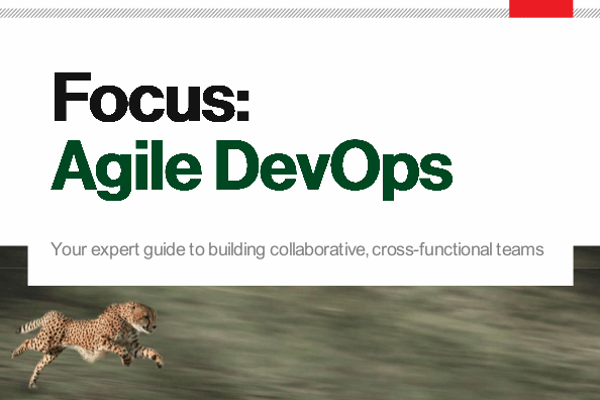 How can your business benefit from DevOps?
Let's take a look at six of the development practices that Disciplined Agile Delivery recommends for disciplined DevOps teams.
By submitting your personal information, you agree that TechTarget and its partners may contact you regarding relevant content, products and special offers.
You also agree that your personal information may be transferred and processed in the United States, and that you have read and agree to the Terms of Use and the Privacy Policy.

This year's survey examined how businesses are adopting, using and planning to use mobile computing, cloud computing, social business and business analytics.
The results are hoped to offer a glimpse into the future and provide IT professionals with a roadmap of the technologies and platforms that will be in the greatest demand in the coming year.
So what did this year's report reveal?
Analytics was named as the most in demand area for software development in the future.
According to IBM, "Whether it is the powerful analytics capabilities in IBM Watson that IT professionals feel will transform the education and healthcare industries, or the need for open source analytics skills, the trend is clear — businesses are focused on analytics now and for the future."
When it comes to analytics development open source skills such as Apache Hadoop and Linux lead the pack (87% of respondents said they were key) — some other interesting stats are listed below:
Top 8 — "in demand" areas for software programming today
1. Application Development
2. Mobile
3. Cloud Computing
4. Database Management
5. Business Analytics
6. Security
7. Software/systems engineering
8. Business Process Management
Which of the following IT skills do employers look for? (Top 10 answers)
1. Java
2. Linux
3. .NET
4. J2EE
5. XML
6. c/C==
7. HTML5
8. PHP
9. SOA
10. C#