News
Stay informed about the latest enterprise technology news and product updates.
Microsoft Azure goes down for users around multiple regions including Europe and Asia
Just when I thought to myself: Cloud services must be improving as there are fewer outages reported this year than there were last year, Microsoft Azure cloud service went down for many users, including European ones, earlier this week.

Download this free guide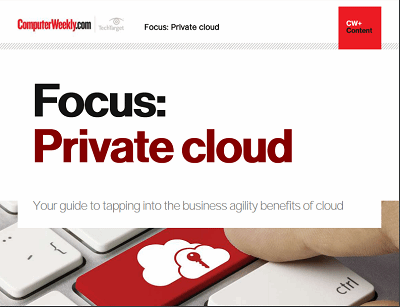 Is private cloud a test bed for public cloud?
Making a cloud sacrifice by doing private? If the business information is sensitive, private cloud could be a good fit, but may require making some compromises (compared with using public cloud) with regard to pricing, scalability and functionality. Join Computer Weekly as they take a look at what enterprises need to consider before moving to the private cloud, from a technical and business agility perspective.
By submitting your personal information, you agree that TechTarget and its partners may contact you regarding relevant content, products and special offers.
You also agree that your personal information may be transferred and processed in the United States, and that you have read and agree to the Terms of Use and the Privacy Policy.
Microsoft's Azure status page currently displays a chirpy:
All good!
Everything is running great.
It also displays a bright green check besides its core Azure platform components such as Active Directory, and popular cloud services including its SQL Databases, and storage services.
A snoop into its history page shows that all wasn't good aboard Azure on Monday and Tuesday. Users experiencing full service interruption and performance degradation across several services including StorSimple, storage services, website services, backup and recovery and virtual machine offerings.
For a brief moment on Tuesday, August 19th, a subset of its customers in West Europe and North Europe using Virtual Machines, SQL Database, Cloud Services, and Storage were unable to access Azure resources or perform management operations. Users accessing Azure's Website cloud services in Northern Europe too faced connectivity issues.
WELCOME TO Microsoft® (Photo credit: Wikipedia)
The previous day, some of its customers across multiple regions were unable to connect to Azure Services such as Cloud Services, Virtual Machines, Websites, Automation, Service Bus, Backup, Site Recovery, HDInsight, Mobile Services, and StorSimple.
Some of the services were down for almost five hours.
This week's global outage follows last week's (August 14th) Azure outage where users across multiple regions experienced full service interruption to its Visual Studio Online. The news doesn't bode well for CEO Satya Nadella's "cloud-first" strategy.
Here is a detailed report on Azure's latest datacentre outage.
Well, I may have tempted fate. Resilience and reliability are two words I'll use sparingly to describe public cloud services.