Cloud's Hollywood moment - as a villain in Cameron Diaz's Sex Tape
For those still wondering if cloud computing is really mainstream – even Hollywood thinks so. Cameron Diaz's rom-com Sex Tape releasing next Friday is all about the dangers of the cloud.

Download this free guide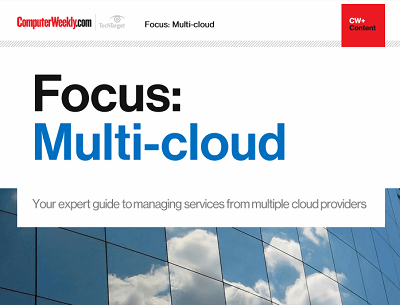 The maturity of the enterprise public cloud
Many IT leaders are increasingly coming round to the idea that sourcing services from one or more providers might be the best way to go. Join us as Computer Weekly takes a closer look at the multi-cloud approach and what providers are doing to capitalise on the trend.
By submitting your personal information, you agree that TechTarget and its partners may contact you regarding relevant content, products and special offers.
You also agree that your personal information may be transferred and processed in the United States, and that you have read and agree to the Terms of Use and the Privacy Policy.
Cameron diaz (Photo credit: Wikipedia)
The movie stars Diaz and Jason Segel as a couple making a sex tape in an attempt to spice up their boring lives. The video inevitably makes it to the cloud through Segel's iPad on which it was filmed. The movie tracks how the couple desperately tries to get the video off the cloud while embarrassingly juggling comments from their parents, bosses and even mailman who all see it.
Here's some of the dialogues between Diaz (as Annie)and Segel (Jay):
Annie: (walks in) Honey, that sounds familiar, is that our…
Jay: You know the Cloud?
Annie: Stares ominously before yelling F@#$.
Jay: It went up! It went up to the cloud
Annie: And you can't get it down from the cloud?
Jay: Nobody understands the cloud. It's a f#$@ing mystery.
Whether they succeed to wipe their content off the cloud or not, we'll know only on 18thJuly. But it looks like a big struggle with Jay and Annie taking desperate measures like nicking devices belonging to their friends and families and even breaking network infrastructures to get the tape off the cloud.
Maybe Jay and Annie are showing in satirical manner how cloud is a one way street – easy to get it up (even inadvertently) but damn hard to get it off!
Here's the trailer of Sex Tape starring Cameron Diaz, Jason Segel and The Cloud: