News
Stay informed about the latest enterprise technology news and product updates.
Amazon debuts Zocalo to hog SharePoint, Google Drive, Box and Dropbox market shares
Almost 13 years after Microsoft launched the first version of SharePoint, Amazon has launched its version of file sharing and collaboration tool Zocalo at AWS Summit in New York today. Some AWS Summit followers have billed Zocalo as Google Drive and Dropbox killer on Twitter.

Download this free guide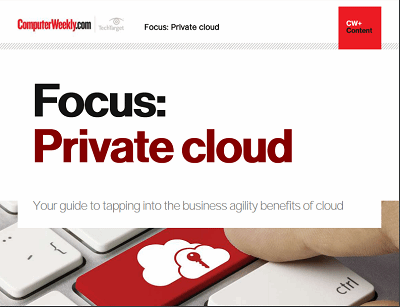 Is private cloud a test bed for public cloud?
Making a cloud sacrifice by doing private? If the business information is sensitive, private cloud could be a good fit, but may require making some compromises (compared with using public cloud) with regard to pricing, scalability and functionality. Join Computer Weekly as they take a look at what enterprises need to consider before moving to the private cloud, from a technical and business agility perspective.
By submitting your personal information, you agree that TechTarget and its partners may contact you regarding relevant content, products and special offers.
You also agree that your personal information may be transferred and processed in the United States, and that you have read and agree to the Terms of Use and the Privacy Policy.
Yes, it's called Zocalo which, according to Wikipedia, is the main plaza or meeting-point in the heart of the historic centre of Mexico City.
A late entrant in the document sharing space (Dropbox took off in 2007), Amazon will offer Zocalo for $5 per user per month for 200GB of storage (Dropbox costs $15) or even free (only 50GB) with AWS WorkSpaces – the desktop computing service in the public cloud.
According to Amazon, "document sharing and collaboration is a challenge in today's enterprise". Take that SharePoint and Google Drive or even Office 365.
Zocalo has some pretty nifty features such as multi-device support, offline usage, word and powerpoint collaboration, and it integrates with existing corporate directory (Active Directory). But there's a catch and it's about vendor lock-in – Users will have to put their data first into Amazon S3.
Mexico City Zocalo (Photo credit: Wikipedia)
Will Zocalo really tempt users out of Evernotes, SharePoint, Google Drive, Box and Dropbox? I don't know about that but it is a pretty clear indication of SaaS, PaaS and IaaS convergence in the cloud segment – Zocalo – a purely SaaS service from a primarily IaaS provider. And it is also proves how Amazon wants to provide everything that enterprise IT needs (scary?).