vCenter Operations usage for vSphere 5 intelligent policy management
VCenter Operations implements the Auto Deploy feature of vSphere 5 for intelligent policy management. Here's how you can use vCenter Operations optimally.
Automation and cloud agility are the two key focus areas for any organization embarking on the cloud journey. One of the new, enhanced features of vSphere 5 -- a virtualization platform for building cloud infrastructure -- is intelligent policy management, which includes automation advancements such as Auto-Deploy, Profile-Driven Storage and Storage Distributed Resource Scheduler. This article provides in-depth information on how to use Auto Deploy's vCenter Operations layer to your benefit. This layer of vSphere 5 helps automate several processes for better VM and application performance.
In order to understand the functions of Auto Deploy's vCenter Operations it is first necessary to understand intelligent policy management. Intelligent policy-driven automation helps you prioritize applications and apply resource limits for each of them. Secondly, it also helps you automate your recovery plan for a high level of availability. Both these features help achieve better application performance. Most of the automation processes for intelligent policy management using vSphere 5 are fulfilled through vCenter Operations.
Auto Deploy characteristics
Auto Deploy is not just about the system taking the decision; it's about automating that process. Rather than looking at isolated incidents, Auto Deploy performs a historical analysis of the behavior of a system and then decides how to align the processes optimally. Let's take an in-depth look at the three layers of the Auto-Deploy feature of vSphere 5.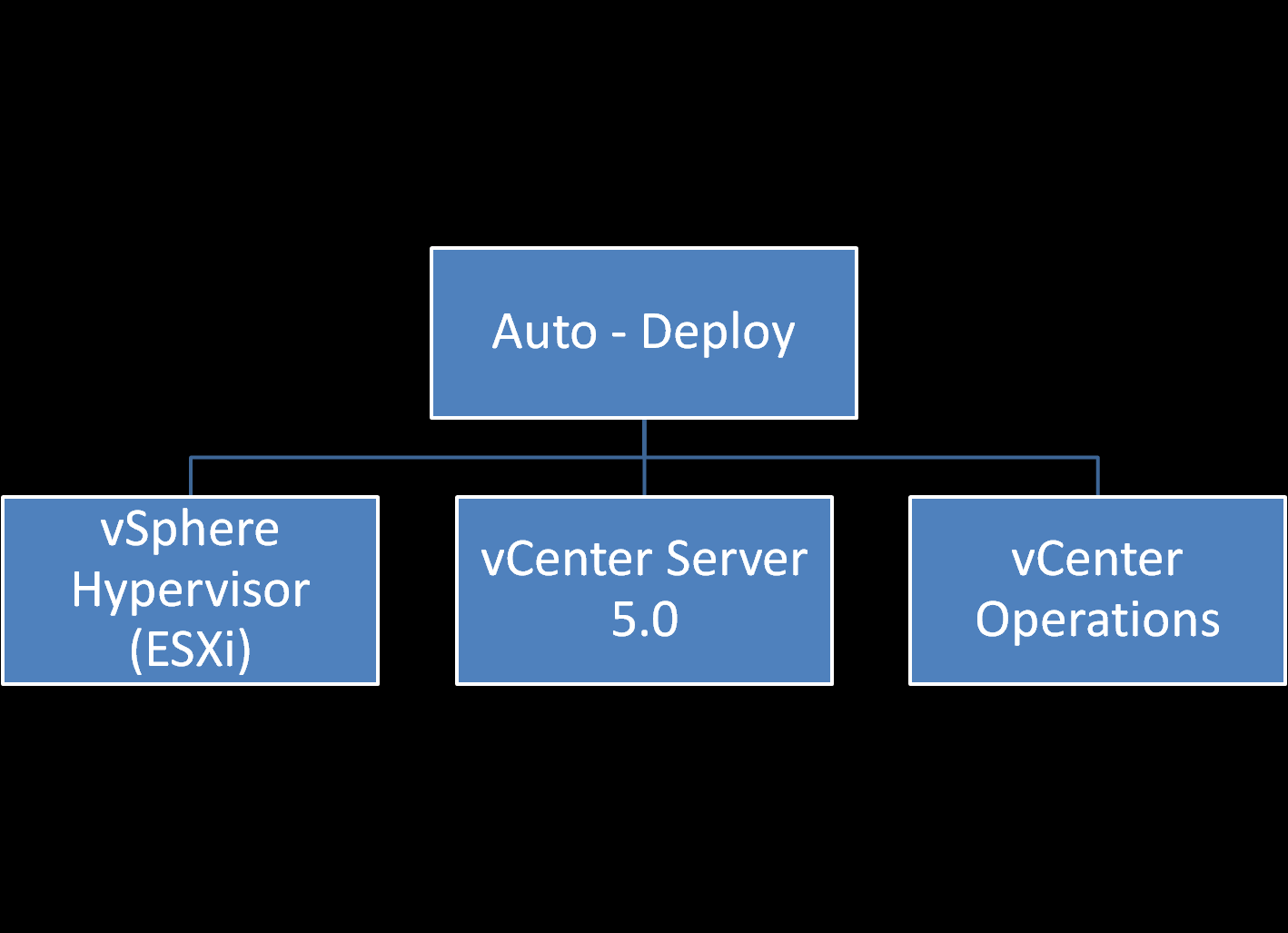 Figure 1. Three elements of Auto Deploy in vSphere 5 (click to enlarge)
The three elements involved in Auto-Deploy are the hypervisor, the management tool and the monitoring tool. VMware's vSphere Hypervisor can be deployed easily and quickly. After you setup your virtual machines (VMs), the management of the hypervisor and the virtual machine is carried out through the vCenter server. The heart of the product is vCenter. It is a single platform which allows you to discover and register all the VMs in the infrastructure and helps you manage everything centrally. It also supports an automated patching feature to facilitate easy management of the system.
On the other hand, vCenter Operations acts as a real-time data warehouse for the virtual machines. It captures all the information on the health and activity of each VM and produces this information through a dashboard for end users. Here are the features of vCenter Operations that you can exploit to your advantage:
1. Dynamic thresholding
If your organization has to adhere to several compliance and governance requirements, dynamic thresholding in vCenter Operations can ease your responsibilities. Dynamic thresholding first allows for the automatic and precise analysis of any type of data -- network data, operating system data, application data, user experience data, transaction data, batch data or business data. It then analyzes any type of application, be they classic n-tier applications, batch applications or custom applications. It understands the normal behavior of any performance metric and thus helps create appropriate templates.
You can make use of this feature to write the configuration templates in full compliance with the standards of your organization and apply it to any new VM that you create. You can create templates keeping in view the different features and resources you want to enable in a VM or the time it should take to release a VM.
2. Smart alerting
The smart alerting system of vCenter Operations warns you of any performance problems even before classic monitoring tools can alert you. In vSphere 5, vCenter Operations enables color code association in order to understand the health of a VM (red being the code for low health). You can thus detect any emerging situation on the dashboard and quickly resolve it by troubleshooting the VM that is above or below a particular threshold. You can leverage classic monitoring such Tivoli or OpenView business availability center and add vCenter Operations' intelligence to it for more intuitive performance management.
3. Role-based performance dashboards
Based on your requirements, you can either opt for vSphere 5's vCenter Operations Enterprise or vCenter Operations Standard. Depending on what you choose, a set of tools and utilities will be installed. For an advanced custom dashboard you could choose a standalone VCenter Operations Enterprise. This can be used for network administrators, infrastructure administrators, CIOs and CTOs, with each group or individual accessing different KPIs with their dashboards customized as needed in vCenter Operations Enterprise.
If you opt for vCenter Operations Standard then you can install and configure it in few minutes. Once configured, it will discover the various VMs in your environment and allow you to manage their performance centrally. Both these solutions can be used to narrow down the issues faced and resolve them effectively and quickly. These tools enable more intuitive management and facilitate troubleshooting either at the VM level or the application level.
4. On-demand analytics
In vSphere 5, vCenter Operation's on-demand analytics provides an insight into the relationships between resources, tiers and applications in order to optimize the performance of mission-critical IT systems.
You can use this specific feature to gain insight into the overall behavior trends of IT resources. You can then find remedies to tackle resources that are not performing well or technology tiers of an application that create trouble. Understanding the frequency of a problem will let you proactively respond and tackle the problem before it gets out of hand.
About the author: Seema Ambastha is the director for systems engineering and technology at VMware Software India. She has over 18 Years of IT industry experience. Prior to VMware, she has 14 yrs of experience at Oracle leading database and business intelligence solution architects across APAC.
(As told to Mitchelle R Jansen)
Read more on Server virtualisation platforms and management