8 power usage effectiveness (PUE) best practices for your data center
Power usage effectiveness (PUE) is a measure of power efficiency in data center IT equipment. Use these best practices to learn how to tweak PUE levels.
Technological advances gave birth to the need for high end computing equipment, correspondingly increasing the data center's cooling and power requirements. So much so, that data center power and cooling are the two major factors affecting power efficiency today. Organizations need to take several measures to ensure better power usage effectiveness (PUE). It is vital to understand the importance of PUE for your data centers, to improve efficiency and save costs. Future investments as well as customization of the existing architecture should be a priority during this exercise.
PUE can be defined as the comparison of the power requirements of the IT equipment and the power consumption of the total facility power.

Total facility power refers to the overall power required to run a data center. This covers IT systems like servers, network equipment and storage, as well as other equipment (such as cooling systems, UPS, switch gear, generators, PDUs, batteries, lights and fans). IT equipment can be classified as the systems required for compute, storage, KVM switches, monitors, laptops and network(s).
Tweakable parameters for better power usage effectiveness
1. Location of the data center
The two factors that have a bearing on PUE are cooling load factor and power load factor, which can be significantly affected by the location you opt for. For instance, a data center in the city of Delhi, where the ambient temperature is high, will require greater levels of cooling. Such data centers will require a combination of free cooling and liquid cooling options.
In India, 24x7 power availability is yet another big issue. For better PUE, you should narrow down on a feasible location that ensures constant power supply — usually closer to a city.
2. Overall infrastructure
Architect your data center in adherence to the Leadership in Energy and Environmental Design (LEED) norms, as it can help you reduce overall power consumption. Look at self-sustaining solutions, where the architecture allows the ambient light to enter while keeping out the heat. You can also opt for advanced technologies such as high density cooling for particular zones in the data center, where you can place your high performance equipment to improve PUE.
Consider building modular data centers during your search for better PUE. Isolated mini data centers within the whole infrastructure, zoned across for high density, medium density and normal density, can address your PUE requirements.
3. Tweak your data center's design
Typical data center equipment can be classified as top charged and bottom charged. Hot air always rises, so better PUE can be achieved by changing top-charged equipment to a bottom-charged model.
Design and positioning of racks has a direct impact on your data center's PUE. The hot-aisle/cold-aisle approach is a good model to enhance PUE without too much investment. With a little bit of customization, you can even place fans on the ceiling to suck out the air from the hot aisles. In-rack cooling (racks with inbuilt cooling) is yet another power efficient method.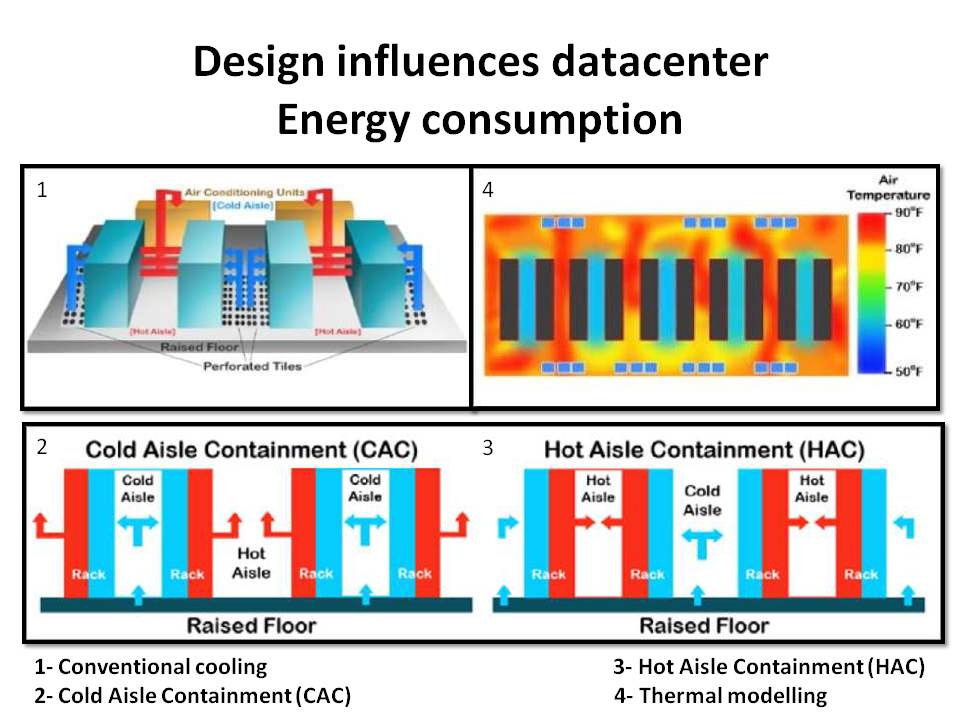 Figure 2. Datacenter designs (click to enlarge)
4. Need for insulation
During summer, the ambient temperature increases, thus creating the need for better cooling. It is advisable to paint the data center walls with a weather shield coating to improve PUE.
Building a terrace is one of the approaches you could use for better data center PUE. In hotter areas, roofs are heated first. You can look at nurturing vegetation on the roof/terrace, watering it every day, thus ensuring an eco-friendly method of insulation for the data centers.
5. Achieving PUE at the server level
Check the efficiency of your servers, as well as the amount of power consumed in standby mode or under high pressure circumstances. Set benchmarks for the type of computing, cooling, temperature ranges and power needs that the server has at different points.
Modular data centers are beneficial for higher PUE, where you segregate high power servers and host them in a different location within the data center. Virtualization can also work wonders for improving PUE.
6. UPS level changes to help PUE
Match the UPS load to the system load for better PUE. If your UPS is only loaded to 30% capacity, efficiency will be much lower. Modular data centers will help you plug in UPS as and when required. If you have a 500 KVA UPS and your requirements increase, you can plug in another 100 KVA UPS instead of buying another system.
7. Storage level efforts for better PUE
Storage is highly dependent on the benchmarks you set for the different types of storage.
Storage for data that is static in nature and is not required for real time transactions.
High-performance storage for data that is constantly accessed and processed.
As for servers, you could also look at placing high-performance storage in a different location within the data center and design it to suit cooling and power requirements to match PUE levels.
8. Management tools
Monitoring the facility and measuring efficiency requires stringent management. A simple Excel spreadsheet may help in this regard. Designing your own tools help you manage your facility better and regular audits help compare the efficiency figures for continual improvements. Measuring on a real time basis, minute by minute or hour by hour, can make a huge difference to PUE.
You can benchmark your current performance using the Datacenter Maturity Model (DCMM) Equalizer developed by Green Grid for improving PUE. DCMM touches upon the major components of the data center: power, cooling, network, storage and compute.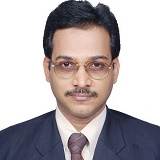 About the author: Ashish Dandekar, ex-VP (IT) of Power Exchange India, is a council member with the international consulting & research group Gerson Lehrman. He has over 21 years of experience in IT consulting, and is a visiting lecturer at several management institutes in Mumbai.
(As told to Mitchelle R Jansen)
Read more on Datacentre energy efficiency and green IT