BI platform standardization: Step-by-step approach
BI platform standardization is the key to improved data management and clarity on the cost per report. Follow these steps to standardize your BI with ease.
It is common for organizations to deploy multiple business Intelligence (BI) platforms that could be department- or functionality-specific. But little do they gauge that as business grows, managing these multiple platforms could be challenging.
The right solution in such circumstances lies in BI platform standardization. Its advantage is the ability to effectively handle data management and report generation, while offering clarity on the cost per report thus enabling wise decisions.
It is also important that BI platform standardization be implemented by an internal team. Considering the following steps would help:
1. Assessments:
The first step to BI platform standardization is to assess your environment. Begin by assessing the BI tools in your organization followed by an analysis of the users. These analyses will help you find that single tool which can fulfill most BI needs of the organization.
The second evaluation should be done to understand the number and type of users that use BI. You could classify your BI users based on the analytical skills, as some users may have advanced reporting needs while others may need basic reports. User classification could also be done on their resource utilization.
This analysis will help you understand the types of reports generated by different users and the BI functionalities that cater to the needs of those users. You need to not only analyze the BI tools that are to be used but also its reasons.
2. Evaluating products for the BI platform:
Once you have assessed the users and their BI usage, you need to evaluate the BI products that can be implemented enterprise-wide. Choose a product that has all the functionalities/features required across departments. Take the scenario wherein department 'A' is using a certain BI product and department 'B' another one. Evaluate both these products to other solutions available in the market and settle on one that caters to everyone's needs.
3. Defining approach:
It's now time to standardize. BI platform standardization should also consider the maturity level of the organization. Organizations with a higher BI maturity could opt for a big bang (implement standardization in one go) and others should consider a modular/incremental approach.
4. Streamlining BI platform
The fourth step entails streamlining of the standardized setup. You should streamline all elements related to the BI platform. This may include knowledge management system, documentations, and demand management with respect to reports generated. Next, create a structure around the reporting system. If you have multiple technologies or frameworks, it's the best if you could streamline your data integration or data management tools, for example, ETL tools. A data warehouse contains all the information from and across the organization, and it is best if you have a central repository for all data. Once you have such governance around your BI platform you can then incorporate best practices and plan your BI activities better.
5. Involving external service providers
This step entails involving external service providers either as consulting partners or standardizing partners. They could help you with additional post-standardization needs. Your internal experts should analyze the working of your business and gather the requirements of the users to develop new reports. You should then analyze these requirements and approach the external service providers to obtain solutions or technologies to support your needs.
There are two things you need to bear in mind before selecting a service partner. Firstly the provider must have sufficient knowledge of the implemented BI platform. Secondly, it should have adequate scalability of resources in order to meet your business vision for your BI platform.
6. Defining SLAs
Once you standardize the BI platform you could streamline your service governance model. Instead of having separate SLAs for each business unit, you could now have a single enterprise-wide SLA. You could enhance your operations management by recruiting administrators to monitor the generation of reports and maintain SLAs.
Finally you need to ensure that your BI system is mature and incorporates the newest technological advances. Ensure that your BI product is constantly upgraded to the latest version to meet the changing needs of your users.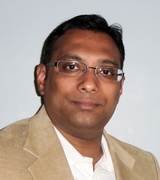 About the author - Srinivasan Rengarajan is Program Manager – Data Warehousing and Business Intelligence (DWBI) Practice at Collabera Solutions. He has over fourteen years of experience in data warehousing and BI, and manages clientele across Europe, Asia and North America. In an earlier stint, he worked at iGATE, where he helped set up the BI and Analytics Competency Center. His areas of expertise include BI strategy, data management strategy, data visualization, MDM, CDI, and EDW. A Teradata Certified Professional, Srinivasan is a B.Com from Mumbai University and has completed Advanced Diploma in Systems Management from Mumbai.
(As told to Mitchelle R Jansen)
Read more on Business intelligence and analytics