Integrate your CRM application with BI for maximum benefit
Your CRM application need not stop after its growth after rollout. Integration with BI can helps organizations get the most from any CRM application.
In most organizations, associating the CRM application with the business intelligence (BI) system can provide all the magical spells required to enchant customers and ensure their continued loyalty. Of course, this is achievable assuming you have adequate industry expertise and a reasonably good understanding of the markets you are working with. The CRM application is the data feeder for the BI system. A CRM application, although an operational milestone, can offer actionable insights when connected to BI.
For instance, consider a bank desirous of establishing a target customer base for its automobile insurance offering. This target base could be derived from data in the CRM application, with appropriate segmentation: Say, customers in their early twenties earning Rs 20,000 per month and intending to buy motorcycles worth Rs 50,000; customers in their late twenties or older who could be targeted for car insurance; or, business owners who might need insurance for their business transport vehicles. Selling automobile insurance to these customers, with special schemes tailored to their requirements, can only be achieved if the CRM information is leveraged by the BI system for profiling of customers.
If the CRM application data is not optimized for BI, it could pose a problem, as the business comes to believe that the BI system is not effective.
Success needs good data
Once the CRM application is aligned with BI, it becomes part of the business strategy. Every report has intelligence embedded within, provided the input data is clean, and appropriately consolidated. If the CRM application data is not optimized to the level required by the BI system, it could pose a problem, as the business comes to believe that the BI system is not effective.
Avoid such a scenario by undertaking vigorous and uncompromising procedures to consolidate the multiple databases in the CRM application. Unless this requirement is set as a mandatory precursor to BI success, departments populating the CRM application data will not make this effort.
Initiate better data practices in the organization, beginning with the process of data collection. Many organizations present a multi-page data form for new customers to fill up, and this is invariably incorrectly or partially completed due to the tedium involved. Instead, data could be gradually collected over a period of time using innovative means. For instance, call center personnel could call to check if the customer is happy with the services provided, and simultaneously procure additional information every two to three months.
Evaluate what you need
The next step is to define where you are, on the CRM-BI evolutionary scale. Do not get swayed by the latest BI technologies and promises of fancy analytics. Focus on what helps your business. Predictive analytics is a safe bet, as it facilitates behavioral intelligence and helps in on-demand marketing, up-selling and cross-selling. For example, if it is known through the CRM application that customer X receives a salary of Rs. 30,000 within the first week of the month, your predictive analytics should perform calculations based on historical information the dates on which Mr. X spends the most. Utilize these predictions for cross-selling.
Keep in mind that real-time dashboards and CRM analytics are different. Automated analytics involves pre-programmed actionable technology. If a customer has invested a certain amount of money in a mutual fund, the preset analytics will automatically indicate other similar products the customer can invest in. Real-time intelligence makes information more marketable, makes BI agile, and helps you respond faster to market trends. These market trends will perceptibly be gathered from the CRM application.
Plan and grow
The collaboration of your CRM application should be planned with the BI system. The most common mistake that people make while integrating the two is to assume that the CRM application is business driven, and that BI is within the purview of IT alone. Get both teams on the same page. It is key that IT understands what the business expects from the BI deployment, in order to map the deployment appropriately. Regardless of cost pressure, don't rush the BI implementation. Keep long term perspectives in mind, and plan for scaling up over time.
Organizations from different industry segments will have different needs, and vendors must focus on these requirements. If a vendor tells you they can do everything, let them prove it to you. Ask all your questions, and don't settle for unsatisfactory responses. Once the deployment is on its way, you wouldn't want surprises popping up.
The CRM application will enable your BI to get you a 360-degree view of the customer. Use this view to steer your business wisely. Don't go overboard and "over-target customers" because you have the means to. Remember, restraint is the better part of wisdom.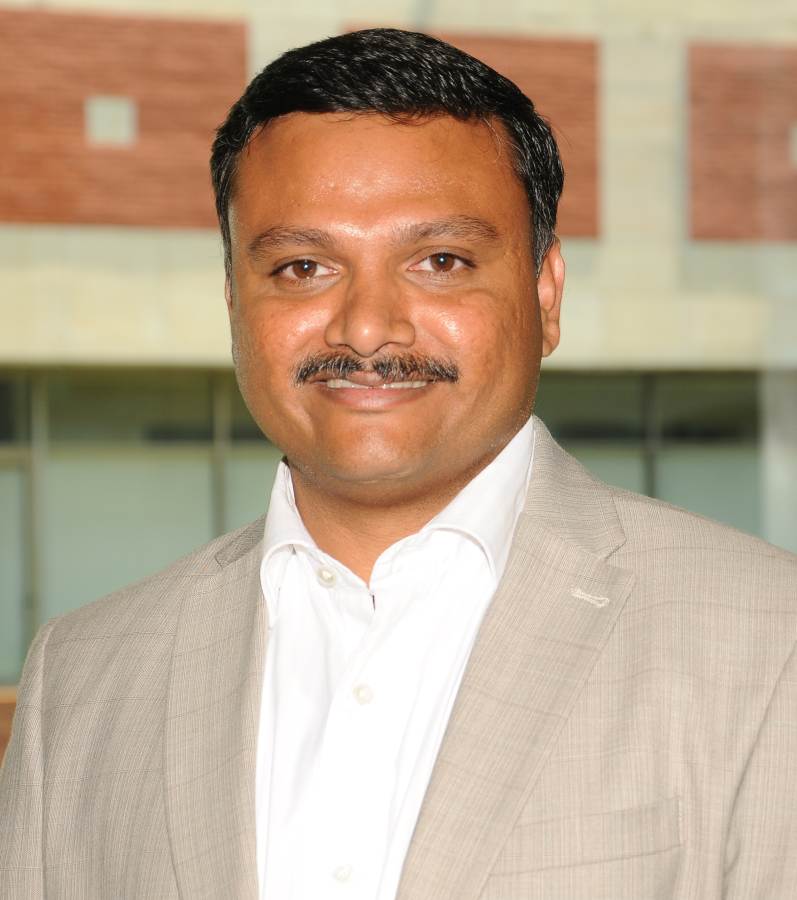 About the author: Raj Mruthyunjayappa is the Managing Director, APAC & EMEA at Talisma Corporation Pvt. Ltd. He manages Campus Management's Asia-Pacific and Europe operations. Mruthyunjayappa has a long-standing background in IT, having worked with companies such as Aditi Technologies, nGenera Corporation and Visual Commerce. He holds a bachelors degree in electronics, and a Masters degree in computer applications from Mysore University.
(As told to Sharon D'Souza)
Read more on Business intelligence and analytics