6 cloud SLA monitoring tips for better service delivery
Cloud SLA monitoring is essential for better service delivery. These tips on effective cloud SLA monitoring help ensure SLAs from cloud vendors are met.
With the growing market for cloud computing services in India, organizations no longer concern themselves only with cloud service availability. They want to know how the vendor can help them provide better service delivery to the end user. Organizations thus place great importance on signing precise service level agreements (SLAs) and monitoring them well. These cloud SLA monitoring tips can help you optimize your SLAs.
1. Transparent SLA monitoring: A prerequisite
SLAs are signed for various models – infrastructure as a service (IaaS), platform as a service (PaaS) and software as a service (SaaS). Organizations should ensure they have access to transparent monitoring of all signed SLAs.
For instance, Indian managed IT hosting services provider Netmagic Solutions uses a combination of tools to monitor service SLAs and infrastructure availability. These tools are used for monitoring and reporting performance and health of infrastructure, capacity, trending, and so on.
2. Ask for third party monitoring
Audits are essential to ensure security, SLA commitment and segregation of duties for compliance requirements. Organizations could use third-party monitoring to ensure effective cloud SLA monitoring and compliance. For instance, if organizations are running mission-critical applications on the cloud, this service will ensure timely audits and compliance. This will guarantee that the provider keeps up with the SLA deliverables.
Today, penalties in case of non-compliance and SLA breaches are based solely upon service credits. In the future, one can look at tying up a business-level SLA to compensations.
3. Convert SLAs to help the overall business outcome
Even though the cloud computing market in India is growing considerably, very few SMB companies have the IT maturity to take an infrastructure-based SLA and map it to business outcomes. Organizations should opt for SLAs that best suit the business requirements, instead of going in for stringent SLAs.
If the organization decides on a stricter SLA at the infrastructure level, then the cost will have to be borne by the company itself. For example, if the organization desires high availability of 99.999%, then the service provider will have to create that much more redundancy and DR. The cost of this will ultimately be borne by the client.
Cloud SLA monitoring becomes logical and practical when the focus is on a prudent business-transaction-level SLA (Number of hits on the website, database transactions in a minute and I/O per second), and not just the infrastructure-level SLA (response time, latency, and availability).
4. Ensure alerting mechanisms are in place
For effective cloud SLA monitoring, ensure that availability and response time are periodically reported through Web portals. Organizations should also make sure that immediate e-mail alerts of intrusion detection, breaches and outages are delivered.
5. Ensure the vendor has effective backup mechanisms
Various providers offer different systems for data protection. However, some put the onus of ownership back on the organization. In such cases the client would have to bear the responsibility of backups to safeguard its data. Therefore, organizations must make sure that service providers take 100 percent ownership while signing SLAs, and be vigilant during cloud SLA monitoring.
Ask questions such as: What are the provider's mechanisms to protect the data? Does the vendor have replication at the back-end? Does the vendor have snapshots? Are the DR services sufficient? Do unauthorized outsiders have access to the data?
6. Make certain the provider has an integrated ecosystem
For effective cloud SLA monitoring, choose vendors that have an ecosystem integrated with SIs, ISPs and IaaS/PaaS providers. A cloud provider focusing exclusively on either the infrastructure level or on PaaS, and not looking beyond that single component, might not be such a good bet in the long run.
For cloud management as a service, third-party solutions could be considered as a viable option for cloud SLA monitoring. This helps monitor problems at the minutest level, which may not appear in the reports of grid-level SLAs. After all, the devil lies in the detail.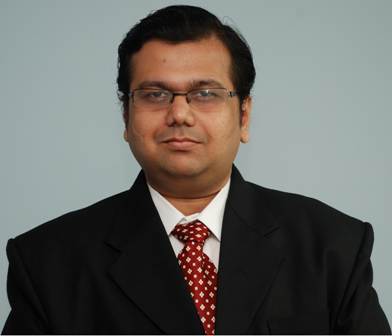 About the author: Mandar Kulkarni is the vice president for operations at Netmagic Solutions. A graduate in electronics engineering (BE) from Pune University, he is a Microsoft Certified System Engineer (MCSE) and Cisco Certified Network Associate (CCNA). Kulkarni has successfully completed his ITIL Foundation Certificate in IT service management, as well as a trained Project Management Professional. He has also completed an Executive Program in Business Management from Indian Institute of Management - Kolkata.
(As told to Mitchelle R Jansen)
Read more on Cloud computing services