Your seven-step ITSM implementation formula
ITSM implementation is all about integrating people, product and process. Here is some expert advice to help you place your ITSM program on a fast track.
Traditionally, adoption and deployment of Information Technology Service Management (ITSM) practices is driven...
Continue Reading This Article
Enjoy this article as well as all of our content, including E-Guides, news, tips and more.
by tactical and operational pain areas of IT organizations and is treated as priority matter. An ITSM implementation should be able to define and execute - the what, who, when and how aspects of a process. Given below are the techniques and approaches which can put your ITSM program on a fast track.
Take the right approach: Being agile
There are multiple approaches to ITSM, such as ITSM agile, lean ITSM, evolution methodology, outsourcing of ITSM, and collaboration within ITSM. An agile or iterative and incremental approach deals with logically clubbed requirements of ITSM processes and tools.
A practical example of ITSM agile is one process per iteration, starting with service desk and incident management and moving onto change and release in the second iteration. This ensures that the outcome of each work package is immediately seen and corrections can be made in the next iteration.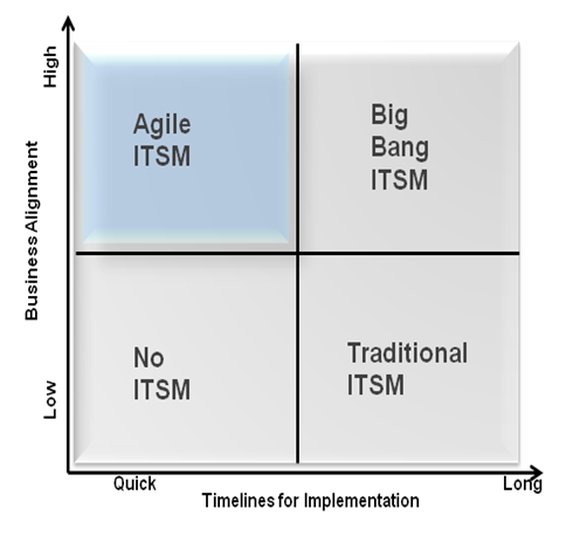 Fig. 1 ITSM implementation approaches
Create the right culture
Implementing ITSM is all about culture transformation and not just IT transformation. According to a Gartner report, about 60% of change initiatives fail as a direct result of fundamental inability to manage their social implications. If you have individuals who are not on board with ITSM, create a political action plan to identify and educate them. Make them part of the core team to let them be advocates of the program. Conduct ITIL workshops with the project sponsors and executive group to identify the most resistant leaders, understand individual's need and map it with ITIL best practice to help them understand the benefits.
Identify the right stakeholders
Service management is about serving 'customers' (employees or the users within your organization) the best possible way. To achieve this, identify the right customers and involve them right from the beginning to understand their requirements, expectations, and pain areas.
Understand the current business of these users; do not enforce any process just because it is mentioned in ITIL books. For example, in the banking and financial sector a user may want to start with a strong event and access a management process driven by the compliance needs. For a user from the retail industry, it may be important to apply the incident and request management processes in the phase one of the ITSM plan.
Build the right team with predefined roles
An ITSM implementation may be threatening as it exposes shifts in roles. It's therefore important to sell the ITSM strategic plan to all stakeholders, to reinforce their position rather than weakening through detailed responsibilities.
• Establish project core team members including the project manager, development partner, and process consultants.
• Create a cross-functional team pooling in people from operations support, applications development, business owners, and end-users.
Choice of tool: How to get it right
Service management tools play an important role in the success of all ITSM implementations. The right service management tools and techniques can be selected through a Statement of Requirements (SoR) which is analyzed using the MoSCoW prioritization framework:


Fig. 2 Requirements analysis for ITSM tool
• Determine how many users would log in to service desk at any time and design the hardware with three to five years' scalability.
• Determine if change management reports are the most critical requirements or you can trade off with an integrated inter-process workflow in the tool?
• Do you want to offer the Employee Self Service portal as a value added service?
Set the expectations right with focused communication and awareness building exercises
It's critical to understand the impact of ITSM at each level within the organization and the value each stage brings to the program.
Early engagement, well-planned communication, and comprehensive training programs are fundamental steps to success.

Fig. 3 Communication, planning and approach
Focus on the right outcome: Define KPIs, CSFs and reports
The best way to expedite your ITSM implementation is to keep measuring your results at every stage as outcomes and metrics govern perceptions and drive actions. What is not measured cannot be improved and what is not improved will not be valued.
• Appoint a 'Continuous Service Improvement (CSI) Manager' who will be responsible for process optimization and improvements. The role should be planned right at the beginning and be established once the process is rolled out.
• There can either be one CSI Manager or multiple process owners can act as the CSI managers for their processes.
ITIL insights
And finally, be realistic in setting your expectations. Understand the areas where you could be flexible with your requirements to achieve maximum success within the given time frame. Don't let an ITSM implementation be a never-ending project with no visibility on the benefits and value.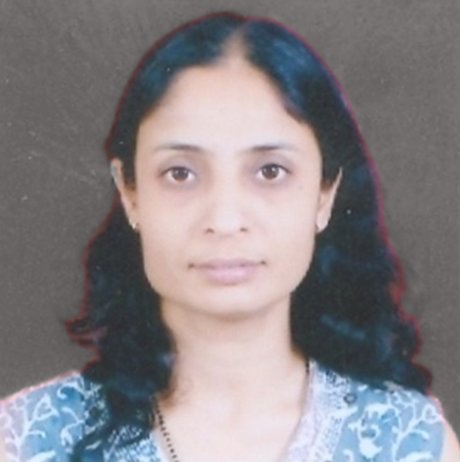 About the author: Shraddha Tilloo works as the practice manager at Syntel. She has 15 years of IT experience in driving large programs for process and tool implementations including ISO 2000. She holds a post graduate engineering degree in Digital Communication and has several industry certifications to her credit such as LEAN, ITIL, and PMP.