Your handy storage certification primer
Lost when it comes to how you can acquire a storage certification? We have put together a quick guide to acquiring storage certifications in India.
With storage giants such as EMC, NetApp, IBM and Hitachi investing considerable sums of money in India, the future of the storage industry in the country seems to be bright. As the storage industry emerges, so do the jobs. According to a white paper, The Diverse and Exploding Digital Universe, published in March 2010 by IDC, more than one million new storage professionals will be needed by 2012. We can reasonably expect that a significant number of these storage professionals will be required in India. Not surprisingly then, many IT professionals are thinking of getting into the domain by acquiring storage certifications. Here's what you should know before taking the next step.

Download this free guide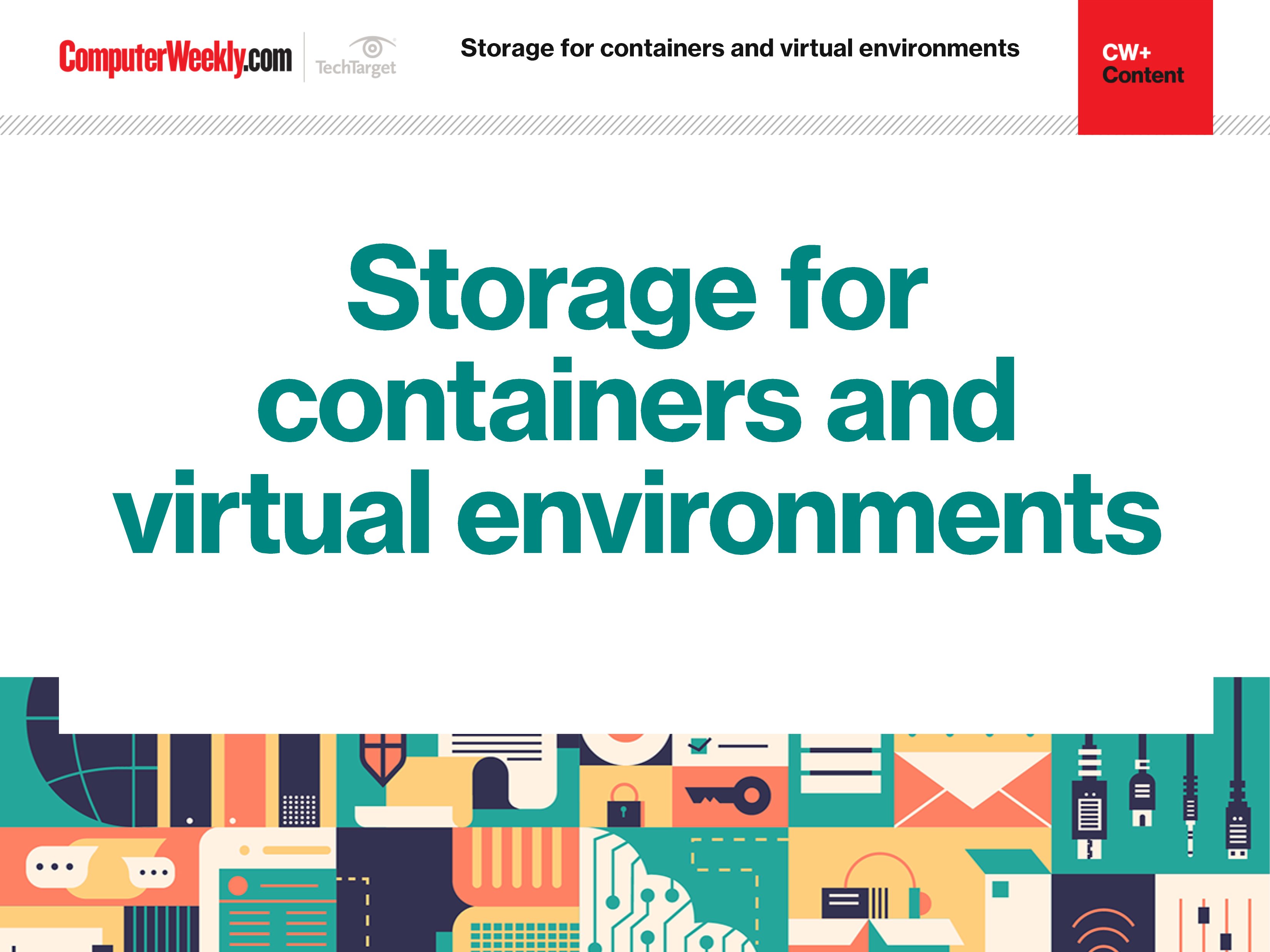 Top tips for managing storage in a virtual server environment
Get a complete run-through of the main choices in data storage for containers, look at the essentials of virtual server storage and learn about storage performance in virtual server and desktop environments.
SNIA Storage Network Foundations exam (S10-101)
The Storage Networking Industry Association (SNIA) is a globally accepted body for storage technologies, and is vendor-neutral. SNIA has introduced a storage certification, SNIA Storage Network Foundations exam (S10-101), for professionals aiming to get into the storage industry, or those who are already in the industry, but want to validate their knowledge in the storage domain with a storage certification. This is a vendor-neutral storage certification; this exam doesn't focus on a particular product vendor. Many storage companies have made this storage certification a pre-requisite for securing a job with them. Before appearing for the exam one must undergo the training that enables a person to clear the exam. In India, SNIA has tied up with the following institutes, as its education partners.
Bangalore
(1) Network Labs, Laxmi Mansion # 81/B, 22nd Cross, 8th Main Jayanagar 3rd Block, (Opp. Food World), Bangalore 560011.
Phone: 91-80-22443350/51.
Contact: Santosh on 94480 67368 / Firdos on 96633 84450.
(2) S-Cube Storage (P) Ltd, # 7, 1st floor, 1st Main, HAL II Stage (Domlur), Indra Nagar, Bangalore 560071.
Contact: Letha Murali on 94480 34271.
Delhi
Insift Technologies, 678, Phase V, Udyog Vihar, Gurgaon 122002.
Phone: 95-124-4514190.
Contact: Shwetima on 91 99580 92722.
Apart from the above, no other companies are authorized to conduct SNIA certification courses in India.
The SNIA Storage Network Foundations exam (S10-101) curriculum has the following modules:
Basic storage technology
Disk technology
SCSI
FC SAN
NAS
IP Storage
Virtualization
Storage management
Data management
Continuity management
Once you have completed the above training modules, you can appear for the SNIA Storage Network Foundations exam (S10-101) at any Prometric Center. The exam has 73 questions, and 60 minutes is given to answer the questions. The passing score is 70%.
Course Fee: Rs 31,500 per student
Exam Fee: $225
Practice exam link: http://www.snia.org/education/certification/practice/index.htm
EMC Proven Professional Associate Certification - Information Storage Associate (EMCISA)
The EMC Proven Professional Associate Certification is designed by EMC Education Services for professionals seeking entry into the storage domain or those who are already in the storage domain but want to validate their knowledge and storage skills. This storage certification is also a must-have for anyone whose work is related with the storage domain. Many storage companies have made this storage certification a pre-requisite for securing a job with them. For professionals who are already working with EMC products, this storage certification is a pre-requisite for appearing for the product-specific certification. EMC has tied up with NIIT India as an education partner for this storage certification.
Topics likely to be covered in this storage certification exam include:
Storage systems
Storage networking technologies and virtualization
Business continuity
Storage security and management
This storage certification is also vendor-neutral, though the curriculum relates each module with the EMC product(s) falling in that particular domain in order to give the student a broader understanding of the concepts. The exam duration is 90 minutes, with 65 questions, and a passing percentage of 67%. The storage certification exam can be given at any of the Pearson Vue centers with Exam Code EMC E20-001.
Course Fee: Rs 30,000
Exam Fee: $200
Practice exam link: https://secure.testcraft.com/emc/assess.aspx?aid=MR-1DP-001-2009Q4&apass=PASSWORD
Freshers can expect a base salary of Rs 3 lakh to 4.5 lakh per annum after clearing either of the above storage certifications. They can look for a job with product companies or with systems integrators; they can also look at the sales or service partners of these organizations. Experienced professionals can expect a salary raise of 20%, if they add one of these storage certifications to their qualifications.
About the author: Anuj Sharma is an EMC Certified and NetApp accredited professional. Sharma works for an EMC Velocity Partner, and in his current role handles implementation projects related to SAN, NAS and BURA. One of his articles was published globally by EMC, and titled the Best of EMC Networker during last year's EMC World held at Orlando, US.
Read more on Storage management and strategy