Your 5-step CRM tool implementation planning checklist
A CRM tool implementation can go horribly wrong if preliminary but key factors are disregarded. Here are steps to ensure your CRM tool initiative succeeds.
Over the past few years, customer relationship management (CRM), along with ERP, has emerged as a must-have tool for Indian organizations. Companies from almost all industries are seen investing in CRM to improve customer satisfaction, and correspondingly, their sales numbers. SMBs too are showing keen interest in these CRM tools. However, as with any other tool, a CRM tool is just that — a tool. There have been cases in the past in which CRM implementation failed because a few preliminary precautions were glossed over. In this article, we will look at the five steps that must be taken before an organization readies its budgets to buy a CRM tool.
1. Engage with business
The IT office should start engaging with top management and the business teams to understand the organization's business roadmap three to four years into the future. This roadmap will be the guiding principle for any enterprise-wide tool implementation like CRM. The CRM tool may not show favorable results if this roadmap is not adhered to. This will include strategy-level goals such as expansion into new regional markets; targeting a different age group of consumers; entering a new product category at the national level; or, just plain and simple achievement and maintenance of high sales growth.
2. Define objectives
Based on the inputs from the business teams and top management, define the objectives for the CRM tool initiative department-wise. These objectives may include the expected level of customer satisfaction; expected level of customer loyalty (measured through number of repeat purchases); customer support effectiveness and efficiency; or, sales growth. An insurance company can fix specific targets such as reducing the time required to satisfactorily settle the claims. A manufacturer may fix the permissible time limit to resolve a post-sales support issue.
3. Audit business processes
Next, for eventual CRM tool effectiveness, invite an auditor to audit every customer-facing business process. This auditor could be an internal representative, a third party, or someone from the vendor organization. The audit will show exactly where the business is going wrong or mark out the readiness gaps or process inefficiencies that are hindering the organization from achieving its objectives and business goals. Based on the findings of this audit, create a plan of action fixing a timeline to achieve the set objectives using the CRM tool.
4. Appoint a program manager
A program manager will be the person who will give direction to the CRM tool project. This person needs to have technical as well as project management expertise. The program manager should be someone who has led CRM deployment in similar capacity or has at least been a part of the CRM tool project from start to finish. He would know, and should be capable of anticipating, issues that the organization may face while implementing a business-impact tool like CRM. Ideally the person you hire should have worked on a CRM tool project in the same industry that your organization belongs to.
5. Build a team of CRM champions
This team should have members from most business teams, especially from all the customer-facing departments such as sales, RMA, call center, claims settlement, and so on. These representatives act as CRM champions who know exactly where the CRM tool can help to eliminate process inefficiencies, or gain a deeper understanding of customer pain points. To give an estimate, a Rs 500 crore (Rs 5 billion) organization should ideally have 20 people as CRM champions to drive the CRM tool implementation project. This team, under the guidance of the program manager, will raise key business requirements that the CRM tool should fulfill. It will also ensure strong business user support for the project.
The organization should fix budgets for the CRM project only after these five steps have been taken. The budgeting exercise will follow vendor evaluation, after which the actual CRM tool implementation can begin.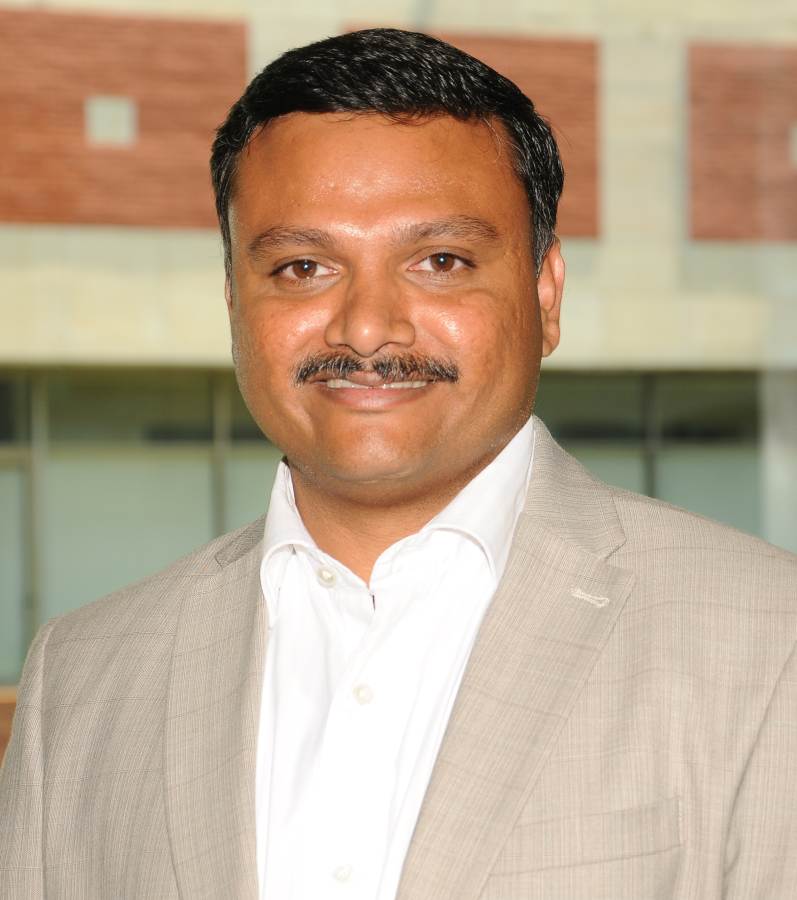 About the author: Raj Mruthyunjayappa is managing director for APAC & EMEA at Talisma Corporation. He manages Campus Management's Asia-Pacific and Europe operations. Mruthyunjayappa has a long-standing background in IT, having worked with companies such as Aditi Technologies, nGenera and Visual Commerce. He holds a Bachelors degree in electronics and a Masters in computer applications from Mysore University.
(As told to Nagesh Joshi.)
Read more on CW500 and IT leadership skills