WAN acceleration device sizing guidelines
Multi-location organizations can benefit significantly from WAN acceleration. Here are some useful tips to help you rightsize your WAN acceleration devices.
Application downtime due to network bottlenecks or severed network connections is a huge IT concern. In such a scenario, WAN acceleration is a nifty technology that can bump up network performance for organizations with multiple geographical locations. Effective WAN acceleration depends on three things: Deduplication of data, transport communication protocol (TCP), and optimization of the software application protocol.
If you do not size your WAN acceleration device appropriately, it could lead to either underutilization or overutilization of the solution's features. Here are five key points to consider for optimum sizing of a WAN acceleration deployment.
1. Significance of WAN bandwidth
An extremely important factor to consider when sizing your WAN acceleration device is bandwidth. You should aim at matching the latent capacity of the box to the physical circuit's capacity and check the maximum WAN speed on the device. If you fail to do so, you may oversize your device.
For instance, if you have a 1 Mbps link from your ISP into your office, through a WAN acceleration solution an output of up to 10 Mbps might be achievable. The acceleration device multiplies the bandwidth of your physical link and delivers high speed performance, faster than your physical circuit speed.
For example, consider an organization in Delhi that has a 10 Mbps circuit, but complains that applications run too slow. Deploying a WAN acceleration solution could make the applications run up to fifty times faster. That sounds great, but if prior to acceleration the WAN bandwidth was already fully utilized by the 10 Mbps link, after optimization the traffic may be as low as 2 Mbps, leading to underutilization. So you may have to look at accordingly reducing the link speed.
2. Relevance of workloads and traffic volume
The amount of data sent and received across the link holds significance, as different data sets generate diverse workloads. Some organizations have few transactions across their networks, with just the occasional file sent across and low levels of email interaction, thus generating low volumes of transmitted data. On the other hand, the banking or finance sector needs to backup its entire transaction database once or twice every day. This implies sending large volumes of data across the network.
The nature of the network traffic is another consideration when choosing and sizing the right WAN acceleration device. More data across the network means a larger data store required within the device because you need that additional capacity to deliver the highest throughput. Therefore, carefully evaluating potential workloads and traffic across the link will help you size your WAN acceleration device better.
3. Importance of the number of users
For WAN acceleration, the most important consideration for a given location is the number of users in that location. Inside an office, typically, one person usually means one computer and each computer implies five simultaneous TCP sessions. The most accurate metric that can be used to estimate the right sizing of a WAN acceleration appliance is the number of people on the network. A smaller WAN acceleration appliance may give you 50 optimized TCP connections that can be used for a small office of 10 people.
4. Impact of mobile workforce and cloud
With mobile workforce and cloud computing paradigms catching on in India, you also need to change the way you size your WAN acceleration device. A mobile workforce is like having a very small office. In such a case, where people work from home or on the go, you can deploy mobile PC client acceleration software available today. This is akin to a virtual appliance inside your laptop. There are many good reasons why the cloud is popular, but there is one negative that often gets overlooked. A cloud is a remote data center managed by an external party, and so the more data you put in the cloud and the further away it is, the slower its gets. That problem can be solved with WAN acceleration solutions. Hence one should also take into consideration the volume of cloud data when sizing WAN acceleration appliances.
5. Benefit of network redundancy
In addition to the above considerations, the notion of network redundancy is gaining relevance today. The fact that WAN acceleration technology is so revolutionary also makes it very addictive. You can compare it to electricity, running water or air conditioning -- once you have experienced WAN acceleration, you just can't do without it!
For instance, in the financial sector, the reliability and uptime of network infrastructure is critical, and such organizations cannot afford to have a WAN acceleration device fail. A failure in this device may result in a huge performance gap on the application front even though the network is still connected.
Physical redundancy is one option that works well for regional headquarters, disaster recovery sites or corporate data centers. You can deploy two WAN acceleration devices side by side in a high availability cluster; should there be a problem with the hardware or software of one unit, the other unit will pick up the load and optimization will be maintained. In such a scenario, you have to ensure that both the WAN acceleration devices are sized identically.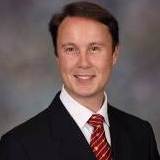 About the author: Robert Healey is a marketing evangelist at Riverbed Technology, covering the Asia Pacific and Japan (APJ) region. He has fifteen years of senior management experience in marketing, product management and business development. Prior to joining Riverbed in 2007, Robert worked at Telstra, Ascend Communications and Juniper Networks.
(As told to Mitchelle R Jansen.)