VMware to support Microsoft Hyper-V
VMware's latest fling, XVP Manager, provides basic virtualisation management capabilities for non-vSphere hypervisor platforms such as various Hyper-V flavours enabled on Windows.
Don't jump off your chairs just yet. There isn't any official support from VMware for managing Microsoft Hyper-V hosts from vCenter. There is, however, a "VMware fling" over on the VMware Labs website (fling is a term used to describe the projects VMware engineers work on in their spare time). The latest fling, called VMware vCenter Cross Virtual Platform (XVP) Manager and Converter, provides basic virtualisation management capabilities for non-vSphere hypervisor platforms. It's used to enable centralised visibility and control across heterogeneous virtual infrastructures.
Currently, the only non-vSphere hypervisor supported by XVP Manager are flavours of Hyper-V enabled on Windows 2008. XVP Manager allows you to manage up to 50 Hyper-V hosts, and it integrates the function to convert a Hyper-V virtual machine (VM) to a vSphere VM.
Getting started with XVP Manager for Windows
Deploying XVP Manager requires a management server together with a client plug-in to the vSphere Client. The server component installs to Windows 2003 and Windows 2008 and requires the Windows Remote Management (WinRM) v1.1 installed to it.
If you are running XVP Manager on Windows 2008, WinRM will be there already, but if you're running it on Windows 2003, you will need to install WinRM. The XVP team recommends 2 GB of RAM, 2x vCPUs and 2 GB of free disk space for the server component. On the client, in addition to the usual suspects (such as vSphere Client, .NET Framework 2.0 and PowerShell), you'll need the SCVMM 2008 Admin Console or SCVMM 2008 R2 Admin Console and vSphere Converter 4.0 -- to support importing Hyper-V VMs from SCVMM to vCenter.
The routine to install XVP Manager is fairly straightforward for Windows 2008, and some folks in the community have been actually installing the software inside their vCenter server.
But I opted for a stand-alone XVP server because I didn't want it potentially upsetting my vCenter installation. (It's, after all, just a meaningless fling, not a long-term relationship, remember?) Once you extract the .ZIP file and run the installer, you will be asked for the details of your vCenter server, its TCP port number and user credentials; all are required to add the "client extensions" to the vCenter "Plug-in" menu.
Figure 1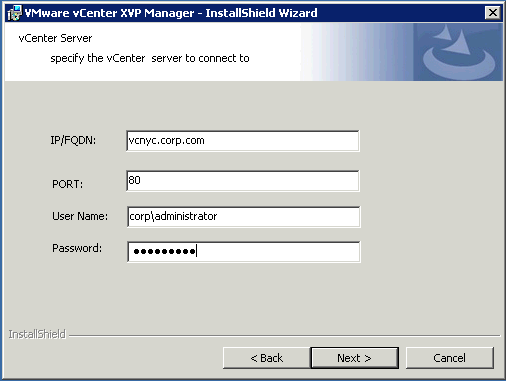 Figure 1: Port 80 is actually redirected to the secure SSL port of 443. In the next step, the administrator would be asked to set the HTTP and Server Port numbers for the XVP Manager Server itself, together with its identity on the network. Generally, you should be able to just accept the default settings. After completing the installation, you can then log in to the vSphere Client and install the XVP plug-in from the plug-in's manager. There are no prizes for guessing what the next step is!
Figure 2

Figure 2: Beware of the old enemy – the Windows Firewall – as it can block the communications from vCenter to the XVP Manager.
After completing the installation of the server service and the client plug-in, you should be able to see a new icon on the "Inventory" tab and, shortly afterwards, you will be asked to confirm the certificate of the XVP Host.
Figure 3

Figure 3: One of the requirements of converting Hyper-V VMs to vSphere VMs is installing the VMM Administrator Console snap-in. It's best to do that now whilst you're at your client. You will find the console on the main SCVMM CD for R2.
Once you click on the Third-Party Hosts icon, you will be greeted with a new user interface that allows you to add Microsoft Hyper-V hosts directly if they are unmanaged. If they are managed, add the SCVMM host. When you right click the vCenter instance, you will see the option to add a Hyper-V host directly or add in a SCVMM instance.
Figure 4

Figure 4: Notice how the "From Virtual Machine Management Server" option is dimmed. The cause of this is uncertain; the problem is mentioned on the VMware Labs forums. Nonetheless I was able to add a Hyper-V host directly without a problem.
Figure 5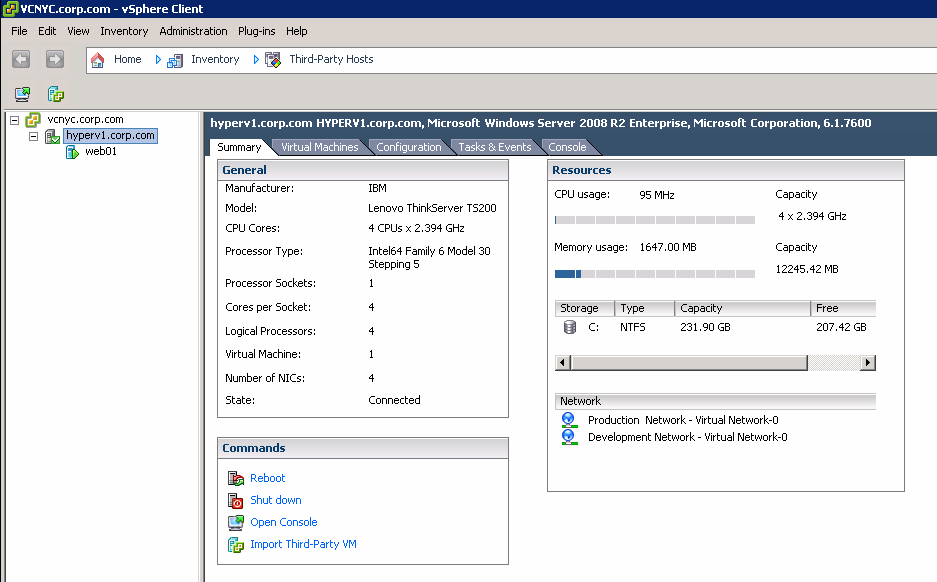 Figure 5: The status of the Hyper-V host, and carry out simple tasks like a reboot or shutdown of the Hyper-V host
Beyond this point all the basic administrative tasks are available. In Figure 5 you can see the status of the Hyper-V host, and carry out simple tasks like a reboot or shutdown of the Hyper-V host.
Figure 6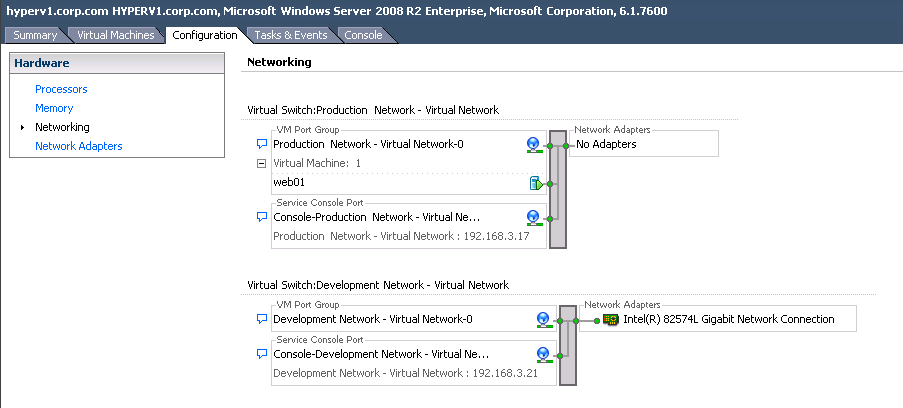 Figure 6: The Configuration tab on the Hyper-V host doesn't actually allow any serious administration but it does a good job of representing Hyper-V virtual switches
The Configuration tab (Figure 6) on the Hyper-V host doesn't actually allow any serious administration, such as reconfiguration, but it does a good job of representing Hyper-V virtual switches as if they were ESX standard vSwitches.
You get similar basic functionality on a virtual machine (VM) -- power on, power off, open a console -- as well as the opportunity to edit the settings of the VM.
Figure 7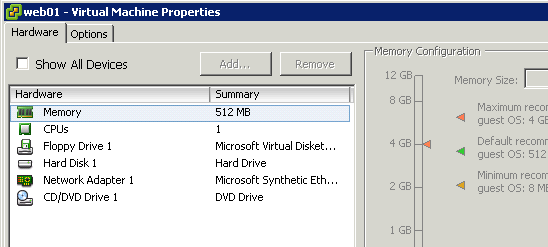 Figure 7: The corresponding dialog box looks eerily similar to the core vSphere dialog box on a fully-fledged ESX virtual machine, albeit missing the additional options that ESX has and missing the advanced settings of the full version of SCVMM.
Welcome virtualisation support for Microsoft Hyper-V
It's nice to finally see some folks at VMware recognising that the world of virtualisation doesn't belong solely to VMware.
And it's no surprise to see VMware only recognising and using Microsoft technologies when it suits them. But this current fling is somewhat limited because it doesn't recognise other hypervisors.
For the moment, consider the phrase non-vSphere Hypervisor platforms as VMware-speak for Microsoft Hyper-V until support for other platforms such as Xen and KVM are added..
It's certainly not about re-engineering vCenter to support any hypervisor – much though many people have argued for it. Sadly, that's as far as vendor agnosticism really goes in our industry. If tools are created that recognise a competitor the agenda is nearly always about "helping" the customer leave that competitor!
But nonetheless it is an interesting development, and the company explicitly uses the "fling" format as one method of gauging customer interest.
As we move towards a cloudier future, will we really care which hypervisor provides the underlying virtual infrastructure? I don't think so.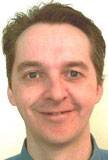 Mike Laverick is a former VMware instructor with 17 years of experience in technologies such as Novell, Windows, Citrix and VMware. Since 2003, he has been involved with the VMware community. Laverick is a VMware forum moderator and member of the London VMware User Group. He is also the man behind the virtualisation website and blog RTFM Education, where he publishes free guides and utilities for VMware customers. Laverick received the VMware vExpert award in 2009, 2010 and 2011.
Since joining TechTarget as a contributor, Laverick has also found the time run a weekly podcast called the Chinwag and the Vendorwag. He helped found the Irish and Scottish VMware user groups and now speaks regularly at larger regional events organised by the global VMware user group in North America, EMEA and APAC. Laverick published several books on VMware Virtual Infrastructure 3, vSphere4, Site Recovery Manager and View.
Read more on Server virtualisation platforms and management