VCP 5 FAQs: Mastering the VMware Certified Professional test
VMware Certified Professional test examines a professional's knowledge of VMware products. This Q&A will help professionals maximise their success when taking the new VCP 5.
VMware Certified Professional (VCP) is VMware Inc.'s primary certification. VCP allows IT professionals to demonstrate their abilities in installing, configuring and managing the core vSphere platform. VCP is also a requirement for virtualisation administrators who want to pursue other certifications from VMware including the VCAP (VMware Certified Advanced Professional) or the VCDX (VMware Certified Design Expert).
With the release of vSphere 5 in 2011, VMware has also released a new version of the certification, dubbed VCP 5. Existing VCPs must upgrade their certification by February 2012 to avoid the two-day "What's New" course on vSphere 5's features and functions. In this Q&A tip, virtualisation expert Mike Laverick answers the most important questions when you are preparing to take the newest VCP training course, as many users plan to migrate to vSphere 5 in 2012.
Q. How does VCP 5 certification benefit the IT team and data centre professionals?
A. If you're an existing VCP, then it's a no-brainer that you must maintain the certification. It's only one exam -- not a series of exams -- so the burden of keeping your virtualisation credentials current is a small one. Both the IT team and the data centre will benefit from having professionals who are familiar with the new product and can offer advice and guidance on possible upgrades. The certification also helps to master the most relevant features to implement and spot the ones that can be avoided.
Q. What are the major changes or additions to VCP 5 over previous versions of the certification?
A. Early reports indicate that that VCP 5 is significantly different from all the previous VCP certification exams. In previous exam versions, a body of questions would query the candidate's knowledge of basic product functionality, wanted to see if a candidate was able to trot out "configuration maximums" (the maximum number of CPUs or memory the ESX host can address). Whilst knowing the scalability limits of vSphere 5 is still important, the VCP 5 exam is much more focused on hands-on product knowledge that can only be gained through using it, rather than simply committing the books to memory. Additionally, it now includes references to command-line tools in a way that previously it had not -- such as the esxcli command. The exam does not have any interactive questions or tasks to complete. It's still essentially multiple choice style questions, with the interactive element being reserved for the VCAP Administration exam.
Q. What are the requirements for VCP 5 in terms of background, education, training and real-world experience? Who on an IT staff should consider VCP 5?
A. The only hard and fast requirement for any candidate wanting to take the VCP for the first time is attendance of the "Install, Configure and Manage" training course. Existing VMware Certified Professionals have until February 29, 2012, to take the new exam. If they miss this deadline, they will have to attend the "What's New" training course on vSphere 5. To maximise success, professionals should have hands-on experience in a data centre where vSphere is deployed, even if it isn't version 5 of vSphere.
Exposure to the vSphere 4 platform can still be valuable, as many of the core features are the same. Any real-world experience is always useful; as candidates can build upon this by learning the new features. Another recommendation is to use some kind of "home-lab" where the candidate can freely practice the skills in a safe and controlled environment on the latest release available. This will help in understanding the functionalities of vSphere 5.
To consider the VCP training, candidates should be working in an "infrastructure" management role already and, ideally, be interacting with the core product or at least have the intention to move into such a role at the earliest opportunity.
Q. What preparations are required for the exam? How is the actual exam administered?
A. The blueprint for the VCP 5 exam is a good starting point. It clearly outlines the topics and areas to be covered and gives candidates some prior idea of the syllabus. How much time you allot to studying is very much dependent on your background and free time. Typically, I would assign a week of study before any exam – scheduling the exam for a Friday. That amounts to about 30-35 hours of preparation beforehand. Occasionally, I've taken the VCP test without any study, but that's because I had hands-on exposure to all the features whilst writing a book on vSphere.
The exam consists of 85 questions and a pre-exam survey of eight questions; professionals get 90 minutes to answer all questions. Candidates that don't have English as their first language get 30 additional minutes. Professionals can retake the exam if they fail, but a cooling period of 7 days applies before scheduling a retake. Once they pass the exam, they cannot schedule it again (this ensures that cheat sites cannot collect all the questions over a short period of time).
Pearson administers the exam for VMware and you can schedule an exam here.
Q. Are formal trainings valued less in organisations today? How can an IT professional get the most out of this certification?
A. With other certifications such the Microsoft Certified IT Professional (MCITP), professionals can prepare for them privately and just pay the exam fee. With the VMware VCP, attendance of authorised training at some stage is mandatory. So formal training is unavoidable.
One approach is to see if your organisation is open to sponsoring your attendance, where perhaps the cost of the training is split 50:50. Currently, the list price is around £2,600, although by shopping around and looking out for "last minute" deals, it is possible to find the course at a much reduced price. The exam fee of £174 (inc. VAT) also applies. The same goes for any retakes.
Finding a local training provider can help reduce costs and avoids an overnight stay in a hotel. In order for a provider to deliver authorised training, it must be part of VATC (VMware Authorised Training Centre) program and have on staff its own VCI (VMware Certified Instructor). Previously, I was freelance VCI and can vouch for the fact that quality and consistency of the VCI is pretty much uniform. If you must travel a distance to receive training, call upon your social network as a way of reducing this cost.
Becoming a VMware Certified Professional opens the door to other advanced certifications that do not currently require attendance of a training course. VCP can be seen as the first hurdle to attaining the other certifications. At the moment, few people have VCAP certification and even fewer have the VCDX. Attaining these certifications would be helpful in securing the job-role within the company and lead to other opportunities elsewhere. Studies show that individuals holding certifications enjoy better job security and increased chances of promotion.
Having said all this, it is important to pause for a reality check when it comes to certification. Certification is still more valuable to the individual who holds it than to anyone else. Additionally, we can see that as the VMware star has risen, many individuals have hopped onto the gravy train -- as is the case with all new technologies. So, it would be fair to say that the value of the VCP has declined somewhat from its peak in 2005/6/7 as more individuals now hold accreditation. But remember: VMware isn't going away anytime soon, and certification has to be seen as a long-term investment rather than quick fix.
How and when should virtualisation admins approach VCP 5 for maximum value and how will it help them in expanding their virtualisation infrastructure?
A. Professionals should take the VCP 5 as soon as possible. Going forward, VMware is likely to have a more rapid turnaround in product releases -- new products arriving quicker to the market means certifications will be less current. With that said, production systems are likely to remain on older versions for some time, so knowing the previous releases will always have prevalence.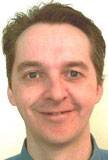 Mike Laverick is a former VMware instructor with 17 years of experience in technologies such as Novell, Windows, Citrix and VMware. Since 2003, he has been involved with the VMware community. Laverick is a VMware forum moderator and member of the London VMware User Group. He is also the man behind the virtualisation website and blog RTFM Education, where he publishes free guides and utilities for VMware customers. Laverick received the VMware vExpert award in 2009, 2010 and 2011.

Since joining TechTarget as a contributor, Laverick has also found the time to run a weekly podcast called the Chinwag and the Vendorwag. He helped found the Irish and Scottish VMware user groups and now speaks regularly at larger regional events organised by the global VMware user group in North America, EMEA and APAC. Laverick published books on VMware Virtual Infrastructure 3, vSphere4, Site Recovery Manager and View.
Read more on Virtualisation management strategy