TOGAF certification for the information system architect
TOGAF certification can be a valuable addition to a system architect's resume. Learn more about TOGAF certification in this TechTarget career feature.
Data center professionals are caught between user expectations (SLA) and maintaining profitability. TOGAF CERTIFICATION helps these professionals identify underlying problems and build a proper business case to justify the selection of technologies.

- Milind Kamat, Enterprise Architect
Facebook recently moved its data center consisting of 2000 servers and 30 petabytes of data to a new location — without their millions of users losing data availability. Facebook considered several business drivers and objectives while setting up the private data center, and studied various migration strategies before selecting the most suitable one. While we often hear of such success stories, the methodology and work of enterprise architects behind the success tends to remain hidden.
The Open Group Architecture Framework (TOGAF) is one such methodology for managing an organization's information architecture. The TOGAF certification trains data center professionals to manage migration, consolidation, optimization, expansion, and outsourcing of IT systems. The process involves many stakeholders and management of storage, software, databases, and networking needs. These activities require an expert handling of many interdependent necessities, and an understanding of specific terminologies.
TOGAF certification covers four levels of enterprise architecture design: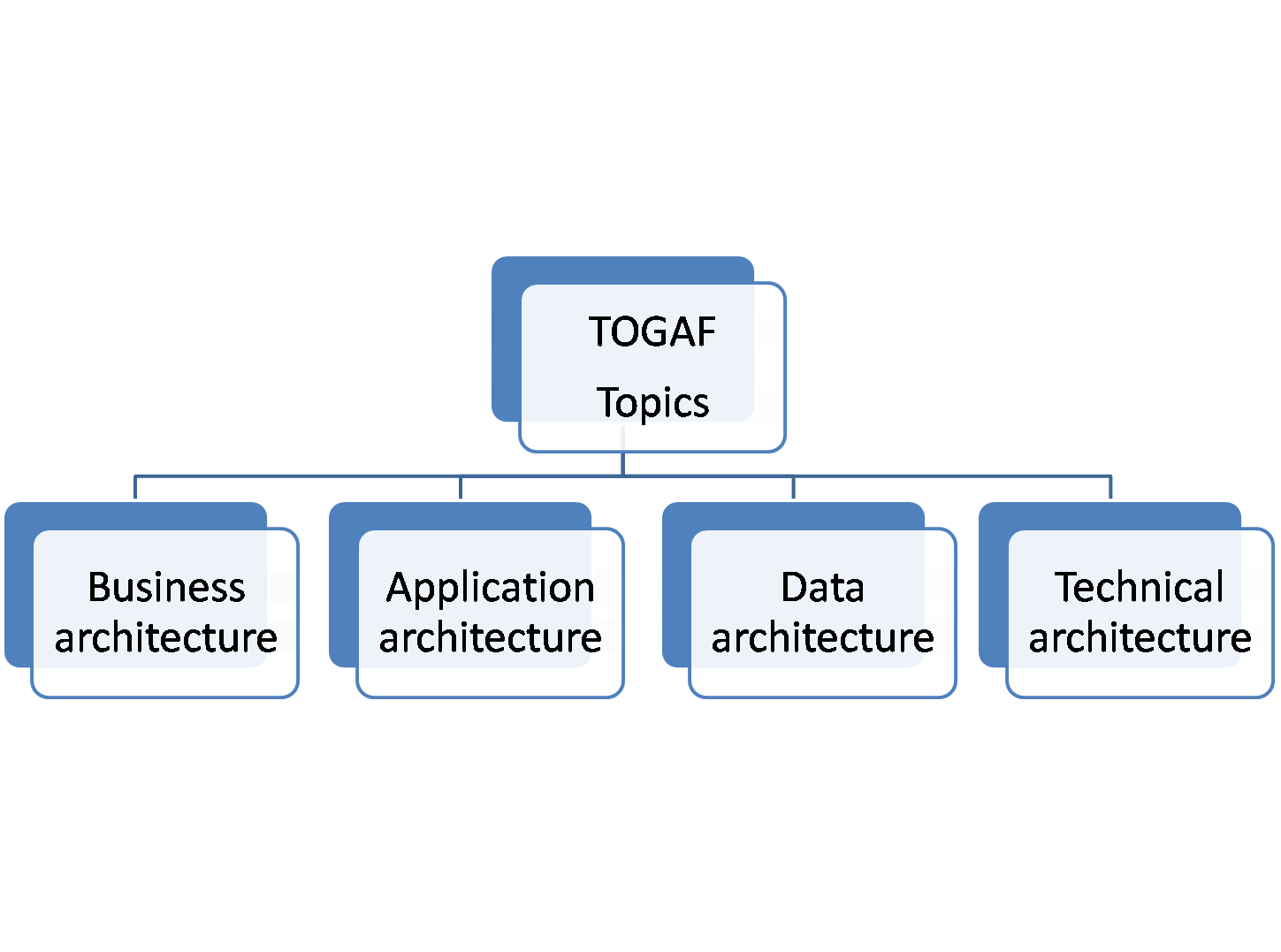 Figure 1. Explains the four levels of enterprise architecture design (click to enlarge)
TOGAF certification is 'an objective for knowledge enhancement'. Students or professionals need to know the industry standard best practices in their line of business to adopt and adept.

- Deepak S Alur, Program Manager at Etisalat
TOGAF certification is aimed at data center professionals who develop and implement information management strategies, and for those who manage application development lifecycles. According to Deepak S Alur, Program Manager at Etisalat, "Programmers, technical leads, architects and business analysts are other roles that should take up this certification."
TOGAF up close
TOGAF certification was created in the mid-1990s. It was developed by the Open Group architecture forum, and has been upgraded several times from the first TOGAF certification in 1995 to the latest TOGAF 9 certification, launched in February 2009. The TOGAF certification is designed to address the need for an industry-standard process for building information system architectures. This is achieved through the TOGAF certification Architecture Development Method (ADM). The ADM can be tailored to suit one's IT objectives and planning, and enhance ongoing business and change management.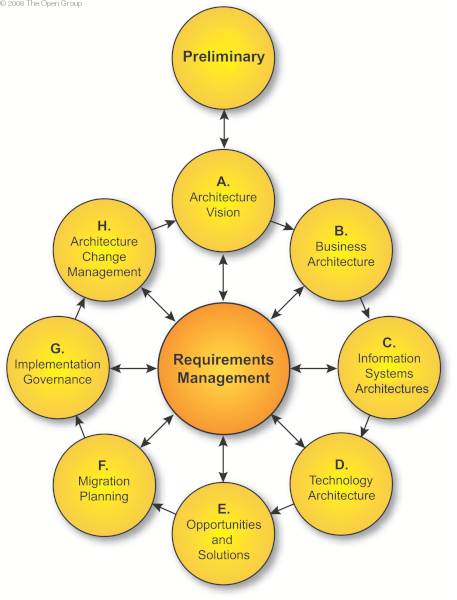 Figure 2. Explains the Architecture Development Method (ADM) (click to enlarge)
As business strategies change, information systems should be able to support transformations and integrate well with other systems. They should adhere to certain non-functional requirements. A TOGAF certification helps data architects prepare better blueprints for such systems.
The TOGAF certification's credibility comes from the fact that it is offered by a non-profit organization (the Open Group), with IT industry personnel sharing their expertise. TOGAF certification defines the complete process of enterprise architecture without being specific to any technology, tool, industry, or vendor. "Vendor-specific certifications have the vendors' own business interests," says Milind Kamat, Enterprise Architect – TOGAF 8 certified professional and security consultant based in Pune.
Structured classroom training is not necessary for TOGAF certification. You can either study on your own, or attend an accredited course, or opt for web-based training. TOGAF training sessions are conducted by ICMG. For self-study, you could purchase study materials here (including the TOGAF standard) for USD 60
The latest TOGAF certifications are as follows:
TOGAF CERTIFICATION 8

TOGAF CERTIFICATION 9 Part 1

TOGAF CERTIFICATION 9 Part 2

TOGAF CERTIFICATION 8 – 9

USD 400*

USD 320*

USD 320*

USD 395*

(With the % of exam questions in that area)

(With the number of exam questions in that area)

(Eight questions are drawn from the following topic areas)

Advanced Bridge

(single paper)

TOGAF CERTIFICATION8 Architecture Development Method (ADM) - Process (50%)
Basic Concepts (3 questions)
ADM Phases: Project Establishment (phases Preliminary, A, Requirements Management)
Combination of TOGAF CERTIFICATION 9 Part 1 and TOGAF CERTIFICATION 9 Part 2
TOGAF CERTIFICATION8 Architecture Development Method (ADM) - Information Sets (25%)
Core Concepts (3 questions)
ADM Phases: Architecture Definition (phases B,C,D)
-
TOGAF CERTIFICATION Foundation Architecture (5%)
Introduction to the ADM (3 questions)
ADM Phases: Transition Planning (phases E and F)
-
The Enterprise Continuum (8%)
The Enterprise Continuum and Tools (4 questions)
ADM Phases: Governance (phases G and H)
-
TOGAF CERTIFICATION and Other Architectures / Frameworks (4%)
ADM Phases (9 questions)
Adapting the ADM
-
Architecture Governance (8%)
ADM Guidelines and Techniques (6 questions)
Architecture Content Framework
-
-
Architecture Governance (4 questions)
TOGAF CERTIFICATION Reference Models
-
-
Architecture Views, Viewpoints and Stakeholders (2 questions)
Architecture Capability Framework
-
-
Building Blocks (2 questions)
-
-
-
ADM Deliverables (2 questions)
-
-
-
TOGAF CERTIFICATION Reference Models (2 questions)
-
-
* Prometric exam fees
All the accredited TOGAF certification training Courses have the examination fee included in the course fee itself. Prometric exam fees for TOGAF certification 9 Combined Part 1 and 2 is USD 495.
Once you have enrolled for any of these courses the examinations are available at any authorized Prometric testing center around the world, at the accredited training organization's facilities or at an authorized examination center. You can book an exam slot after paying the fees from www.2test.com
Many IT user companies have acknowledged the need and benefits of TOGAF certification and opengroup's role:
TOGAF certification helps authenticate and improve professional skills, experience and accelerates salary.
It provides confidence to build ANY data center capability.
Ability to meet complex challenges.
Helps professionals focus on the initial drivers and requirements - in spite of different jargons / transformation of requirements.
Creative use of the tools/ methodology provided.
Learning the importance of building various reusable assets.
TOGAF certification helps professionals build a link between business and IT
Even though TOGAF certification has several benefits and is well accepted today, it only aims at large enterprises. For businesses spread throughout multiple locations and decisions are made at various locations there is always a communication gap. TOGAF certification thus helps to make collaboration highlighting the value of an enterprise architect. For SMBs however TOGAF may not be a relevant certification.
Emphasizing on the other certifications that could be done along with TOGAF Kamat says, "TOGAF certification being an enterprise architecture certification, the architect may be assisted by security architect, solution architect, network architect and data architect." Additional certifications in these respective areas can certainly provide value. However, Alur believes that ITIL certification can be done in addition to the TOGAF certification in order to add value.
Content Continues Below

Download this free guide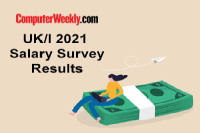 2021 UKI Salary Survey - Pandemic Infographic
We take a look at our 2021 Salary Survey results from over 300 respondents who work in the UKI IT sector. We will be breaking down which job functions get paid what, what areas of IT companies will be investing in in 2021, the current diversity landscape residing in the UK tech sector and how the pandemic has effected IT staff.