Selecting the right network management software
As enterprise networks become more complex, network management software becomes essential. Here are some tips for network management tool selection.
In the past, Indian organizations often considered network management tools to be inessential and avoidable expenses. However, there is now considerable awareness that these tools can be used for cost savings. Enterprises want to rationalize their network spending because bandwidth expenses have increased significantly. In such a scenario, network management software tools are quite handy. However, one should always consider the following factors when selecting network management software.

Download this free guide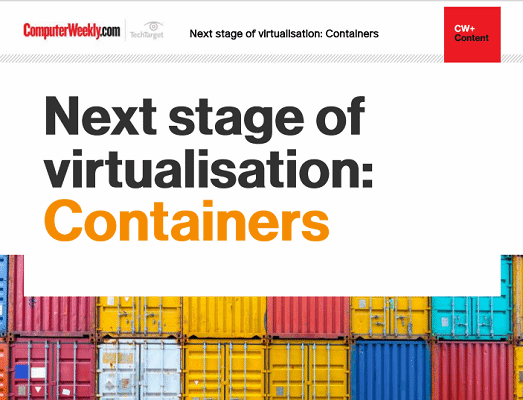 Next stage of virtualisation: Containers
Who doesn't love building blocks? Following the burst of cloud computing, containers are becoming a necessity for all organisational transformation and development. Follow us as we go through the technologies that complement and enhance their use, and outline a first-hand insight into the impact.

By submitting your personal information, you agree that TechTarget and its partners may contact you regarding relevant content, products and special offers.

You also agree that your personal information may be transferred and processed in the United States, and that you have read and agree to the Terms of Use and the Privacy Policy.

Visibility: What kind of visibility can the network management software provide to your organization? Not all network management tools have the same features. As the number of users (including remote users) escalates during infrastructure consolidation, your network becomes the only major link between users and network administrators. The ability to see how the network is being utilized can help with improving network management and setting policies for how the network should be used. This in turn helps optimize network resources without the need to spend more.

Cost: Since India is a price-sensitive market, cost is the main aspect of any purchase consideration. So you should first ask whether you require all the features that are in a particular piece of network management software. If you need to manage only the really simple aspects, then there's no need to spend a lot of money. Several IT infrastructure management software vendors offer network management systems that can work with products from other vendors. Some vendors provide tools based on open source software. Thus, you need to know each vendor's strength. Cost will be somewhat less with open source-based tools. However, in such cases, your organization should have the internal capabilities to maintain such software or be able to rely on the service provider or the community of people that provides the network management software.
Cost will be somewhat less with open source-based tools. However, in such cases, your organization should have the internal capabilities to maintain such software.
Nareshchandra Singh
Principal AnalystGartner India
If you have virtualized environments: Virtualization places it own set of unique demands on network management software. In server virtualization, you are not dealing with a particular physical device. Virtual servers can be transferred between servers or from one data center to another. These two server rooms may be across your wide-area network (WAN), presenting several challenges. For example, if an application is hosted from a particular physical server, enterprises tend to use another physical server as a backup. In the case of server virtualization, this can be achieved on a single virtual server. In such cases, you should check whether the network management software communicates properly with your server virtualization system.
Presently, many Indian organizations use multiple service-provider links on the WAN side, since many companies have captive networks. As users and offsite deployments increase, it becomes very complex to handle the network. Thus, outsourcing your network's management to a service provider is another option that can be considered instead of in-house management.
As the number of applications increases on your network, resource contentions arise between applications. The management tools that are built into networking equipment may not be enough to monitor your network, so it's wise to consider a network management solution.
About the author: As an analyst at Gartner, Nareshchandra Singh covers enterprise network infrastructure and services. His key role is to advise clients on using emerging and innovative networking technologies to run their IT infrastructures and applications effectively.
(As told to Jasmine Desai)
Read more on Datacentre systems management