SAP BO Xcelsius dashboards: How to bypass iPad deployment limitations
Did you know that SAP BO 3.1 and 4.0 do not support the iPad OS? This tip offers workarounds and throws light on SAP's road map for BO.
Did you know that SAP BO 3.1 does not support the iPad OS? This is true for SAP BO 4.0 as well (in its current form), and Flash is proving to be an obstacle to getting content onto mobile devices. A small respite is that the Blackberry OS and many others are supported.
The compatibility issue
Please note that the compatibility issue is only restricted to SAP BusinessObjects Dashboards (formerly Xcelsius) and not for Web Intelligence reports. However, this means that there is a severe limitation with the deployment of SAP BusinessObjects Dashboards on the iPad and / or Android-based tablets. Considering that SAP BusinessObjects Dashboards is the dashboarding tool of choice promoted by SAP, this is a critical issue with NO immediate SAP-approved solution as of now.
Possible workarounds
A few possible workarounds do exist; however, these may not be SAP-supported and may have limitations in terms of component support. One of them that could address it is deploying SAP BusinessObjects Dashboards on Tabs. The other potential options are indicated below:
1. Conversion of SAP BusinessObjects Dashboards to HTML5 via partner / vendor products
2. Explore Non-SAP dashboarding solutions and redevelop the ones already released to some of the users to ensure tablet compatibility. This may involve additional costs in terms of licenses, hardware and man-hours.
3. Wait for SAP to release HTML5 version of SAP BusinessObjects Dashboards. However, this product too will require an initial stabilization period.
SAP's road map
Steve Lucas, SAP's General Manager for Business Analytics, has recently provided an insight into SAP's mobile business intelligence strategy in his blog entitled, "Putting Mobile First and the New Business Intelligence Priorities". He refers to SAP's plan to deliver HTML5 version of Xcelsius this year to address compatibility issues with mobile devices and to support investments/ developments in Xcelsius (known on the new BI 4.0 platform as SAP BusinessObjects Dashboards 4.0).
SAP plans to release a new, unified technology stack (code named Zen) to support the future customer requirements. Do explore this page that provides the full details of SAP's road map and timeline for the new technology stack.
Further resources
For more information, download and read the PDF documents from the official SAP BusinessObjects Dashboarding Statement of Direction and Strategy as given below to get the complete picture. They outline SAP's support for the various operating systems: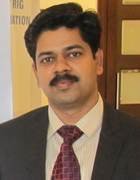 About the author: Abhijit Bhalerao is the Associate Vice President for Delivery IT projects at Aegis Ltd. He also acts as the Business Intelligence Practice Lead for Essar Group and is responsible for the SAP Business Warehouse, Enterprise Portal, and Business Objects initiatives within the group. Bhalerao brings with him 12 years of IT experience with expertise in consultancy and production engineering in the manufacturing domain.
>> Read Bhalerao's full profile