Making the enterprise architecture (EA) programs work
Before getting in place an enterprise architecture (EA) program, getting the business context right is important
Most enterprises today roll out enterprise architecture (EA) programs to manage IT and to help their businesses to identify bigger and better opportunities. But, before getting into conceiving an enterprise architecture (EA) program, a business context has to be put in place.

Download this free guide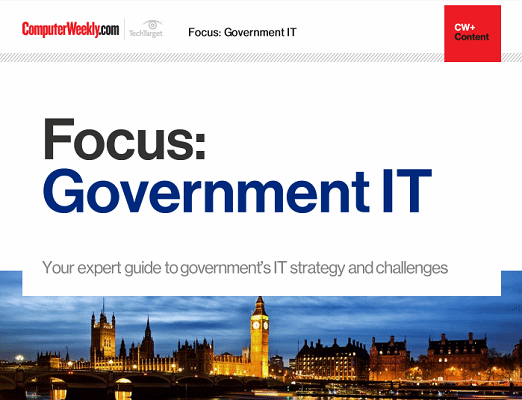 Government IT in post-Brexit Britain
Get an expert look at the government's ideas for a prosperous post-Brexit Britain as well as its ambitious 5G strategy. Features an interview with Sarah Wilkinson, chief data, digital and technology officer at the Home Office.
By submitting your personal information, you agree that TechTarget and its partners may contact you regarding relevant content, products and special offers.
You also agree that your personal information may be transferred and processed in the United States, and that you have read and agree to the Terms of Use and the Privacy Policy.
While developing the business context of an enterprise architecture (EA) program, enterprises are required to address certain key issues. They must first review the critical artifacts that make up the business context and learn how to develop a common requirements vision (CRV). The consumer of the total business context package also needs to be understood. Many first time EA teams face the challenge of realizing that the streams of work outside the creation of EA artifacts are important because without them enterprise architecture (EA) program doesn't get any value.
Creating a CRV
CRV directs the way to an enterprise architecture (EA) program. To be an effective linkage, a CRV must be completed with the participation of business representation, not just IT professionals.
While creating the CRV, enterprises should capture, document, and examine the matrix of relationships between trends, strategies, business processes, and IT requirements. To expedite this process, a top-down approach with minimal number of approvals is desirable.
For a fast-path approach the enterprise architecture (EA) program team should create the mock-up and then with approval from the CIO and IT leadership team hold validation meeting of business and IT managements. The business and IT management group that approves the deliverable must be the same group that helps guide IT investment decisions in the company.
Laying the principles
After conceiving the CRV, next thing is to lay the principles. These are the critical links between the requirements from the CRV and the guidance given to all modeling activities. If principles are missing, the resulting enterprise architecture (EA) advice can be weak.
Principles can be created through a SWOT analysis, by understanding best practices, engaging in executive leadership and enterprise architecture (EA) review board, and by obtaining sign-off from IT and LOB staff.
Root anchor model
All the business processes, information, and technologies are put on top of a root anchor model that may have complexities for governance and enterprise architecture (EA). Enterprises should plan, design, and execute a federated plan to bring clarity to the span of control for enterprise architecture (EA) program, enterprise program management, and IT portfolio management.
Post this, the principles and models are linked to CRV that guides the future state.
Businesses must ensure that the investment decision makers sign off on the CRV, anchor models, and principles that make up the business context package for the enterprise architecture (EA) program. They should enact a governance process for conflict resolution that ends with the same decision makers who have signed off on the business context package.
About the author: Janelle Hill, research vice president, Gartner works with BPM vendors helping them to differentiate their products and expand their market and with end users helping them to adopt the best practices in BPM. Her current research area is 'BPM disciplines and enabling technologies'.
(The tip is an excerpt from Developing the Business Context of an enterprise architecture (EA) program during Gartner India CIO & IT Executive Summit 2010).
Read more on IT governance