MDM tools business case secrets
MDM tools can streamline data management totally. Use these smart tips to effectively pitch the business case for MDM tools investment to top management.
On your way to make a pitch for investment in master data management (MDM) tools? Take a breather and re-evaluate your smooth talk. Will it woo the management? Use these tips to cut to the chase and pocket that MDM tools investment.
Making a business case for MDM tools must focus on improving the bottom line or the top line. Thus, it has to be pitched from the angle of bettering the operational functionalities or the decision support and marketing philosophy of the organization.
MDM tools for customers and products
MDM tools can be procured for managing various master data files such as the customer master or the item/product master. The MDM tools streamline the process of customer data integration (CDI) and allocation of the product identification code (PIC).
1. Cost reduction through item master: For organizations with multiple, disparate systems, MDM tools can bring about tangible cost savings. To illustrate, let's consider a company in the manufacturing sector. The company would routinely procure raw materials and other inventory from a range of vendors. MDM tools can help reduce cost as they eliminate duplication of procured resources. Such duplication occurs due to lack of a unique identification system for procured items, and this is effectively addressed by any MDM tool. Without structured master data management tools, procurement could be haphazard and might lead to wastage of resources. When engineering and manufacturing giant Larsen & Toubro implemented MDM, a 13-14% reduction was seen in the item master.
2. Cash flow improvement through customer master: It is inevitable that customers will request credit for goods purchased. MDM tools play a role here too in keeping everything under control. Over a period of time, customers may be identified under several different account names and this anomaly could lead to extended credit being given to same customer repeatedly, due to lack of a unified view of the customer base. There may also be discrepancies with regard to other details such as location, divisions, intermediaries, and so on. Due to such oversights, the customer could gain undeserved credit periods way beyond the norm. Thus, the business case for MDM tools must stress better control of credit policy and linked improvement of profitability as a key benefit. For a large organization, the resultant adjustments can translate to an 8-10% percent reduction in credit discrepancies. In your presentation to the management, demonstrate how MDM tools can lower the credit risk of the organization and help in improving cash flow.
Spotlight the other features of MDM tools
3. Consolidated data wins: Your pitch for MDM tools should also highlight benefits such as consolidation of a BI/DW project. Raise the issue that since there is no consolidated view of customers or products, no customer benefit can be derived because it is not known how the customer appears in disparate, non-integrated systems. It is crucial to identify customers providing the biggest business, in order to plan appropriately. Promotion schemes will also be dependent on these factors. For the percentage of customers are not consolidated, what needs to be calculated is the quantum of overall business that they bring in. Using standard statistical methods one can link these figures to estimated outstanding credits to arrive at an overall cumulative picture. Once the MDM tools are used to consolidate customer data, it is easy to extrapolate the impact of this exercise on profits.
Similar logic can be applied for products, wherein products are identified by a multiplicity of names in the existing system, prior to procuring MDM tools.
The business case for MDM tools can also highlight the reporting ease they would bring about. This builds a stronger decision support system, with MDM providing tollgates in which top line and bottom line data will be presented.
4. Calculate and elucidate ROI: After establishing the utility of MDM tools and specifying the cost of implementation, credit period and ROI assume significance. Stress on long-term profits. If one quotes an ROI after a six-month period for the MDM tools procured at a specified cost, this should be compared with the cost savings -- achieved by the above factors -- to arrive at the breakeven point.
5. Business owns and wants the data: If an investment has to be made on data profiling prior to deploying the MDM tools, emphasize the point that the business is the real owner of the data. Outline the MDM tools strategy for data governance, stressing that it cannot be an isolated project and needs to be extendable.
---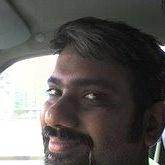 About the author: Rajesh Parameswaran is a business intelligence consultant specializing in data mining and master data management (MDM). He is a Six Sigma Green Belt certified professional with 17+ years of IT experience. At L&T Infotech, he rudders the MDM practice, and has been instrumental in creating the CON-TXT Text Analytics Accelerator.
(As told to Sharon D'Souza)
Read more on Master data management (MDM) and integration