Dashboard analysis software: Ways to assess its need
Here are four tips to help you decide whether dashboard analysis software will really benefit your organization.
Indian organizations are at a nascent stage as far as management dashboards are concerned. The Indian scenario has not really evolved the way it should have, and these things do not run in the bloodstream of our organizations. Yet, in today's world, dashboard analysis software will definitely help organizations to look at the bigger picture.

Download this free guide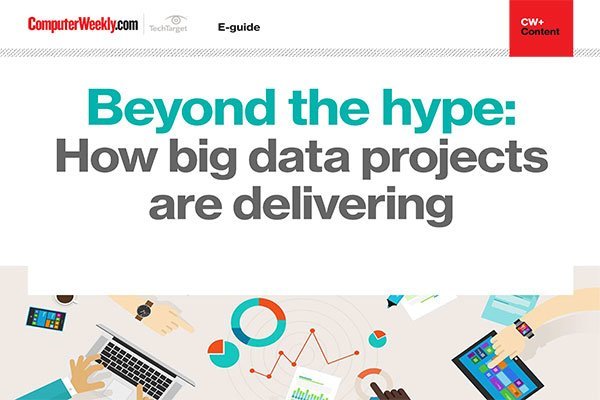 7 examples of big data going above and beyond expectations
Despite Gartner placing it in its famous "plateau of productivity", big data has, and still is, delivering beyond the hype. We look at a few high-profile examples of how organisations are reaping the benefits of their big data projects.
Generally, IT managers and others use standard Excel-based dashboards within their organizations, and automated dashboards are still rare. But there will be situations when standard dashboard software may not meet organizational business requirements, and when people want to look at newer dashboard analysis software which is more user-friendly.
A combination of business intelligence and broadcasting technologies can provide the analysis which is critical for taking business decisions, but this may not be enough. So if you are wondering whether or not your organization needs dashboard analysis software, here are some tips that can help you evaluate the requirements of your organization.
1. Data efficacy. CIOs should look at the data efficacy within their organizations. The basic premise of using dashboard software for analysis is data efficacy. Only if the underlying data is clean can you actually evolve the dashboard software for analysis. Broadcasting will be effective only on the basis of data efficacy. In most organizations, the reports broadcast are static, and may therefore not suit the dynamic scenario in which businesses operate today. The challenge before the CIO is how to reach the optimum level of broadcasting where he can utilize the simulation techniques in broadcasting and get buy-in from the management.
2. Predictive analysis. Graphical representation of business is a key area of consideration for the organization. In predictive graphs, people want to know what the underlying impact would be on changing an 'X' or 'Y' parameter. This is yet another challenge for the CIO because it needs the integration of various tools with the right data for the correct and effective analysis of data.
3. Self-evaluation. Before going in for dashboard analysis software, a CIO should look at the organization's system landscape. The long-term IT strategy and the ROI are of course two of the crucial factors. Do you have the right processes in place to generate the ROI? How will your existing technologies co-exist with the broadcasting tool? These are some of the questions a CIO needs to address very early in the process.
4. Choose the right partners. It is necessary to evaluate and choose the right partners before you decide to move to dashboard-based analysis software. Who are the partners? What kind of support are they offering? Do they bring industry-best practices to the table? Will the partners provide value-addition and help the organization to evolve in the long-term?
Dashboarding is a fairly new technology. Although it has evolved with the passage of time, the organization needs to look at the technology in silo, its business acceptability, as well as the business need. User education is also of critical importance.
At Marico, dashboard analysis software is at a nascent stage. We have tools in place which have embedded dashboard software which is utilized for reporting.
In any organization, dashboard analysis software will be very useful for those functions which are involved in predictive and forecasting activities. Acceptance by these functions would enable an organization to achieve ROI at a faster pace.
About the author: Harshal Sulakhe is the manager of business applications at Marico India.
(As told to Yuga Chaudhari)
Read more on Business intelligence software