Buying software? Don't forget the warranty
Standard software license agreements rarely include the protections you need. Avoid these gotchas and write these warranties into your next software contract.
Warranties are an essential element of purchasing practically anything. You buy a car and it breaks down, a warranty will cover the repair. You buy a faulty toaster, a warranty permits you to bring it back for a new one. Warranties in software license agreements operate much the same way -- they protect your company against the risks associated with licensing software and doing business with software companies.
However, the forms most vendors use for licensing agreements include few, if any, warranties. Vendors typically argue that this is necessary to protect them against unlimited liability. Yet it can unfairly shift a significant amount of the risk associated with licensing software from the vendor to the customer. It is up to you to get your software vendors to agree to certain warranties that will protect your company from assuming too much risk. Such warranties may include those that stipulate the following:
That the software is free from defects and errors.
That it contains no undocumented features and that the documentation is complete.
That it does not infringe upon the intellectual property of any third-party.
That it will perform according to specified metrics for response time and availability.
That it is scalable.
Additionally, in many circumstances, it is reasonable to seek protections that the vendor is financially secure, has the corporate power and authority to perform its obligations under the agreement and that there are no pending disputes that, if decided unfavourably, would affect your company's use of the software.
Keep in mind that an essential element of a well-drafted warranty is a remedy that clearly articulates what the vendor's responsibilities are in the event the warranty is breached. For example, the remedy may be that, if the software doesn't perform in accordance with the documentation, the vendor will repair or replace the software within a specified period of time, or refund your company the license fees if repair or replacement is not possible.
You should also watch out for a common trap in license agreements. One license agreement that I recently reviewed included several of the warranties discussed above. But the agreement also included a general disclaimer, common in vendor forms, stating that the software was provided "to licensee in its then-existing condition, as is, where is and with all faults." Talk about confusing! The inclusion of several warranties and the general disclaimer creates significant confusion and may result in the customer being largely unprotected if the software or the vendor fail to perform.
Other warranties to consider
To make sure you are well-protected, here are a few additional warranties to consider adding to your software license agreements:
A broad performance warranty. At a minimum, your software license agreements should include a broad performance warranty that states that the software will contain no frequent or material errors or defects and will perform in accordance with the specifications for the software (which you should consider attaching as an exhibit to the agreement). These warranties should extend for at least one year from the date that the customer "accepts" the software (after all, testing has been performed), not the date the customer takes delivery of the software.
Time/date compliance. While the year 2000 warranty of yesteryear is no longer part of most software license agreements, a time/date compliance warranty is important under certain circumstances. At a minimum, the vendor should warrant that the software is time- and date-compliant and include a timely remedy (e.g., patches, adjustments, replacements, etc.) at no additional charge to the customer if this software does not comply.
Program documentation/specifications. Beware of a performance warranty that states that the software will work "in accordance with the published documentation." As the customer, you will have no control over the content of the vendor's published documentation, so what constitutes a defect may change and performance issues may be written out of the documentation over the course of the license term.
What's more, the published documentation may not include system integration and implementation specifications specific to your company's circumstances or representations made by the vendor regarding the ability of the software to meet your company's strategic objectives. A better approach is to couple a warranty with the actual documentation, including all of your company's requirements, and attach it as an exhibit to the contract.
In summary, warranties are a critical element to any software license agreement. Review your license agreements carefully and include those warranties and corresponding remedies that will reduce your company's risk of using the software. Depending on the type of software you are licensing, there are several industry-standard warranties and corresponding remedies that vendors should be willing to include in the license agreement. Understand what is available to you and don't be shy about asking vendors to include provisions that reduce your risk.
Next month: The limitation of liability -- what it should cover and what should be excluded.
This article is not a substitute for legal counsel. In any given situation, the impact of the law depends on many factors. The authors recommend engaging legal counsel to assess your legal liability.
Content Continues Below

Download this free guide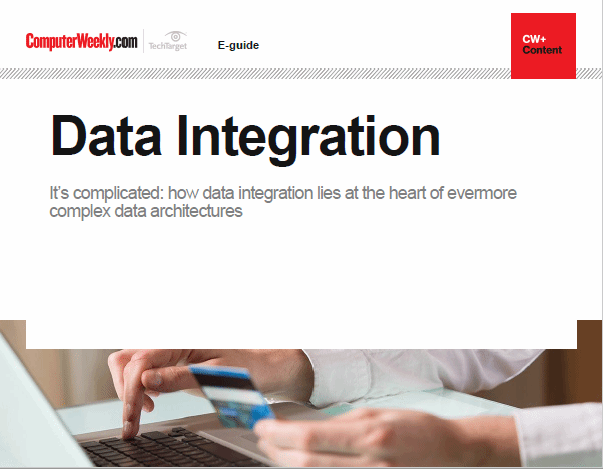 It's complicated: how data integration lies at the heart of evermore complex data architectures
Data integration and preparation remains the knotty problem at the heart of many data management and business intelligence programmes. Demands on IT leaders in user organisations – especially large, complex ones – are and will continue to be equally complex and pressing as boards look to get business value from data. Read more in this e-guide.