A guide to using VMware as your SMB software
A two-part series reveals the truth behind the myth that VMware is too expensive for SMBs and the downsides of its SMB software packages.
Using VMware as part of a small and medium-sized business software strategy can be considered expensive and risky.
In this two-part series, our VMware expert explains why VMware suits many SMBs and reveals the downsides it may have for other businesses.
---
Small business software myth: VMware costs way too much
Many IT pros think using VMware products as small business software is expensive. So our VMware expert reveals how the product could suit your small business software needs.
VMware gotchas: The downside to small business software
Many IT pros think VMware's small business software holds many gotchas. Our VMware expert reveals the downsides that could affect your small to medium-sized business.
---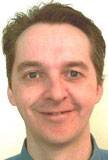 MIKE LAVERICK'S BIO:
Mike Laverick is a professional instructor with 15 years of experience with Novell, Windows and Citrix technologies and has been involved with the VMware community since 2003. Laverick is a VMware forum moderator and member of the London VMware User Group Steering Committee. In addition to teaching, he is the owner and author of the virtualisation website and blog RTFM Education, where he publishes free guides and utilities aimed at VMware ESX/VirtualCenter users. In 2009, Laverick received the VMware vExpert award and helped found the Irish and Scottish user groups. He has had books published on VMware Virtual Infrastructure 3, VMware vSphere 4 and VMware Site Recovery Manager.