4 WAN accelerator tweaks to address performance and bandwidth issues
Here are some tricks to address bandwidth constraints and speed up your corporate network with WAN accelerators.
In an environment like India, where bandwidth is low and network connection costs are high, high speed connectivity over long distances is often unattainable. In such a scenario, WAN accelerators can help you achieve better connectivity and improve application performance.
To set up a WAN accelerator, all you require is a pair of physical or virtual machines, one at each end of the connection. You then place physical WAN accelerators in the corporate data center and branch offices, and install virtual PC client acceleration software on worker laptops.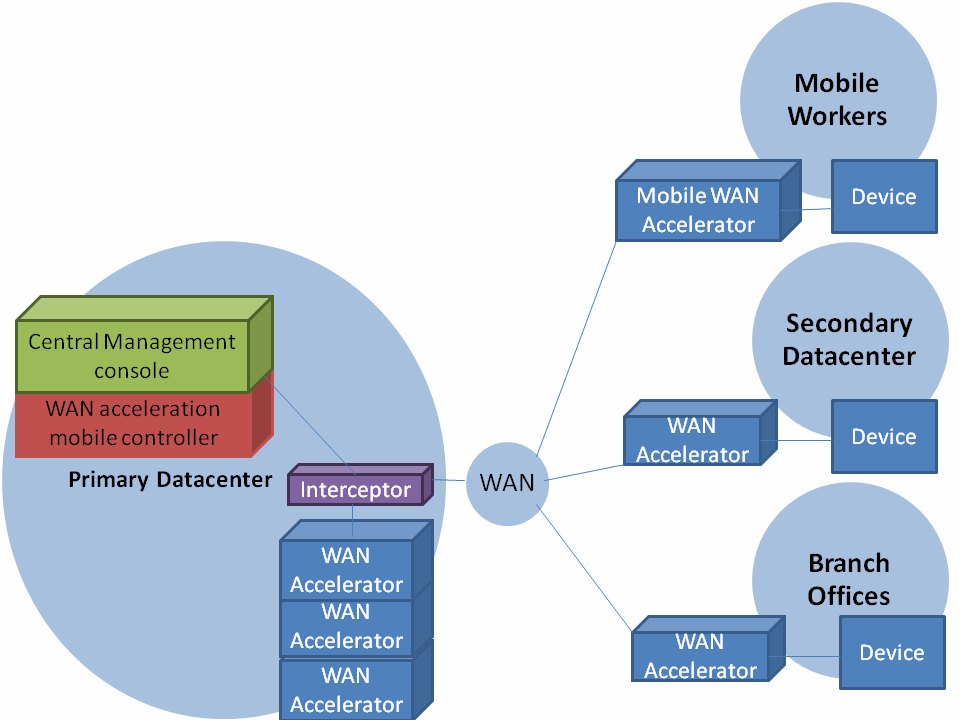 Figure 1. Explains how to install WAN accelerators in your organization (click to enlarge)
Techniques to eliminate performance and bandwidth constraints
WAN accelerators use a combination of techniques including assessment, compression, caching, data de-duplication, transport protocol optimization, and application-specific methods to eliminate the performance constraints of distance and bandwidth, allowing anyone to connect over any medium at high speeds.
To set up WAN acceleration, you must first analyze your existing IT infrastructure and identify the best candidates for optimization – WAN links, applications, sites, and remote users. You should conduct a laboratory test before running a trial production deployment of the WAN accelerators. Only after proper assessments will you be able to employ the other WAN acceleration techniques for better bandwidth and application performance.
1. De-duplication
De-duplication techniques ensure that data is sent only once between any two WAN accelerators, or between a mobile controller and a WAN accelerator. This removes 60% to 95% of the traffic on any WAN link, and improves application performance.
Today de-duplication is preferred over caching, since caching only applies to specific kinds of objects such as files and web page components, while de-duplication is more generic and considers binary elements as well. For instance, you can send a file as an email attachment, via FTP, or upload using HTTP to a SharePoint server; it is sent over the network just once and used several times later. Legacy caching appliances would send the same data across the network again and again, and is hence much slower.
Data de-duplication involves:
Examining every datagram that passes through the WAN accelerator
Looking for commonality or repetition
Substituting a 2-byte pointer for the actual data sent over the network
Keeping the information synchronized across all devices on the network
2. Optimize TCP
WAN accelerators optimize the transmission control protocol (TCP) to improve application performance. For instance, the Steelhead appliances from Riverbed have transparent TCP proxies; they can be used to set up optimized TCP sessions on the fly that accelerate the performance of any TCP-based applications used over a particular link. Such optimizations result in significantly better performance for key applications like SharePoint, SAP NetWeaver, and FTP.
3. Eliminate application inefficiencies
The fourth key WAN acceleration technique involves eliminating inefficient behaviors in critical applications. These are usually caused by the several round trips and other inefficiencies in key applications such as Windows and UNIX file sharing, Microsoft Exchange, Oracle Forms, Lotus Notes and Microsoft SQL.
One key feature of a WAN accelerator is that it acts like a local server to the end user's machine. It conducts all the high-volume, chatty transactions locally at high speed on the LAN, reducing the number of round trips. The WAN accelerator appears as a local server even to the far end server connection. The WAN accelerator sends the absolute minimum amount of data as fast and as efficiently as possible over the WAN. To the end user and the servers, this backend process is invisible, but the connection is much faster.
4. Improve application visibility
You should analyze the performance of the applications in your environment. Some WAN accelerators provide in-depth application visibility by using behavioral analysis techniques. This provides a holistic view of enterprise application performance, allowing you to analyze and check reports on the impact of WAN acceleration and fine-tune systems for optimal performance.
Application-aware network visibility can even distinguish multiple applications, both business and non-business, running on the same port. It can show whether critical business applications are working or not. It identifies the exact location as well as the nature of any problem and enables you to reduce service restoration time.
These WAN acceleration solutions can help you recognize and classify both inbound and outbound traffic. It allows you to allocate bandwidth on a site-by-site basis, as well as create bandwidth policies and priorities for individual applications. This ensures top performance for critical business traffic by lowering the priority of non-business traffic such as Facebook, without blocking them completely.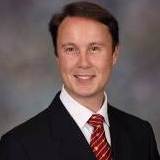 About the author: Robert Healey is the marketing evangelist, Asia Pacific and Japan (APJ) region, for Riverbed Technology. He has fifteen years of senior management experience in marketing, product management and business development. Prior to joining Riverbed in 2007, Robert worked at Telstra, Ascend Communications, and most recently at Juniper Networks.
(As told to Mitchelle R Jansen)