Data storage options for UK SMBs
We've compiled our most relevant information on small- and medium-sized business (SMB) data storage to help organisations make their data storage infrastructure as efficient as possible, regardless of their IT budget and IT resources.
A data storage professional at a small- and medium-sized business (SMB) faces the same challenges as their counterpart in a large enterprise, albeit with a tighter budget and smaller staff. Fortunately, the data storage market has made strides to accommodate the needs of storage pros at SMBs.

SearchStorage.co.UK has compiled our most relevant information on SMB storage to help UK storage pros evaluate their technology options and make their data storage infrastructure as efficient as possible, regardless of their budget and IT resources.




Download this free guide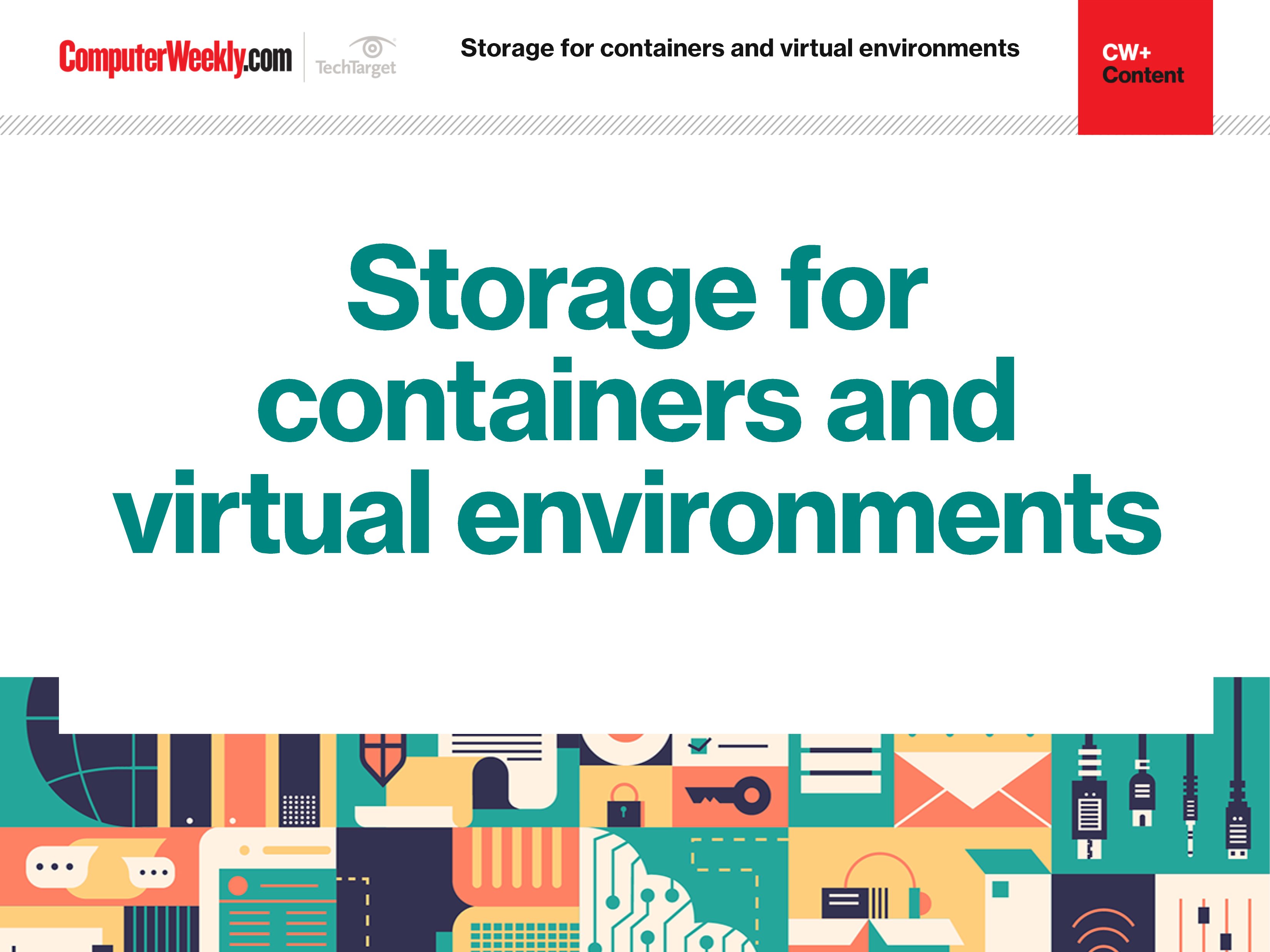 Top tips for managing storage in a virtual server environment
Get a complete run-through of the main choices in data storage for containers, look at the essentials of virtual server storage and learn about storage performance in virtual server and desktop environments.
SearchStorage.co.UK



What's the difference between SMB data storage and enterprise data storage?
Before discussing the differences between SMB storage and enterprise storage, it is important to understand that there are several different types of SMBs. There are high-end SMBs, who might also be thought of as small- and medium-sized enterprises (SMEs), midmarket SMBs, lower end SMBs, small office/home offices (SOHO), remote office/branch office (ROBO), workgroups and departmental groups. Greg Schulz, founder and senior analyst at StorageIO Group, examines the differences in the storage needs of small and large enterprises.

How to develop a storage strategy for SMEs
When developing a storage strategy for SMEs, you shouldn't focus on the most obvious ways to save money. Instead, the aim should be to develop a comprehensive plan to ensure that data is stored in the most cost-efficient way, retained so that it's recoverable in case of a disaster and compliant with legislation. In the first part of this SearchStorage.co.UK Special Report, we examine methods for developing a storage strategy for SMEs, including partnering with a reseller, a look at some SME-friendly storage technologies, the benefits of outsourcing backup processes and more.

Five ways to stretch your SME storage budget
Most of the IT staff at SMEs are technology generalists rather than specialists, and their focus is invariably on what matters right now to the business. In addition, many storage vendors have made a poor job of packaging or explaining their offerings in a way that's meaningful to most SMEs. But SMEs can work smarter when it comes to storage. The second part of this SearchStorage.co.UK Special Report focuses on ways SMEs can develop a storage strategy that allows them to get a clear view of their overall assets and data storage demands without stretching their storage budget and available skillset.

What are the best virtualisation tools for SMBs?
In addition to server virtualisation tools such as Microsoft Hyper-V or VMware, tools that can help manage storage along with data and I/O or networking interfaces are perfect for SMBs. Greg Schulz takes a closer look at virtualisation tools that fit in SMB environments, including backup, snapshot, replication or data movement tools that are integrated with server virtualisation frameworks, data protection tools and other associated storage systems.

Seven questions SMEs should ask a potential service provider
Outsourcing backup and storage allows SMEs to benefit from enterprise-level storage strategies and technology, while the service provider takes care of maintenance and license costs. This tip provides seven questions for SMEs to ask service providers when considering outsourcing their storage and backup operations.

Networked data storage for SMBs: Five signs you need to ditch direct-attached storage
Many SMBs are unsure if or when they should move to networked storage from direct-attached storage (DAS). This is often because typical SMBs rarely have a dedicated storage organisation or even a dedicated storage individual. This tip provides some guidelines for moving from direct-attached storage embedded within physical servers, to network-attached storage (NAS) or a storage-area network (SAN).
Read more on Storage management and strategy