Google Cloud Platform reaches new heights in Alphabet results
GCP is establishing itself as a viable revenue stream for the search engine giant
Google's parent company, Alphabet, has reported revenue of $26bn for the second quarter of 2017 with "substantial" growth in its cloud business.
The quarter's operating income was impacted by the £2.7bn anti-trust fine imposed by the European Commission in June.
In the earnings call transcript, posted on the Seeking Alpha financial blogging site, Google chief financial officer Ruth Porat said the company had seen a threefold increase in the number of cloud contract wins over $500,000.

Download this free guide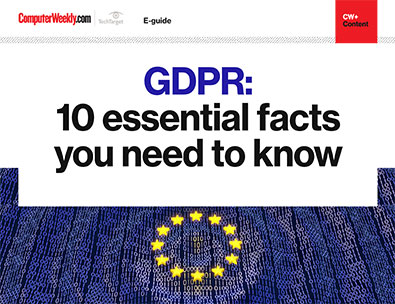 10 essential facts you need to know about GDPR
In this e-guide, we give you the top 10 key facts you need to know about the General Data Protection Regulation according to privacy lawyer and KuppingerCole analyst, Karsten Kinast.
"I think this gives you an indication of the momentum in the business," she said. "It is obviously not a financial forecast, but it does display the traction we are having with cloud in the market and GCP [Google Cloud Platform] remains one of the fastest-growing businesses across Alphabet and G Suite continues to have strong growth."
Porat said the company's bets on the cloud would lead to profitability. "The investment in technical infrastructure and security, which operate with tremendous efficiency, provides us with a benefit," she said.
She said she regarded GCP as a long-term investment, and added: "Near term, we are investing meaningfully in sales and engineering service support and continuing to expand out regions to make sure we are delivering the best experience for our enterprise customers – and that's what we are really focused on."
Google CEO Sundar Pichai said: "GCP continues to experience impressive growth across products, sectors and geographies and increasingly with large enterprise customers in regulated sectors."
Read more about Google's cloud strategy
Pichai said that, along with the expansion of datacentre regions in London, Singapore, West Virginia and Sydney, the company also continued to build out its partnerships. "In Q2 we announced an expansion of our partnership at SAP and a new partnership with Nutanix to integrate its products with GCP. So customers can run workloads in hybrid environments, on-premise and in the cloud using containers and Kubernetes."
The combination of GCP working together with G Suite provides options for enterprises, said Pichai. "I also think all the investments we are doing in terms of broadening our ecosystem, including the newer partnerships with the companies I mentioned earlier, should begin to pay off."