MuleSoft
Nordea goes beyond what is mandatory for PSD2
Nordic bank prepares for the introduction of the latest banking regulations through a platform that is open to third parties
Nordic banking giant Nordea has launched an open banking site for external developers in preparation for the revised Payments Services Directive (PSD2).

Download this free guide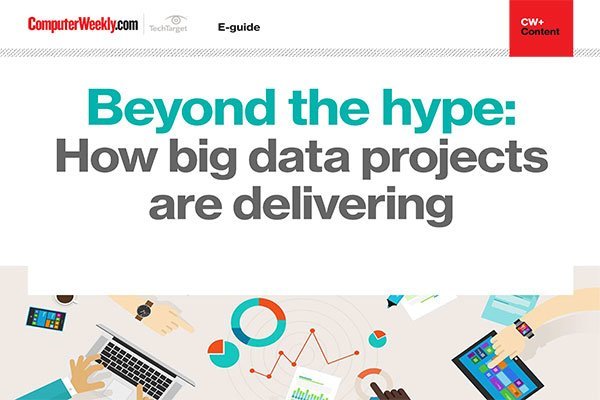 7 examples of big data going above and beyond expectations
Despite Gartner placing it in its famous "plateau of productivity", big data has, and still is, delivering beyond the hype. We look at a few high-profile examples of how organisations are reaping the benefits of their big data projects.
The "open banking portal" gives third parties access to Nordea's application programming interfaces (APIs) as well as a sandbox environment to test their services.
"PSD2 is driving banks to open up interfaces, APIs and data to third parties," Jarkko Turunen, head of open banking at Nordea, told Computer Weekly. "However, we at Nordea see this as a wider opportunity and aim to open more services going forward."
Nordea hopes the open banking portal will put it in pole position to benefit from PSD2 and become the go-to hub for banking APIs in the Nordics.
In an effort to remove barriers to the market, the new directive, which comes into force in January 2018, requires all banks to provide licensed payment service providers with access to customer accounts upon approval.
The first APIs in Nordea's portal will focus on payment initiation and account information, as required by PSD2, but currently the site offers only limited functionalities. Developers and financial technology (fintech) companies can now sign up for the site to open a dialogue with the bank and be included in the next stages of the portal.
"This initial stage is about starting dialogue with third parties," said Turunen. "Later this year, we will launch a full developer portal with documentation and a sandbox environment where the developers can test their applications against simulated environments."
Read more about digital banking at Nordea
This next phase will include pilot projects with selected partners on real customer data in preparation for the portal's full launch in the first quarter of 2018. Third parties have been quick to jump on the opportunity, with more than 300 developers signing up for the portal within 72 hours of its March 2017 launch.
Nordea started the open banking project last year, but the bank has been working with APIs internally for longer. The key issue for the project is not technological challenges, but regulatory requirements, as some are still being debated.
"What needs to be done and what the rules are for interaction with third parties in the regulatory context is the big challenge," said Turunen. "Nordea would like to have a standard interface [for everyone] and then a big market for open banking, because we see that as a benefit for everybody in the industry."
No matter the approach, it will be a busy 10 months for banks preparing to comply with the requirements of PSD2. While the implications of the directive ending banking monopolies over customer data will be seen in 2018, Turunen is optimistic it is not doom and gloom for banks.
"I see it as an opportunity for banks to collaborate with fintechs and make it possible to create new services, distributing bank services not only via traditional banking channels, but others too," said Turunen.
Read more on Business intelligence software