Sergii Figurnyi - Fotolia
Stockholm offers sustainable datacentre safe haven to hyperscale cloud firms
Sweden's capital city looks to capitalise on recent country-wide tax breaks for datacentre operators, to encourage cloud and colocation firms to set up shop in its new environmentally-friendly business parks
Sweden's capital, Stockholm, has set out plans to build a renewable energy-powered datacentre hub in the district of Kista, whose waste heat will be used to help warm thousands of homes in the local area.
The city has formed a consortium with several infrastructure companies from the region (Fortum Värme, Ellevio and Stokab), which will operate as Stockholm Data Parks, providing the power, cooling, heat recovery and the dark fibre networking capacity needed to make the project possible.
Work on the Kista datacentre park is due to start this year. The 60,550m2 site consists of a mix of greenfield and brownfield development areas.
The project is one of three builds planned by the brains behind the Stockholm Data Parks initiative, with two further sites, covering a combined area of 220,000m2, already planned for 2018 in other parts of the city.
In each case, planning for the builds has already been acquired or is in the process of being secured, the Stockholm datacentre team told Computer Weekly, to ensure there are no delays in getting the sites built.
"We have all the parties involved and engaged to help someone that wants to set up a datacentre do that in a really quick way," Torbjörn Bengtsson, head of ICT at Invest Stockholm, an agency set up to promote the Swedish city as a business and tourist hub, told Computer Weekly.
"What we are promoting is a solution where you are still running a really energy-efficient datacentre, powered by renewable energy, but also taking care of the heat, and in that way using the power twice – once to run the servers and the second time to heat the city."
Energy-efficient Sweden
The initiative's launch is timely, and coincides with the Swedish government's decision to roll out energy tax breaks for datacentre operators from 1 January 2017, as the country moves to position itself as a viable location for firms looking to build out their European datacentre footprint.
Under the terms of the regime, new and existing Swedish datacentre operators will benefit from having their electricity tax bills cut by 97%, provided their facilities exceed 0.5MW of capacity, equating to a 40% cut in their overall energy bills.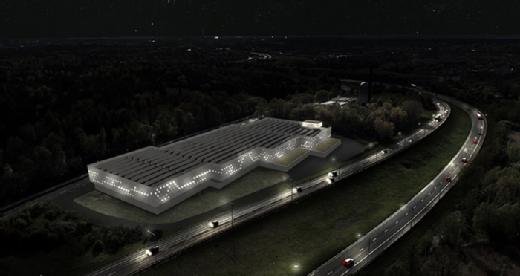 According to Bengtsson, the move effectively means Sweden is now able to offer the lowest power costs in Europe, which is highly advantageous for large-scale datacentre operators.
"The tagline is, 'Imagine a place where energy is green and excess datacentre heat is not wasted – imagine Stockholm'," said Bengtsson. "This ties together with the economic growth we want to achieve, and also that we have extremely high goals on being green and getting rid of anything that generates carbon in the city."
Encouraging cleaner clouds
The energy use and sustainability habits of datacentre operators are increasingly garnering attention from environmentalists and sustainability experts, in line with the growing demand for online services.
Current industry estimates suggest the datacentre market could be responsible for consuming anywhere between 2% and 5% of the world's energy, and Greenpeace has been piling pressure on the likes of Amazon Web Services (AWS), Facebook, Google and Microsoft for years to ensure their datacentre growth does not come at the expense of the environment.
For this reason, Stockholm Data Parks may prove an appealing proposition for any major internet and cloud firms looking for an environmentally friendly location for their European datacentre.
Given the high levels of datacentre capacity these organisations are likely to require, they are also the ones most likely to be able to take advantage of Stockholm Data Parks' decision to provide free cooling to any customer whose datacentre load exceeds 10MW, Erik Rylander, head of datacentre cooling at Swedish energy company Fortum Värme, told Computer Weekly.
His company is overseeing the heating, cooling and electricity requirements of the project.
"We are aiming to fill the plots of land with sizeable datacentres, in the region of 10-20MW, and we're also preparing a much larger site in northern Stockholm where you could consider one of the larger cloud installations," he said.
"Our ambition is to position Stockholm as an attractive hub; not only for Stockholm, but from a point of view of modern Europe. There is a sizeable market, with more than 80 million [people] living within less than a 30-millisecond round trip delay. And that will work fine, except for the most latency-sensitive applications."
Heat recovery and re-use
Setting the minimum datacentre load at 10MW is significant, because the group claims the amount of heat generated by that volume of work would be enough to warm around 20,000 residential flats.
It is the group's hope that, in time, up to 10% of the city's resident heating demand will be met by heat recovered from datacentre operations.
Through the use of heat recovery technology, this should contribute to lowering the city's carbon footprint, as producing similar amounts of hot air is usually a very CO2-intensive production process, said Rylander.
"When we use datacentre heat, we are avoiding the use of other fuels for heating the city. When you use heat from a datacentre that runs on renewable power, it enables us to cut the total carbon emissions significantly," he said.
"In Stockholm, [reusing the heat from a] 10MW datacentre could reduce total CO2 emissions by some 8,000 tonnes a year."
This, in turn, should go some way to contributing towards Stockholm's bid to have eradicated the use of fossil fuels by 2040, he added.
As highlighted in a feature by Computer Weekly in March 2016, heat re-use schemes in the UK are less common and – where they do exist – tend to be on a much smaller scale, with operators pumping their waste heat into neighbouring buildings.
In Stockholm, the act of recovering heat from datacentres is nothing new, said Rylander.
"We already today have approximately 30 datacentres recovering heat to this district heating system in Stockholm, and this has been ongoing for the past 16 years or so," he said. "It's not new, but what we're doing now is taking the next step, using all of the experience we have got from what we have done over the past few years."
One reason often cited as to why few UK operators recycle the warm air they generate is because it is commonly categorised as low-grade heat. This is on account of the fact it's relatively warm (rather than boiling hot) and produced in huge quantities, which makes it difficult to store, transport and find a suitable destination for.
This is where Stockholm's district heating system comes into its own, added Rylander. "It's the key to being able to do this because we can move heat from places where it is in excess to where it is needed, and we can take care of enormous amounts of heat because we have this system that can distribute it over a very wide area."
And while the 97% tax cut means more cloud and colocation firms may now be considering Sweden as a possible datacentre location, it is Stockholm's underlying infrastructure that will give it the edge, added Rylander.
"Our niche is that you will have a city location, and you will have heat recovery, which is what is really differentiating us from other possible locations in Sweden," he said.
The other thing Stockholm has in its favour, added Bengtsson, is the fact that demand for recovered datacentre heat is growing.
"[For this to succeed] you need to combine it with a market that is willing to pay for it. There are places in Sweden which have similar district heating systems, but Stockholm is one of the fastest-growing cities in Europe and there is a need for add-on energy," he said. "In some other locations you might be able to do it from a technical viewpoint, but you would not get the same economic benefit."
Read more about energy-efficient datacentres
Read more on Datacentre energy efficiency and green IT