fazon - Fotolia
Singapore launches department to drive digital public services
GovTech agency will work with public sector organisations, the IT industry and citizens to apply technologies to government services
The Singapore government has launched an agency focused on transforming the delivery of public services to citizens through digital channels.
This follows the launch of Singapore's Info-communications Media Development Authority (IMDA), which aims to help citizens, communities and businesses get the best of digital technology.

Download this free guide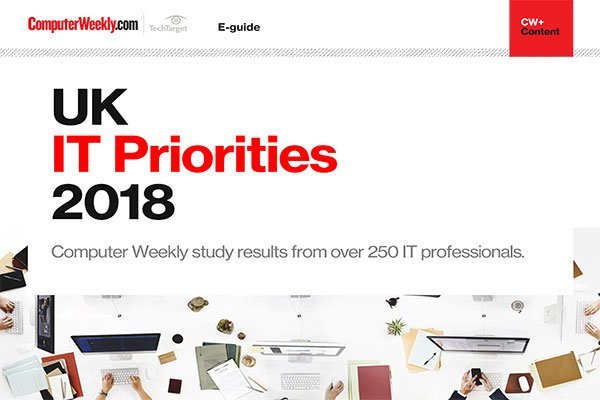 2018 UK IT Priorities survey results
IT organisations in the UK and across Europe are starting to accelerate the move to the cloud. Read more about the key areas in which senior IT managers are planning to invest in over the next 12 months.
The new agency, GovTech, will drive the government's internal and citizen-facing digital transformation, including taking responsibility for overseeing government ICT infrastructure and cyber security.
GovTech will work with public sector organisations, the IT industry and citizens to apply technologies such as analytics, artificial intelligence and machine learning to government services.
Examples of where GovTech can coordinate efforts were revealed by Yaacob Ibrahim, minister for communications and information.
Ibrahim said that, for example, GovTech would work jointly with the Ministry of Finance and the Monetary Authority of Singapore over the next year to look at extending the use of the government's MyInfo personal data platform, which contains citizens' details, to the financial sector.
In another example, GovTech will work with the Ministry of Education on a new digital platform, known as the Parents Gateway, which will make life easier for parents on school matters, such as paying fees and signing consent forms.
GovTech will begin testing the Parents Gateway concept at five schools next month.
Businesses will also benefit from the new agency. GovTech will streamline transactions between government and business through its CorpPass corporate digital identity platform. The system will enable businesses to transact with government agencies online without needing to handle multiple login IDs.
Read more about digital in Singapore
Like the launch of the IMDA before it, GovTech will support Singapore's ambitions to become a leading user and supplier of digital technologies, including building the infrastructure to support its smart nation project.
GovTech is developing a smart nation platform with common infrastructure and services, such as a data sharing gateway, video and data analytics capabilities. It will support sensor deployments and the sharing of data collected and data analytics to support needs such as urban planning and incident response.
GovTech will develop standards and bolster its in-house IT skills in application development, cyber security, data science, geospatial technology, government ICT infrastructure and sensors, and the internet of things (IoT). It will also create platforms to enable citizens and industry to co-create citizen-centric digital services.
Jacqueline Poh, CEO at GovTech, said technology was disrupting many sectors and the government must tap into it to find new ways to deliver better value to citizens. "The formation of GovTech marks a new chapter in the way we use technology to improve the wide range of services and touchpoints that the public sector has with our citizens and businesses," she said.
"GovTech will build on the strong foundation established by the Government Chief Information Office to support the building of a smart nation. Key to our mission will be collaborating closely with citizens, industry and various public sector agencies to create the next generation of innovative and meaningful digital experiences."
Read more on IT for government and public sector