lassedesignen - Fotolia
Idiot UK Drivers Exposed enlists Hyve managed hosting as website traffic grows
Dangerous driving site explains how its videos going viral on social media prompted an urgent rethink about using a multi-tenanted hosting platform to support its website
Idiot UK Drivers Exposed, a website set up to showcase instances of bad driving, has turned to managed hosting provider Hyve to help it cope with exponential growth in visitors its online videos attract.
The organisation was set up by a former haulage driver who started filming motorists indulging in bad behaviour on his dashboard camera in October 2013, before sharing the footage with his Facebook friends.
The popularity of these clips led to the creation of a formal Facebook page in February 2014, which has since gone on to accrue more than 430,000 "likes", buoyed by the videos being widely shared on social media and by national newspapers, including The Daily Mail Online and The Sun on Sunday.
While the outrageous nature of the clips has contributed to the viral success of the site, the organisation also works closely with local police forces to assist them in getting some of the dangerous drivers featured in the videos off the roads.
While not every video results in a conviction, the first one to go viral did, the company claimed, which has led to problems.
"In the past, we've received threats by email. We never respond or rise to the bait, but there have been some really nasty ones," the company founder told Computer Weekly.
"You have to understand, if we're exposing someone, they could potentially lose their job, but that is not our intention."
From 100 Facebook likes to 100,000
Because of these threats, the team behind the Idiot UK Drivers Exposed only agreed to speak to Computer Weekly about its managed service deal on the condition their anonymity is preserved.
"The page likes weren't huge at first. We just started off with a few 100 likes here and there, and in three months, those few hundred turned into 1,000. By April 2014, we were up to 10,000 likes, and that's when different newspapers started getting in touch to ask if they could use some of the videos," the team said.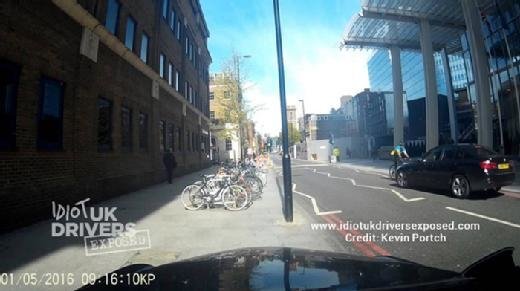 "They included links back to the Facebook page, which brought more traffic to the page. In August 2015, we hit 100,000 likes."
Over time, the page has evolved into a hub where fans come to discuss the videos being shared, and are now invited to share their own footage too. As a result, the page now picks up around 10,000 new Facebook likes a week, while the clips are seen by an average of 10.2 million viewers.
"We don't look at every video that comes in because we simply don't have the time, but on a daily basis we get about 30 or 40 submissions," they said.
From exponential to economic growth
In July 2015, a London-based media firm offered to acquire the Facebook page for around £14,000. The bid was turned down, but it prompted the Idiot UK Drivers Exposed team to think about the economic growth potential of the site.
"We realised then there was something in this, and there could be some business opportunities in it," they said.
This led to them enlisting the help of Newcastle-based web development company Union Room to create and host a standalone website for the venture and its video content.
The site went live in December 2015, but the multi-tenanted nature of the hosting platform used to stand up Idiot UK Drivers Exposed started to cause problems for the other organisations relying on the infrastructure.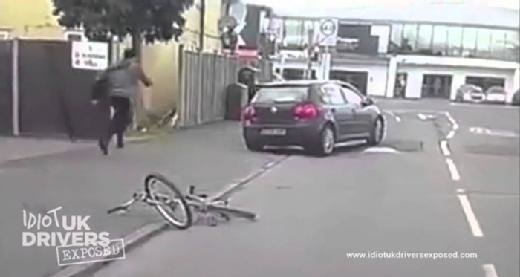 "They had a number of high-profile clients on their servers as well, and everything was fine until around February 2016, when we got a phone call to say the amount of hits we were getting was making their main server fail, and bringing the other websites down," they said.
"They didn't say we had to get off – they were very good about it – but they did advise us to get our own server."
Plans to monetise growing web traffic
At this point, the company set about finding an alternative hosting provider for the site that could cope with its ongoing growth, as well as any sudden spikes caused by its videos getting picked up by the national newspapers and TV shows, such as BBC One panel show Have I Got News For You.
After evaluating a number of hosting packages from various providers, the organisation opted for Brighton-based managed service provider Hyve, based on its offer of access to 24/7 support and 5,000GB bandwidth capacity.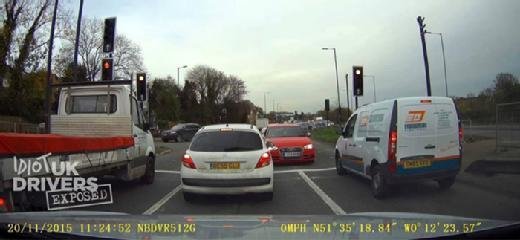 "Before we moved to Hyve, the amount of bandwidth we used went from 75GB in December, to 120GB in January, and then 130GB in February," the team explained.
While the site continues to go from strength to strength in traffic terms, the company is now in the throes of working out how best to monetise the traffic it receives through display advertising, while reinforcing its reputation as a provider of road safety advice and support for drivers.
"The thing about the website is there are safety tips on it, and advice about car maintenance – it is there to help. And we assist the police where we can," they said.
"We're also involved with a charity called Road Respect which does a bit of advertising and helps us out. That's another area we're looking to expand."
Read more about managed hosting and web traffic management
Read more on Managing servers and operating systems