Is a local GDS the answer to local authority transformation? Lessons from the Labour digital review
Labour's digital government review touches on a number of issues, but what's the future of GDS – and could it be scaled to help local authorities?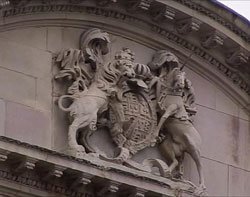 The first insights into what digital reforms the Labour Party may include in its upcoming manifesto have been revealed in its Making Digital Government Work for Everyone report.

Download this free guide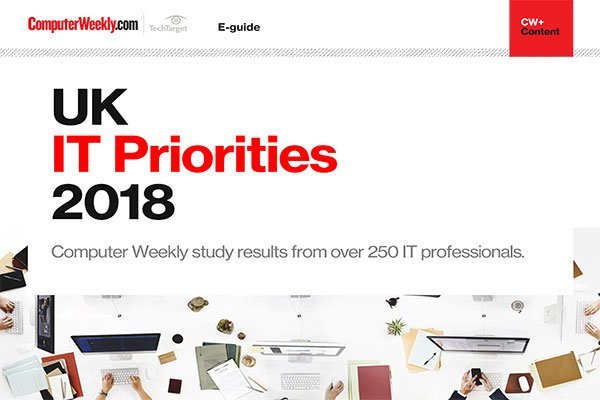 2018 UK IT Priorities survey results
IT organisations in the UK and across Europe are starting to accelerate the move to the cloud. Read more about the key areas in which senior IT managers are planning to invest in over the next 12 months.
The report made 35 recommendations in 122 pages over a wide variety of topics, from open digital architecture to shared data and the skills gap.
The Labour Party said it will use the review to shape its plans for its 2015 general election manifesto.
One area much speculated about in recent months is whether Labour would keep the coalition's Government Digital Service (GDS) – the body tasked with digitally transforming public sector services.
In the early days, Labour was sceptical about the Tory creation but, in light of a Computer Weekly story – which revealed that nearly 60% of GDS employee contracts could expire within 12 months of next year's election – Chi Onwurah, Labour's shadow minister for digital government, cyber security and social enterprise, said Labour would want to build on the work GDS had done and keep staff if they wished to stay.
More enthusiasm from Labour about GDS came in a follow-up speech to the Institute of Government, by the Labour Party's Jon Cruddas MP. He commended GDS, citing examples of how it has improved public services, suggesting Labour would want to keep the organisation.
"Digital makes services simpler," he said, pointing to the 92% user satisfaction rate with the new online Individual Electoral Registration system, and the fact that the Ministry of Justice's online booking system for prison visits sees most people book slots from their smartphones.
The digital government report was not quite as enthusiastic as Cruddas, saying that, while much has been achieved by GDS, it has "yet to take the leap towards a genuine national transformation".
Whitehall focus from GDS
Some critics have described GDS as too oriented toward Whitehall, leaving local authorities to struggle with digital public services. So it was unsurprising that one of the review's 35 recommendations was to give GDS the remit to work with local government.
"In short, the fantastic delivery machine was not focused on the best possible targets," said the report. "It has barely touched on local government or the NHS."
And Cruddas agreed: "If Labour wins in 2015, we will introduce the biggest devolution of power to our cities and county regions in 100 years," he said.
He reiterated Labour's intentions to put front-line civil servants and people who use public services in control of the technology. "Let them work together to decide what improvements to make, and how best to use their resources."
Local GDS for local authorities?
The report ponders the idea of a local GDS to replicate Whitehall's success on a national level, but it said a future government should be "extremely careful" about the term "local GDS".
Camden Council's CIO, John Jackson, told Computer Weekly GDS emerged from a particular set of issues in Whitehall that needed to be fundamentally re-worked.
But from a local government perspective, he said: "We need a flexible architecture that is open and enables sharing of data and that has standardised components.
"Local government is diverse, there's a lot of legacy investment in there and we don't have enough money to change everything."
Jackson said a tiered architecture which maximised legacy systems and allowed business process change would be the blueprint to start on a transformation programme.
"When you scale that out and think about this, local government becomes a cloud," he said.
"If local authorities are all developing apps and systems following the architectural blueprint, suddenly – if it's developed in that way – you can just plug in components as part of a bigger cloud.
"If developments are open source and sharable, local authorities can suck them in and use them."
Leeds City Council CIO Dylan Roberts is also pushing for the idea of sharing more capabilities in local government to create a platform.
Read more about local government:
The role of common standards
Leeds, Yorkshire and Humber are looking to share capabilities and create a single, shared platform for commodity services. An underlying platform-based approach would allow councils to share the necessary everyday IT they need to function, which could then be optimised with bespoke services and products on top.
Speaking at an event a couple of weeks ago, Surrey County Council chief digital officer (CDO) Lucie Glenday called the topic of a local GDS a "hot potato", but also talked about the need for a set of common standards to develop digital innovations.
"There's a lot of willing out there and a lot of acknowledgement that something needs to be done," said Glenday, who used to be the head of business transformation at GDS. "Just enabling a forum and the ability to sign up to some form of standards would get us an awfully long way."
Surrey has joined up with another six councils in the south-east – a collaboration named South East 7 (SE7).
"Surrey has taken over the digital role for those councils," said Glenday, noting products can be white-labelled and shared with other councils if common standards are adhered to.
"It's not just local authorities – you've got districts, boroughs and public health, you've got all of the local public service providers – and there's a conversation that has to happen around common standards and making sure we have them in place."
Hampshire Hub and collaboration
Meanwhile, another joined-up approach to local government is the local information system called Hampshire Hub.
Hampshire Hub is a collaboration between public sector organisations in and around Hampshire and the Isle of Wight. It aims to develop smarter and more open ways of sharing data and insights. Its main principle is to be open by default to help neighbouring councils to share content and data through the hub.
Mark Braggins, business development manager at Hampshire County Council, said the main thing councils need to do is communicate with each other to find these common grounds and mutual interest.
"And being prepared to just share code back into the mix," he said, noting there's already a movement of people who are willing to share and collaborate.
"But we definitely should include open data in the mix as much as possible."
But for this local-government-as-platform to take off nationwide, there needs to be substantial cultural change in a sector that is traditionally very hierarchical. Do local councils need a local GDS? If there's strong leadership and talent ready and waiting to share and innovate, perhaps it's just about using the skills available and getting organised.
Jackson called the whole sharing movement a "super tanker" where the behavioural change will take time. But he said he sees signs of it coming to a turning point.
"I think the key with this, we are all in different places, but the whole ethos – if we can open source a lot of this – is sharing for the common good and overall good, rather than, 'It's me and I've done all the work,'" he said.
"All of these things are moving us towards a tipping point, which is very exciting.
"What we have to do as well is combine the brilliance and innovation of the digital people with the people in the suits that can make it scalable."
Read more on IT for government and public sector