Number of women entering IT continues to decline, says BCS report
BCS report paints gloomy picture of IT industry's ongoing gender imbalance issue
Only 6.5% of computing and ICT A-level students are female, according to figures from BCS, the Chartered Institute for IT.
But its Women in IT Scorecard also found that despite their low numbers, the girls that are studying computing and ICT at A-level are outperforming the boys.

Download this free guide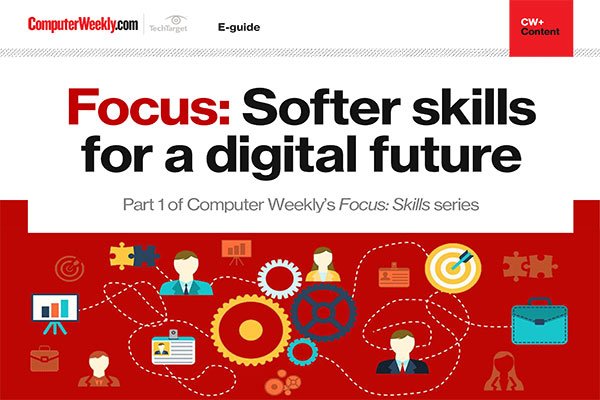 Why softer skills are essential for the workforce of the future
Explore the different types of skills that are needed for technology roles, as well as the increasing importance of soft skills, creativity and diverse thought in developing the technology teams of the future.
By submitting your personal information, you agree that TechTarget and its partners may contact you regarding relevant content, products and special offers.
You also agree that your personal information may be transferred and processed in the United States, and that you have read and agree to the Terms of Use and the Privacy Policy.
The Scorecard examined participation rates and trends by gender from secondary education through to the IT workforce.
It showed that in 2013, less than one in six (16%) of the UK's 1.13 million IT specialists were female.
Gillian Arnold, chair of BCSWomen, said: "The continuing decline in women entering the IT profession is a real threat for the UK and an issue that clearly we need to address. This report helps to identify the areas where we need to focus our energy."
She added: "While there are some good indications in the findings that suggest there is progress is some areas – for example, an increase in the number of women working in IT part-time – it is still not enough. We need to work together, as individuals, educators and businesses, to tackle the issue. We know girls and women are good at computing and we need to translate that ability into action, and inspire them to see IT as a career option that offers them great opportunities."
Karen Price, CEO of e-skills UK, said: "Women have a significant contribution to make to the IT sector and it is vital for the economy that we ensure they have the opportunity. Employers care deeply about the gender imbalance and are committed to taking action to improve it.
"This joint report provides the evidence that we need to face the problem head-on, and to develop hard-hitting and effective interventions to solve it."
The report also investigated gender imbalance across all EU countries, and found that the level of female representation in IT posts in the UK is slightly below the norm.
The Scorecard also found that the proportion of self-employed female IT specialists doubled over the past decade, and that 18% of females working as IT specialists were employed on a part-time basis in 2013 – a figure well below that for other occupations.
Also, the average gross weekly pay of £640 for female IT specialists was found to be 16% (£120) less than for men in the same roles.
Read more on IT technical skills