Caravan Club moves to cloud to support growth plan
The Caravan Club is in the process of moving to a private cloud after outsourcing parts of its IT to T-Systems to support growth plans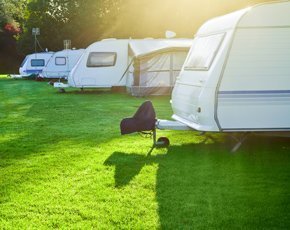 The Caravan Club is in the process of moving to a private cloud after outsourcing parts of its IT to T-Systems to support ambitious plans to broaden its business into new areas of the travel and leisure industry.

Download this free guide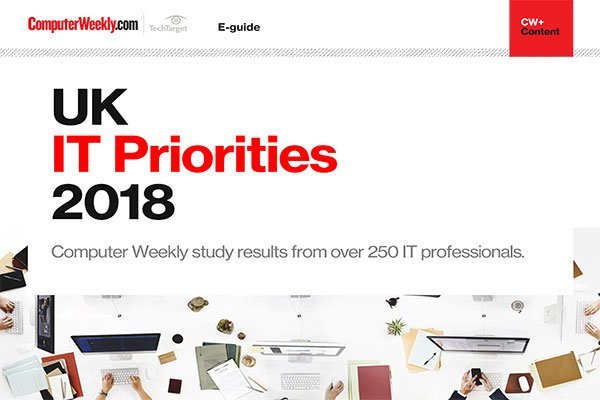 UK IT Priorities 2018 survey results
Download this e-guide to discover the results of our 2018 UK IT Priorities survey, where IT leaders shared with us what they are going to be investing in over the coming 12 months.
By submitting your personal information, you agree that TechTarget and its partners may contact you regarding relevant content, products and special offers.
You also agree that your personal information may be transferred and processed in the United States, and that you have read and agree to the Terms of Use and the Privacy Policy.
The club, which has 360,000 members – totalling about one million people including families – has leisure sites across the UK and offers insurance and other travel services.
The organisation currently runs its IT from a single room in its office and a small space in a warehouse. But it is moving to dedicated servers in T-Systems' datacentres.
"Everything was run from that room and a few servers in a warehouse, and all IT was in-house," said Caravan Club IT head Simon Hill.
The club has 39 permanent IT staff and uses about 20 contractors. It has 1,500 staff using IT in sites across the country.
Shopping for hosted services
The project started when the lease on the warehouse ran out and Hill faced fitting all the servers into a single room. This challenge, coupled with The Caravan Club's plan to expand into more areas of the travel and leisure sector, drove Hill to look at the outsourcing opportunities.
"The leadership wanted to become more agile and get into new markets. I needed to support this, but we did not have the resources needed to go to the next level," he said.
Read more about T-Systems
Because of limited space and expected business expansion, Hill went to market to see what hosted services were available. "All we could see was technology as a constraint, so we looked at various hosting and as-a-service offerings," said Hill.
During its 15-month search for a suitable supplier, The Caravan Club looked at large tier one suppliers as well as niche players. It narrowed a large field down to four, and then two, before choosing T-Systems.
Hill said the large enterprise class services combined with the small to medium-sized enterprise (SME) focus of T-Systems was attractive. The Caravan Club is now migrating to a private cloud hosted by the supplier. It will begin moving in May, and expects to complete the process by September. Then everything apart from a rack supporting telephony and the odd server will be run in the T-Systems datacentre.
Cloud benefits
The benefits, according to Hill, include a level of disaster recovery provision that would normally be impossible for a company of its size. Hill, who has worked for Accenture and the Met Police, said: "We are getting a tier one service on an SME contract."
Although reducing costs was not the aim of the project, The Caravan Club has made savings on hardware. In 2009, when the company moved to SAP it acquired lots of servers, which were coming up for refresh. The cost of the project to move to T-Systems was about 20% less than the cost of the IT refresh would have been.
Hill said there are no IT job cuts following the outsourcing, but staff who previously supported the IT at the back end can work on the customer-facing operation, such as ensuring "SAP and other applications are working for the customer".
He said the company also plans to become "more digital".
But perhaps the biggest advantage is the ability for The Caravan Club to deploy its limited IT resources to projects that will generate more business rather than just keeping IT running.
Read more on Data centre networking