Government will spend a further £100m with small businesses
Government to spend a further £100m on IT services and technology from SMEs through the CloudStore and digital services framework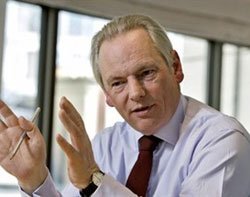 The government has committed to spending a further £100m on IT services and technology from small businesses through the CloudStore and digital services framework.

Download this free guide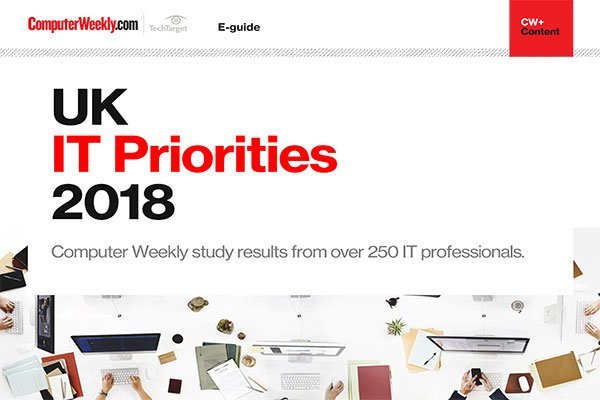 UK IT Priorities 2018 survey results
Download this e-guide to discover the results of our 2018 UK IT Priorities survey, where IT leaders shared with us what they are going to be investing in over the coming 12 months.
By submitting your personal information, you agree that TechTarget and its partners may contact you regarding relevant content, products and special offers.
You also agree that your personal information may be transferred and processed in the United States, and that you have read and agree to the Terms of Use and the Privacy Policy.
Cabinet minister Francis Maude made the announcement at today's Sprint 14 conference in London. He said that at the time of the last general election central government procured only 6% from small and medium-sized enterprises (SMEs) – now the government spends over 10% with SMEs directly and a further 9% indirectly.
The government plans to spend a further £100m with SMEs between now and the next general election in May 2015.
"We know the best technology and digital ideas often come from small businesses, but too often in the past they were excluded from government work," said Maude.
"In the civil service there was a sense that if you hired a big multinational, which everyone knew the name of, you'd never be fired. We weren't just missing out on innovation, we were paying top dollar for yesterday's technology."
One example he used to demonstrate the potential of small businesses was for retendering a hosting contract. Maude said the big supplier bid £4m, while a UK-based small business bid £60,000. "We saved taxpayers a whopping 98.5%."
The right technology from innovative suppliers, large or small
Last week, the government published rules to reduce the dominance of a small number of IT suppliers offering inflexible contracts. Maude said he would be "unashamedly militant about enforcing" these rules.
We know the best technology and digital ideas often come from small businesses, but too often in the past they were excluded from government work

Francis Maude, Cabinet Office
The public sector has spent £78m through the G-Cloud CloudStore framework, with 53% of that amount going to SMEs, while central government puts two-thirds of its IT purchases through SMEs.
Maude said if as much money was spent through CloudStore every month as was spent in the month of November last year, the annual spend would reach £120m.
"The whole point is for Whitehall to look beyond the oligopoly IT suppliers, the legacy technology giants. We want the right technology at the right price for taxpayers, whether that's from an innovative big supplier which gets the new ways of working with us, or a startup," he said.
During the Sprint 14 event, five new transformational government services were also demonstrated to the audience.
These were some of the 25 high-volume exemplar services that Government Digital Service is currently transforming into digital services. They included registering to vote (Cabinet Office), applying for a visa (Home Office), PAYE for employees (HM Revenue & Customs), view your driving record (Department for Transport), and prison visits (Ministry of Justice).
The government also used the Sprint 14 event to announce a set of preferred open standards which it hopes will be used for documents across government.
Read more on IT for government and public sector