CIO Interview, David Southern, CIO WWF UK
UK CIO of the World Wildlife Fund for Nature (WWF), David Southern, describes a technology refresh at its Woking HQ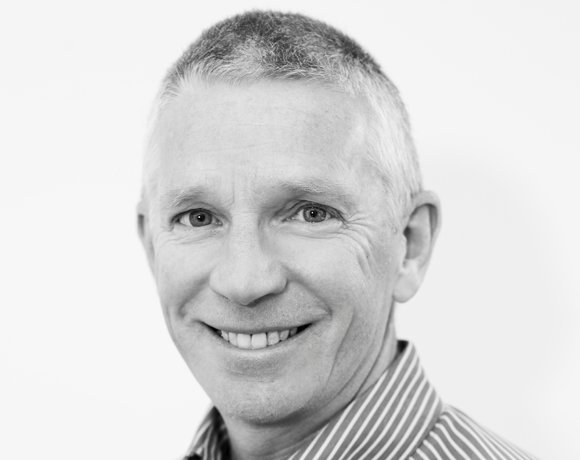 CIO of the World Wildlife Fund for Nature (WWF) in the UK, David Southern, has just overseen a substantial technology refresh of its green headquarters in Woking – the Living Planet Centre.

Download this free guide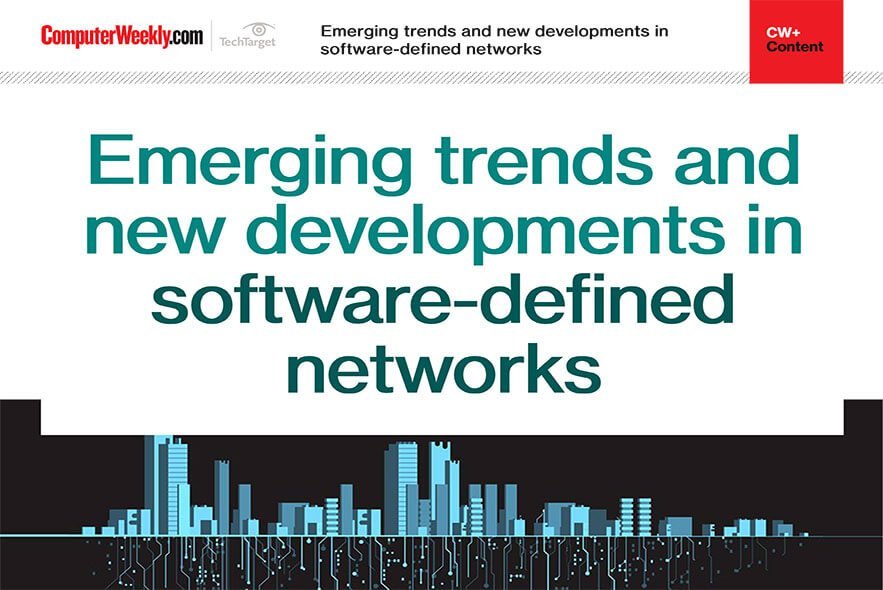 How to implement an effective software-defined networking training strategy
In this e-guide we sit down with CIMI's Tom Knolle to explore some of the emerging SDN service models and how adopting SDN can help to monetise the enterprise network and improve business outcomes.
Over the past 12 months, the IT team at WWF, overseen by Southern, has delivered an intensive programme of 34 IT projects, starting with a Windows 7 upgrade and ending with moving headquarters and an extensive change to many of the organisation's technology systems.
Living Planet Centre
Five years ago the WWF realised it needed to move offices, as it was no longer the sustainable and environmentally friendly building needed for a charity that promotes conservationism. The organisation chose to relocate to Woking, as the area's local authority had been recognised for its environmental efforts, and it had easy transport links into London. The Rufford Foundation, a charity that makes grants to conservation projects, donated a sum to allow the WWF to build a sustainable office on a podium above the public car park in the centre of Woking.
One of the issues the WWF was eager to address was its carbon footprint. Along with ground cooling systems, photo voltaic cells on the roof and harvesting water with large gutters, the new building uses smart meters and audio visual screens to demonstrate its green credentials.
Digital first
Southern says WWF has embedded a "digital first" approach to its strategy. With a new, green building, IT had to refresh the company's technology, which had come to the end of its life as they left the old premises.
One worry for Southern during the transition was that he did not want staff to turn up to the new offices on October 14 for an "IT culture shock" with all the new technology.
WWF had implemented a new telephone system, applications deployment system, and provided a new laptop for every employee. Their old headquarters, 12 miles away in Godalming, did not have the infrastructure to roll out a bring your own device (BYOD) policy, so new infrastructure had to be introduced for this.
Southern had wanted to introduce the technology slowly before the organisation moved into its new offices, but the new green server environment was not ready in time to migrate all the corporate applications in advance. He had asked for eight weeks to complete the migration, but the new server room - which uses air from the ground via ducts to cool and the heat produced from the servers is recycled to maintain the temperature of the building – was not ready until ten days before the move.
"That really compressed our time frame," he says.
But within an hour of the staff moving in, Southern had everyone connected, up and running on all the corporate systems.
Swift cultural change
Southern was pleasantly surprised at how the WWF's 310 employees at the new HQ took to the technology. "We've taken away people's desktop phones and given them a software solution, but people have really enjoyed adapting to that."
The organisation had run down the IT estate in the old offices to a point at which it proved good value to give everyone the same model of laptop as part of the technical refresh - which allowed another big change with the introduction of hotdesking.
Employees at WWF no longer have designated desks, but each has a "smart box", which is where their belongings are stored and locked away at the end of the day, along with their laptops. At the beginning of a new day, staff collect their smart box, choose where to work and log onto the system to let the rest of the office know where they are – at their desk, away at a meeting or on the phone.
Southern believes the dramatic change in working styles and technology has changed the way the organisation works.
"We see there's been an upturn in productivity because people can get together, be connected anywhere, use informal and formal meeting rooms and private spaces," he says. "The shape of the building has really helped us move into a different way of working."
Cisco connectivity
Southern used Cisco's connected wireless technology, including the AnyConnect VPN client, which he says has been excellent. He also chose Dimension Data to implement a borderless network project, which allows staff to be connected anywhere and still have access to corporate data.
Most of the technology – including video conferencing and Cisco's Jabber phone system and collaboration tool – was new to employees. For an IT team of 11 people – who also support all the WWF's operations in the UK, including offices in Scotland and Wales – having a seamless transition to the new technology was a considerable task.
In 2014, Southern wants to host a digital adoption day for staff who want to be shown how to get the most out of the IT systems. A drop-in clinic will cover technology, including how to use the laptops and Jabber software, as well as how to get connected to the BYOD network.
BYOD opportunity
"One of my philosophies is IT departments should not be all about managing servers and hardware, but about enabling the business to meet its objectives through effective use of ICT tools – be those tools we provide as a core function, or the tools they bring in from the consumer side of ICT."
Southern says it is important to recognise and understand the consumerisation of IT, instead of building walls between the business and these new technologies.
"We've still got a lot to do," says Southern. "We want the second phase of the Jabber software to put on smartphones and get people connected on their own devices. We also want to go a little bit further with the smart energy measuring as well."
The organisation is a Microsoft house, it currently runs Outlook, SQL databases and the Office suite, but Southern is planning to look at Office 365 for use in the future.
"We've been focused for two years on the fantastic new technical refresh for the organisation to move into the HQ, so the focus for the next few years will be on the application layers."
Southern says he will develop a cloud strategy in the next six months. The organisation already has some core applications in the cloud, with email moved to a private cloud provider to liberate internal resources. It has also implemented a cloud-hosted e-recruitment system and will continue to look at other applications.
"With cloud, we don't have the headache of IT disaster recovery, hardware upgrades, storage capacity planning," he says. "All those sort of aspects are at arm's length."
Working with startups
As well as big IT suppliers, Southern also works with smaller organisations to deploy IT infrastructure.
Southern is very conscious that people who donate to WWF do not expect that money to be used spent on top-of-the-range IT equipment. "And I'm conscious I must ensure we get the best value we can, for anything we buy and the goods and services we get, and that we use and adopt the technologies we've purchased and use to their full potential."
But he finds smaller companies and startups more agile and flexible to work with. Southern says he finds they are also more willing to go the extra mile and put more hours in, because they buy into the work of the organisation.
"The panda, the brand is everything. People recognise it and people want to come and work with us."
Information currency
As well as changing the everyday working of the office, the Living Planet Centre houses a lot of technical infrastructure, such as audio visual systems for information about the building's environmental performance. The screens were implemented to reduce paper output, but they can also project information from WWF projects, as well as conveying information to staff such as local transport news.
Southern says information is the "currency which flows through the organisation", meaning it is the way WWF shows its donors, partners and staff working in the field what is happening.
"We are knowledge workers," he says.
The organisation does not currently use big data. Southern says that, while the organisation has the tools to analyse information, it is difficult to roll them out to the 90 countries across the world where WWF works.
Connectivity in the field
Southern worries that the organisation needs connectivity where field staff work.
"We work in many places where there's an impoverished infrastructure, where people have little or no access to internet connectivity or reliable connectivity," he says. "One of the things I wrestle with is how can we connect better to those end points where we do our work, back to a HQ like ours which is well provisioned and up to speed with technology, and bridge that gap."
Making sure the organisation is effective and efficient is very important, and data is key to this. Southern says if they can improve the speed at which payments to projects in the field get delivered then that would be a great achievement. Or even making sure that information of success stories in the field come back to donors quicker. Southern wants to find out how he can get information about WWF conservation projects back to the donors in real time.
He says it is difficult when dealing with infrastructures in places such as central Africa or south-east Asia, which may not have the hardware or even reliable electricity supplies or adequate cooling for IT equipment.
"From a WWF point of view that's the big challenge," he says.
But using the infrastructures in those countries remains essential. While some areas in Africa and Asia have little standard IT infrastructure, they do have mobile networks which have replace the necessity of physical cabling and wires.
"We need to make sure how we develop our information deployment applications and embrace those infrastructures available to us," says Southern.
Read more on Wireless networking