Smart metering project hits delay
Government's £11.7bn plan to have smart energy meters in every UK home postponed for suppliers to create the communications network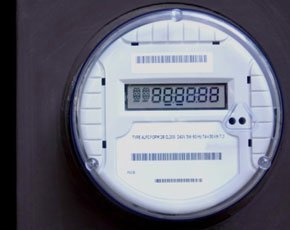 The government's £11.7bn plan to have smart energy meters in every household in the UK has been put back a year to give suppliers more time to create the communications network that will underpin it.

Download this free guide


How to implement an effective software-defined networking training strategy
In this e-guide we sit down with CIMI's Tom Knolle to explore some of the emerging SDN service models and how adopting SDN can help to monetise the enterprise network and improve business outcomes.
According to Department of Energy and Climate Change (DECC) the target for the introduction of smart meters in homes by the summer of 2014, has been put back to the autumn of 2015. The project, originally planned to be complete in 2019, will now go live in 2020.
Energy and climate change minister Baroness Verma said the coalition is committed to the project.
"I welcome the progress that some energy suppliers have already made in installing smart meters in homes and businesses across Great Britain and want to see that continue," she said. "Industry has told us that they expect to roll out in excess of 2 million compliant smart meters to customers over the next two years."
"I have listened to industry and consumers representatives and recognise the enormous challenges involved in delivering the roll-out of smart meters, which includes visits to around 30 million homes and small businesses and installing over 50 million smart meters over the next seven years. I want to ensure that consumers have a good experience of smart metering from day one.
"That's why we are allowing additional time for the energy suppliers to complete the roll-out, so industry has the time to get it right for consumers."
As recently as April this year the government was preparing to award billions of pounds' worth of IT contracts as part of the plan.
Read more about smart metering
With a planned 53 million smart meters installed in homes and businesses across the UK, the GB Smart Meter Implementation Plan (SMIP) aims to allow gas and electricity consumption to be monitored to provide information that will help consumers and businesses use energy more efficiently. This promises to lower bills, reduce the UK's carbon footprint and help energy firms to provision better and prevent shortages.
The ambitious project has been questioned by the Public Accounts Committee (PAC).
Margaret Hodge MP, chair of the Committee of Public Accounts, last year said: "The idea of smart electricity and gas meters is a good one, but the programme to install 53 million of them in all homes and small businesses in the country by 2019, at an estimated cost of £11.7 billion, is both challenging and subject to significant uncertainty."
And a lack of understanding among the taxpayers that are footing the bill will also heap pressure on the project. According to YouGov research, commissioned by mobile operator O2, 63% of the 3,000 consumers questioned did not know what a smart meter is.

The smart metering project will mean millions of intelligent energy meters in homes and businesses will collect information on usage and send all the data to a central hub that will process it and forward it to the energy suppliers. The SMIP requires major IT investments, with a need for smart meters, smart communicating sensors, modules, advanced communications networks, as well as technologies to secure data.

First a company set up that will form a hub that will manage the data that smart meters send and receive, which will require services from IT and communication suppliers.
"Communication of data to and from smart meters in the domestic sector will be managed centrally by a new, GB-wide function covering both the electricity and gas sectors," said the DECC. The government department has already begun procurement for the new function, known as the central data and communications company (DCC).
It also called on IT suppliers to build the data and communications infrastructure that will enable data to be sent between smart meters in homes and businesses and the DCC. The deal could be worth up to £4.5bn.
Robert Morgan, director at outsourcing consultancy Burnt Oak Partners, said the delay is no surprise. "The communications network is pivotal to the programme so they need to get it right."
He said the delay will inevitable add to the cost and taxpayers will have to foot the bill.
"The suppliers are unlikely to pay that," Morgan said.
Read more on Telecoms networks and broadband communications