NHS Blackpool trust prescribes tablets to save time and improve patient care
NHS Blackpool has given 400 clinicians tablet computers using secure network access from Vodafone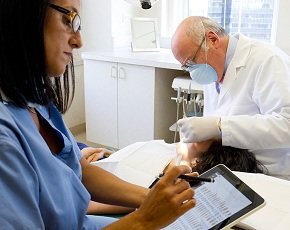 NHS Blackpool has given 400 clinicians tablet computers using secure network access from Vodafone.
Community services staff at Blackpool Teaching Hospitals NHS Foundation Trust have been given the tablets following a pilot which revealed staff could save up to an hour a day in reduced travel and administration using the devices. The study showed patient care could also be improved.

Download this free guide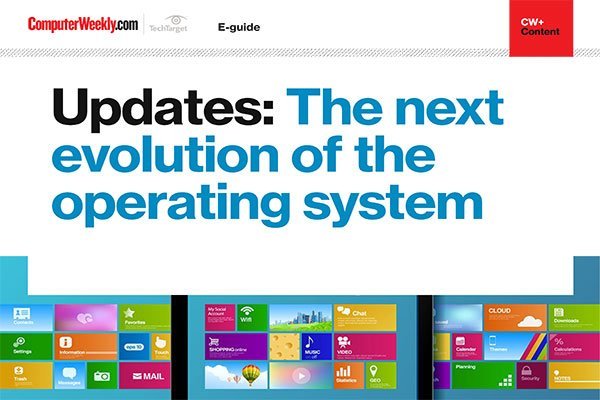 Software Updates: Our latest e-guide is available for your device. Download now?
See how operating systems are evolving with the help of continuous updates and learn about how the Spectre and Meltdown microprocessor flaws have led to improved, more secure processors being released and how Microsoft is evolving its Windows desktop operating system.
By submitting your personal information, you agree that TechTarget and its partners may contact you regarding relevant content, products and special offers.
You also agree that your personal information may be transferred and processed in the United States, and that you have read and agree to the Terms of Use and the Privacy Policy.
The trust, which cares for over 150,000 patients, plans to extend the initiative to all 900 community-based clinicians across Blackpool and North Lancashire.
Staff currently take paper case notes and documents to and from appointments and return to the office to collect, drop off and complete paperwork. This takes up clinician's time that could be spent with patients.
Feedback from the trial highlighted how important it is for staff to have access to various sources of information – such as to online web resources and clinical knowledge summaries – when making decisions at the point of care.
Staff who took part in the pilot trial said access to data could ultimately help to prevent hospital admissions.
Staff use the devices and Vodafone secure access software to connect to information, such as online web resources and clinical knowledge summaries, which can prevent an admission into hospital.
Providing mobile access to patient data meant security was essential. Paul Morris, assistant head of informatics and performance at the NHS trust said: "The key is to ensure the security measures protect the device and data without making it difficult for clinicians to use.
"The security we have in place is also simple and cost-effective for us to manage, as much of the day-to-day management of the service is being handled by Vodafone's team of experts."
Paul Morris continues: "Based on the success of the trial, we're confident that the partnership with Vodafone and the move to making best use of technology will see us become more agile, efficient and improve levels of patient care for the people of Blackpool."
Blackpool is using Vodafone's Secure Device Manager (VSDM) for its on-device security software and device management.
Keeping patients out of hospital brings cost savings and welfare benefits. A department of health campaign known as 3 million lives attempts to improve the lives of three million people through the use of telehealth and telecare. For example, it could keep people in the comfort of their own home rather than having to travel to hospital and possibly stay overnight for tests.

This offers the NHS major savings. A government report said the use of telehealth can deliver: a 15% reduction in accident and emergency visits; a 20% reduction in emergency admissions; a 14% reduction in elective admissions; ands a 14% reduction in bed days.
Read more on Tablet computers