Gartner: CIOs not cut out for the board
CEOs view CIOs as itinerant technology specialists rather than leadership material, research from Gartner shows.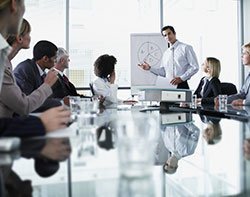 Company bosses view CIOs as itinerant technology specialists, rather than candidates for the board room, a study by Gartner reveals.
Most CEOs believe CIOs lack what it takes to move on to business roles according to Gartner's survey of 220 CEOs world-wide.
The findings will put pressure on CIOs to re-think their roles, to build credibility with business leaders and influence business strategy.
The survey shows that CEOs do not regard CIOs as key contributors to innovation or board level strategy.
Most view CIOs as technical specialists who are more likely to move to another CIO role, than a business role.
But Gartner warns, the CIOs lack of credibility with the CEO, is likely to damage businesses at a time when digital technology is key business differentiator.

Download this free guide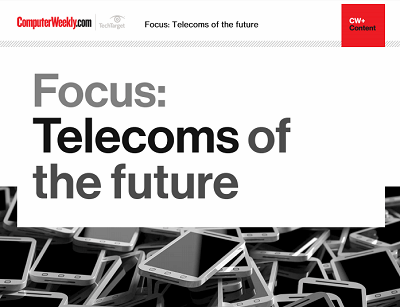 The challenge of being in telecoms
Computer Weekly catches up with Vodafone's UK chief technology officer for an in-depth look at how one of the world's largest mobile telecommunications service providers is evolving its business to cope with the ever growing challenges in telecoms.
By submitting your personal information, you agree that TechTarget and its partners may contact you regarding relevant content, products and special offers.
You also agree that your personal information may be transferred and processed in the United States, and that you have read and agree to the Terms of Use and the Privacy Policy.
Exclusive articles from leading Gartner analysts:
Developments such as the internet of things, will have profound implications for businesses, that will need the input of a CIO into company strategy, said Mark Raskino, Gartner VP.
"As soon as devices start reporting their status, it changes the dynamics of an industry," he said. "The money companies make starts to come from services as well as the product."
Without the input of their CIOs into top level strategy, companies risk missing out on digital technology, he argues.
"When I see the results of the survey, I am not surprised that Kodak went out of business. The people with the technology insights were not close to the top," he said. "There are going to be a lot more Kodaks."
Gartner advises CEOs to invest in coaching and mentoring their CIOs, to develop them into more of a business role.
"We found CEOs have a high expectation for what technology will bring to their business, this decade and the next. If they believe that they need good technology leadership," he said.
And CIOs should switch their focus away from technology to focus on the wider information needs of the business, said Raskino.
"CIOs should start focusing on, and talking about information. I don't mean talking about big data and analytics because those are tools. I am talking about understanding the information set of the firm," he said.
Gartner found that few CEOs had a clear idea of why CIOs reported to the board, or the CFO, in their organisations.
"If there was active consideration of this question, it would lead to a lot of other relevant questions being asked," he said.
Read more on Internet infrastructure