UK broadband aspirations too low, says former BT CTO
The UK must invest £15bn in broadband if it is to avoid being frozen out of the next industrial revolution, according to former BT chief technology officer Peter Cochrane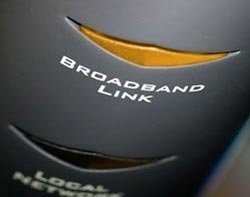 The UK must invest £15bn in broadband if it is to avoid being frozen out of the next industrial revolution, according to former BT chief technology officer Peter Cochrane.

Download this free guide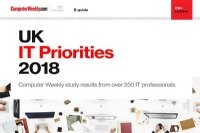 2018 UK IT Priorities survey results
IT organisations in the UK and across Europe are starting to accelerate the move to the cloud. Read more about the key areas in which senior IT managers are planning to invest in over the next 12 months.
The government's broadband plans are not well funded or ambitious enough, he told a House of Lords inquiry into the national broadband strategy.
The government is aiming to achieve broadband with download speeds of 24Mbps for 90% of UK's households by 2105, with the remainder receiving a minimum of 2Mbps.
But Cochrane said UK aspirations are too low. "20Mb is not superfast – it's super slow. It's a candle, while the rest of the world is using the light bulb," he said.
Paris and Moscow are planning to install fibre cables directly into millions of homes to deliver speeds of 100-1,000Mbps, according to the Guardian.
Cochrane said the £2.5bn allocated to rural services is not enough because industry estimates put the cost of bringing fibre to every household in the UK at up to £15bn.
20Mb is not superfast – it's super slow. It's a candle, while the rest of the world is using the light bulb

Peter Cochrane, former BT CTO
"True high-speed, unlimited access to the social, economic and democratic benefits the internet brings is a fundamental human right," he told the Lords communication committee, whose members include the broadcaster Lord Bragg.
"In terms of broadband, the UK is at the back of the pack. We're beat by almost every other European country, and Asia leaves us for dust," he told the Lords communication committee.
"The great decline in our relative global position has saddened me over the years, and we need to invest at least £15bn to redress this now," he said.
The UK ranks 15th in the global league of countries with the fastest advertised speeds, published by the OECD in September 2011.
The UK has one of Europe's lowest levels of fibre cables to the home, which is considered essential for speeds of more than 100Mbps.
Fibre reaches just 250,000 homes in the UK, compared with 6.3 million homes in France, according to data from the Fibre to the Home (FTTH) Council Europe.
The UK government has allocated £530m in this parliament and a further £300m after 2015 for local councils to take broadband to rural areas, plus £100m for high-speed fixed and mobile internet in 10 cities, including London, Belfast, Edinburgh and Cardiff.
BT has committed to match the £830m government funding, and councils will be asked to do the same, which could bring total UK investment in rural broadband to £2.5bn.
Read more on IT for telecoms and internet organisations