Smart energy meter project IT raises Public Accounts Committee concerns
Margaret Hodge, Public Accounts Committee chair, warns of the risk of failure associated with the IT supporting the GB Smart Metering Implementation Programme (SMIP).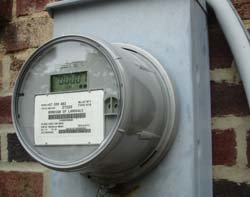 A government committee has warned of the risk of failure associated with the IT that will support the GB Smart Metering Implementation Programme (SMIP).

Download this free guide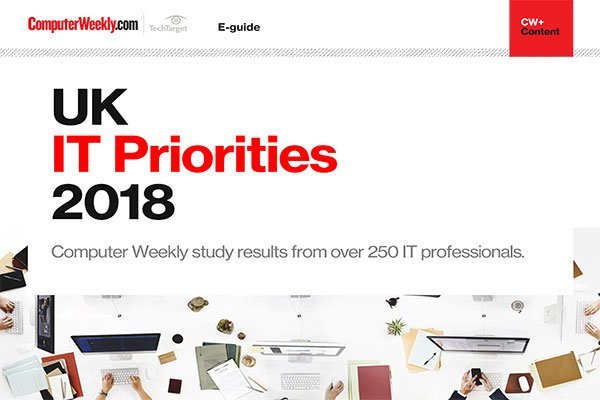 UK IT Priorities 2018 survey results
Download this e-guide to discover the results of our 2018 UK IT Priorities survey, where IT leaders shared with us what they are going to be investing in over the coming 12 months.
By submitting your personal information, you agree that TechTarget and its partners may contact you regarding relevant content, products and special offers.
You also agree that your personal information may be transferred and processed in the United States, and that you have read and agree to the Terms of Use and the Privacy Policy.
The report from the Public Accounts Committee (PAC) says the plan to have 53 million smart meters installed in homes and businesses is good but that its success is dependent on overcoming challenges, including major IT implementations.
"The idea of smart electricity and gas meters is a good one, but the programme to install 53 million of them in all homes and small businesses in the country by 2019, at an estimated cost of £11.7 billion, is both challenging and subject to significant uncertainty," said Margaret Hodge MP, chair of the Committee of Public Accounts.
The report said the Department of Energy and Climate Change (DECC) must address uncertainties by conducting proper trials to identify and manage the risks associated with an IT project involving such a substantial amount of money which is financed by individuals as consumers.
"There are obvious risks in implementing such a large IT project which cannot be ignored. They include the practical difficulties of procuring and installing the data communications service and the security of the information held. The department must take on board the lessons learned from other large government IT projects to make sure that the system can support smart grids and that extra costs are not passed on to consumers."
In May DECC put out a notice out to IT suppliers, informing them to be ready to bid for work in its plan to introduce smart meters to UK homes, businesses and public sector organisations. A new company will be set up to manage the data that smart meters send and receive. The central data and communications company (DCC), as it is known, will require services from IT and communication service providers.
The government department will begin procurement before the customer company is established. "In advance of the appointment of the DCC, it is intended that DECC would initiate the process for procurement of the data and communication services that will be contracted to DCC," said the DECC notice.
The PAC also said there are doubts about how much the project will benefit consumers. "Consumers will benefit from smart meters only if they understand the opportunity to reduce their energy bills and change their behaviour. So far the evidence on whether they will do so has been inconclusive. Otherwise, the only people who will benefit are the energy suppliers," said Margaret Hodge.
"Consumers will have to pay suppliers for the costs of installing and operating smart meters through their energy bills and no transparent mechanism presently exists for ensuring savings to the supplier are passed on. The track record of energy companies to date does not inspire confidence that this will happen," added Hodge.
A survey of 1,000 people completed last year revealed how fears of initial price rises and a lack of evidence on future savings could de-stabilise government plans to reduce energy consumption through smart metering.
The survey – carried out by the Economist Intelligence unit – revealed antipathy towards the government's plans to roll out smart meters to 30 million homes by 2020. Consumers are more concerned about the financial costs of using smart meters than the environmental costs of inefficient energy use.
Read more on IT suppliers