IaaS cloud computing is a hot trend in the Indian SMB space — AMI
IaaS cloud computing is the hot trend to watch out for in the Indian SMB space, says AMI Partners. Find out why IaaS cloud computing clicks.
IaaS cloud computing is the new kid in the Indian market; but is off the block quick and is making rapid inroads into the SMB space, according to the latest report by AMI Partners.

Download this free guide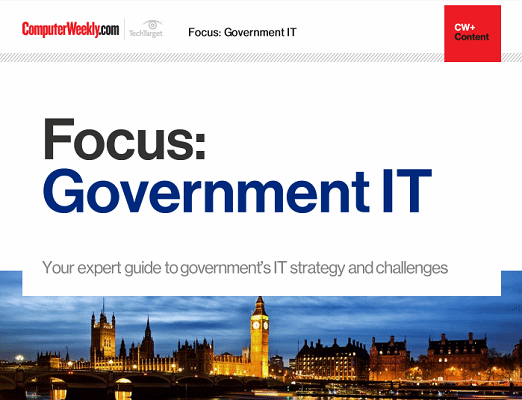 Government IT in post-Brexit Britain
Get an expert look at the government's ideas for a prosperous post-Brexit Britain as well as its ambitious 5G strategy. Features an interview with Sarah Wilkinson, chief data, digital and technology officer at the Home Office.
By submitting your personal information, you agree that TechTarget and its partners may contact you regarding relevant content, products and special offers.
You also agree that your personal information may be transferred and processed in the United States, and that you have read and agree to the Terms of Use and the Privacy Policy.
AMI mentions that data storage, back-up, and security solutions like virus protection and spam filtering are currently spearheading the adoption of IaaS cloud computing by SMBs in India. Vendors and partners are showing interest in this development and are investing in educating Indian SMBs on the role and usage of IaaS cloud computing, observes AMI.
Rati Ghose, Director - Market Insights, AMI India says, "The benefits of using cloud services will percolate down gradually as the availability of reliable and affordable broadband continues to improve and as service providers continue to feature these services."
AMI lists out numerous drivers behind the adoption of the IaaS cloud computing by SMBs, the top two being user-friendliness and easy maintenance. IaaS cloud allows the IT officials in the SMB firms to concentrate on critical business issues while routine tasks such as backups can be taken care of by the cloud computing vendors.
IaaS cloud computing offers scalability that SMBs need. For instance, the IaaS cloud computing platform can give a ticketing portal the ability to scale up to meet the increased traffic volumes during high season, AMI explains.
AMI's Ghose, however, cautions that SMBs should choose their IaaS cloud computing vendor carefully judging them by their experience, infrastructure, and user-friendly approach. "For instance," says Ghose, "for an online travel portal, the slightest downtime on the website may cause loss of business. For business-critical applications, the service provider needs to have the expertise to resolve the issue in a seamless manner."
Read more on IT governance