Data protection confidence falling as data breaches increase, says ICO
Public confidence in organisations to keep personal data safe continues to decline, despite increased awareness by business of data protection obligations.
Warwick Ashford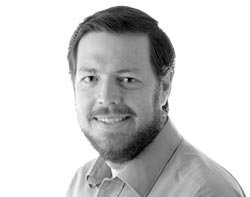 Warwick Ashford is chief reporter at Computer Weekly. He joined the CW team in June 2007 and is focused on IT security, business continuity, IT law and issues relating to regulation, compliance and governance. Before joining CW, he spent four years working in various roles including technology editor for ITWeb, an IT news publisher based in Johannesburg, South Africa. In addition to news and feature writing for ITWeb's print publications, he was involved in liaising with sponsors of specialist news areas on the ITWeb site and developing new sponsorship opportunities. He came to IT journalism after three years as a course developer and technical writer for an IT training organisation and eight years working in radio news as a writer and presenter at the South African Broadcasting Corporation (SABC).
View all articles by Warwick Ashford >>
[email protected] 020 8652 8505 Active Warwick Ashford False True
Public confidence in organisations to keep personal data safe continues to decline, despite increased awareness by business of data protection obligations, says the Information Commissioner's Office (ICO).
According to the ICO, three-quarters of businesses surveyed know they are required by the Data Protection Act to keep personal information secure, up 26% on last year's figure.
But public confidence has fallen with less than half of individuals surveyed saying they believed that organisations process their data in a fair and proper manner.
Concern is particularly high in relation to web-based businesses, the ICO said, with almost three-quarters of individuals saying that online companies are not keeping their details secure.
At the same time, the number of data security breaches in the private sector continues to rise, with 58% more breaches reported to the ICO so far in 2011/12 than in the same period last year.
Information Commissioner Christopher Graham (pictured) said, "Businesses seem to know what they need to do; now they just need to get on with doing it. It's not just the threat of a £500,000 fine that should provide the incentive. Companies need to consider the damage that can be done to a brand's reputation when data is not handled properly. Customers will turn away from brands that let them down," he said.
The ICO's annual tracking survey looks at information rights issues across the board. Other figures released today show that awareness of citizens' rights under the Freedom of Information Act is increasing.
More than nine out of 10 public authorities surveyed are aware that individuals have a right to see information. Despite unprompted awareness of the Act among individuals being higher than ever, at 24%, respondents were sceptical that the information they'd like to see is actually being made public. Just half of those surveyed said they were satisfied that information is readily available and accessible.
Other figures published today show that recognition of the ICO's role as the enforcer of the Data Protection Act is now at 70%. This increase is partly driven by the private sector, the ICO said, with 53% of businesses surveyed saying they have a clear understanding of the ICO's role in this area compared with 20% last year.
Graham said the survey highlights the increasing importance of accountability and transparency, and the public's right to know.
"Almost all public authorities can see the clear benefits of having freedom of information laws. But more needs to be done to make sure that the right information is being made available since only half of citizens surveyed feel they have easy access to the information they want," he said.
MetaKeywords MetaDescription Sensitive Landingpage False
Read more on IT news in your industry sector