VMworld 2011: Oxford University demos VMware-based database as a shared service
The central IT department at Oxford University is beta testing a cloud service, which could pave the way to shared university services.
Cliff Saran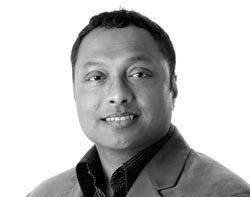 Cliff Saran is the managing editor (technology) on Computer Weekly magazine responsible for commissioning, writing and overseeing the magazine strategy concerning all matters relating to technology from up-and-coming research and development to systems management challenges and legacy support and maintenance.
Cliff has been writing about these subjects since the early 1990s. In his current role, he writes a regular blog called Cliff Saran's IT FUD blog which aims to unravel the hype, weed out the fear uncertainty and doubt spun by the massive marketing machinery in the IT industry.
You can contact Cliff by emailing [email protected].
View all articles by Cliff Saran >>
How to find Cliff Saran online
Linked-In profile for Cliff Saran
Cliff's photography website and Flickr photostream.
[email protected] 020 8652 8460 Active Cliff Saran False True
The central IT department at Oxford University is beta testing a cloud service, which could pave the way to shared university services.
In response to an 80% cut in funding, the university has been pioneering a shared database service, built on a private cloud using VMware.
Oxford received £1.4m in government funding to develop the shared services. "We built a private cloud and demonstrated we could move it into the public cloud," said Stuart Lee, head of IT at the University of Oxford.
IT at Oxford is devolved, so Lee needed to prove his service was more compelling than what departments could purchase externally.
"Previously, people would buy a piece of kit and put it under their desk. When the money ran out, they didn't know what to do with it," he explained during a panel session at VMworld in Copenhagen.
The service not only provides the application to the researchers, but also helps them manage the data. It needs to be made available for 10 years. "Our strategy is to migrate data at the end of life [of a piece of research] to the university library, which is savvy with keeping records long-term," said Lee.
Lee chose a private cloud to stop university departments building what he describes as "shadow datacentres, that sit in broom cupboards". His goal was to make it compelling for the departments to use the shared service instead. The private cloud also overcomes the problem with researchers reluctant to put their research in a public cloud.
The database-as-a-service is the start of a far wider project. Since all the code is open source, Lee hopes to offer the service through Janet, the Joint Academic Network, which would act as a service broker. In the future, Oxford's IT may offer a service catalogue of applications, analogous to Apple's AppStore, enabling researchers from Oxford and other universities to buy IT services and applications on a pay-per-use basis.
---
Read more from VMworld 2011:
MetaKeywords MetaDescription Sensitive Landingpage False
Read more on IT news in your industry sector