Fears over medical record privacy could deter patients seeking treatment, finds survey
Patients' fears over the security of their medical records could have a negative effect on their health as people hold information back from medical institutions with poor records in protecting confidential data.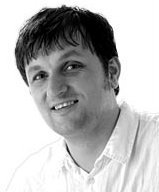 I am Computer Weekly's services editor. My main focus areas for stories are financial services and outsourcing.
Typically for financial services I write about how the retail and investment banks are harnessing technology and how systems can be used to help companies meet regulations such as Basel II and the Markets in Financial instruments Directive (MiFID).
Outsourcing is relevant across all business and technology sector and focuses on the strategic and cost cutting benefits associated with outsourcing IT.

Topical issues include the insourcing versus outsourcing debate and whether it is better to off-shore, near-shore or on-shore your outsourced technology.
View all articles by Karl Flinders > >
[email protected] 020 8652 2068 Active Karl Flinders False True
Patient fears over the security of medical records could have a negative effect on their health.
Patients are holding information back from medical organisations with a poor record in protecting confidential data, according to a survey.
The poll of over 1,000 patients - carried out by New London Consulting on behalf of healthcare privacy software maker FairWarning - has also revealed patient demand for guarantees that medical records data will be secure. The survey showed patients expect senior directors at hospitals to be held accountable for data security.
A total of 40% of those polled said they would put off seeking treatment if a medical organisation had a poor record on security. Over half said they would withhold information from clinicians for the same reason. Over a third of respondents said they would be prepared to travel 30 miles or more to avoid a hospital with a poor reputation for data security.
The report revealed that 41 of those surveyed said their medical records had already been breached. Some had information used against them in legal actions, had their identities stolen and suffered financially.
One major concern was sensitive medical and personal information being stolen and used by criminals for theft or fraud, or disclosed to employers or family.
"Modern patient care is very much information-based. Any obstacle to the free flow of information between care providers and patients, such as those caused by privacy concerns, can prevent patients from receiving the best possible care," said Kurt Long, founder and CEO of FairWarning. "Patients across the UK have enormous faith in the NHS, but this survey reveals that more needs to be done for medical information to be shared and exchanged securely, and so to ensure the best patient outcomes."
Earlier this month East Surrey Hospital said details of 800 patients had gone missing after an unencrypted memory stick was lost. The East Surrey Hospital lost information including the details of operations, names and dates of birth in September last year.
Despite fears over security, 75.5% of patients said they value electronic records.
The survey found:
87.1% agree chief executives and senior management should be sacked or fined if they were aware of risks but failed to act and there is a serious breach - only 1.3% disagree;
73.3% felt better enforcement of rules and regulations would cut security breaches;
62.1% approve of having national league tables to show the best and worst hospitals for data security - only 9.7% disapprove;
86.5% think a serious breach of personal data would do severe or considerable damage to a hospital's reputation;
87.2% agree the NHS should monitor who looks at their files;
61% were worried their identity could be used to commit fraud or used by criminals to target them, their family or home;
53.6% would withhold information (or already have done) about a sensitive personal medical matter from a healthcare provider with a poor record of protecting patient privacy;
38.3% would put off seeking care for a sensitive medical condition (or already have done) due to privacy concerns.