Abandon the traditional IT stack to innovate, says Ovum
Enterprises should abandon their traditional "stack" view of IT architecture if they want to free up time and resources to use IT to drive innovation, according to IT analyst group Ovum.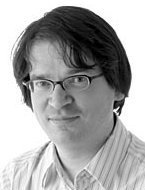 Bill Goodwin is Computer Weekly's management editor.
He is an award winning journalist, who has written for national newspapers, magazines and has worked as a researcher on investigative television documentaries. He developed and taught an investigative journalism course at the University of Westminster, where he is currently an external examiner. His awards include a Freedom of Information Award, and the British Editors Freedom of the Media Award. Most recently he won three awards in the BT Security Journalism Awards 2007, including the BT 'Enigma Award' in recognition of his outstanding and consistent contribution to IT security journalism.
See all articles by Bill Goodwin >>
Linked-In profile for Bill Goodwin
[email protected] 020 8652 8644
Enterprises should abandon their traditional "stack" view of IT architecture if they want to free up time and resources to use IT to drive innovation, according to IT analyst group Ovum.
Managing the complexity of the IT stack not only consumes most of the IT effort and budgets of enterprises, it is a barrier against using technology in new ways to benefit the business, said senior Ovum analyst Chandranshu Singh.
The traditional technology stack system of IT architecture relies on software components stacking vertically, each one communicating with the component above or below it.
But as consumer and mobile technology increasingly find their way into the workplace, businesses need software that can cut across these artificial layers, according to Singh.
---
Download this article from Computer Weekly: Time to rethink the Technology Stack (requires registration)
---
"Over the past couple of decades, we have seen the rate of change in business and technology accelerate. And for the past two years we have been saying the rate of change is too high for traditional IT processes to cope with," he said.
IT departments should limit technology stacks to the minimum they need to support key business processes, said Singh. In the longer term, they should invest in more intelligent software applications that are less reliant on a technology stack.
Many enterprises seek "quick fixes" to simplify their IT infrastructure - for example, by buying appliances with pre-integrated software stacks - but they simply hide complexity rather than reduce it, said Singh.
Another approach is to outsource requirements to a cloud service provider.
"These are very common, everyday approaches, but they still do not address the key concern, that most organisations do not have an integration framework for their IT projects," said Singh.
His advice to IT departments is to develop formal integration strategies that will help them limit the complexity of their IT infrastructure.
Different types of organisation will need to develop different types of strategy he said (see box below). "As we see the nature of business itself change, with new usage patterns and requirements coming into the picture, the IT stack needs to change," said Singh.
How to reduce your dependency on the stack
Legacy-focused organisations
Reduce the impact of additional IT on your existing stack by focusing on cloud and hosted solutions.
Outsource-focused organisations
Reduce your dependency on individual service providers to ensure you are not locked in, but maintain a balance between having too many suppliers and too few. Aim for flexible, portable infrastructure to allow you to change suppliers if necessary.
Innovative organisations dependent on internal IT
Select suppliers carefully to avoid lock-in, but try to simplify your IT operations by keeping the number of suppliers you deal with to a minimum. Examine all infrastructure projects to assess their impact on your existing infrastructure.
Organisations with best-of-breed IT
Create strong governance policies to help you design architecture without strong dependencies between products. You should work towards reducing the number of suppliers you work with as far as possible.
Source: Ovum
---
Sign up to Computer Weekly to download more research from Ovum
Effective IT management
Adoption of cloud services by multinationals gains pace
Google Voice - is it ready for the enterprise?