Top five tips on migrating data from SharePoint 2007 to SharePoint 2010
The business appeal of Microsoft SharePoint has grown rapidly since the release of SharePoint 2010, and users of SharePoint 2007 are now looking to migrate corporate databases to continue driving business efficiency, while empowering end-users to make more informed decisions. However, migrating to SharePoint 2010 does pose some challenges. Here are five tips to help you succeed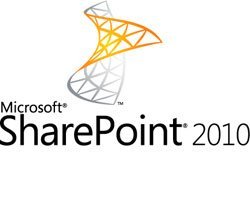 The business appeal of Microsoft SharePoint has grown rapidly since the release of SharePoint 2010, and users of SharePoint 2007 are now looking to migrate corporate databases to continue driving business efficiency, while empowering end-users to make more informed decisions. However, migrating to SharePoint 2010 does pose some challenges. Here are five tips to help you succeed:
1. Understand business objectives before commencing migration
Identify and discuss what SharePoint 2010 can offer beyond the capabilities of the SharePoint 2007 platform. For example, if the business case for using SharePoint 2010 differs from the use case for 2007, infrastructural changes around server and site architecture may also be needed, so it is best to identify these needs early on. Enhanced capabilities offered by SharePoint 2010 - such as simplified application development, enterprise content management (ECM) or social interaction features - can all help to address specific business needs, so realising which is most important to your business will allow IT teams to adjust their migration plans accordingly and deliver ROI quickly.
2. Time for a spring clean
Before migrating content databases from SharePoint 2007 to 2010, make sure you take time to discover what you currently have in SharePoint, and how it's being used. Document any customisations - including web parts, workflows, and solutions - and evaluate their business value. Make sure unused data is archived or deleted as appropriate to your specific business requirements. Discovering and cleansing your SharePoint environment in this manner will be helpful when planning for - and working in - the new environment. For example, only migrating the latest 5 versions of a document, as opposed to all 30, can dramatically improve efficiency, ensuring only content relevant to business users is migrated.
3. Think about infrastructure
Being prepared for migration to SharePoint 2010 applies to IT infrastructure as well as business requirements. To support SharePoint 2010, IT departments need to have a 64bit environment in place, and this applies to the operating system (Windows Server 2008 is required) as well as SQL server - a critical element of any SharePoint environment. Secondly, migrating to SharePoint 2010 environments offers the opportunity to refresh server hardware, allowing businesses to benefit from improved functionality and performance when developing their 2010 server farms.
4. Piece by piece, or all in one?
SharePoint databases encapsulate multiple sites, which each contain individual sets of data. Attempting to migrate a SharePoint 2007 environment across to 2010 in one fell swoop can therefore be time consuming, and potentially leave end users without access to critical information until the migration is complete. Migrations typically cause data to be offline as the process is underway, and at best IT departments can put sites into 'read-only' mode, restricting business productivity. Despite the fact that many migrations take place outside of business hours, in an increasingly 24/7 business landscape, any obstacle to end-user efficiency through prolonged downtime can become problematic.
To avoid this challenge, environments and databases should be migrated granularly in order to aid seamless crossover to a 2010 environment, and third-party solutions can enable IT teams to complete this process according to business need, ensuring the most critical information is available to users quickly without disrupting workflow.
5. Managing the migration
It is crucial to always perform a back-up just before you start any migration. This way, if any errors occur during the project resulting in failed migration jobs or data corruption, you will always have a recent record of the data to which you can roll back. It is equally critical to perform trial runs with subsets of data, to assess the degree of success your migration method will provide, and better understand what will need to be cleaned up before rolling out SharePoint 2010 to end users. By using specialist tools which can perform incremental migrations of changing content, users can enjoy uninterrupted access to SharePoint 2007 content over the course of the migration project. With incremental migrations, any updates to the 2007 environment are automatically migrated to 2010 on a pre-set basis, whether at the end of each day, or once a week. Once the migration is complete, and content has been verified, indexing all data before users are turned loose is also important. This allows users to immediately begin leveraging SharePoint's powerful search capabilities, and IT departments to have better insight into what data resides where, simplifying SharePoint administration and freeing up IT resources for more strategic tasks.
Mary Leigh Mackie is director of product marketing at AvePoint, a SharePoint lifecycle management specialist.