Bill Gates gives final speech as Microsoft chairman
Bill Gates reflected on Microsoft's 33-year history and shared his predictions for the future in his...
Bill Gates reflected on Microsoft's 33-year history and shared his predictions for the future in his final public speech as Microsoft chairman.
Gates, who is due to step down as chairman on July 1, addressed 5,000 developers at Microsoft's Tech Ed North America 2008 Developers conference.

Download this free guide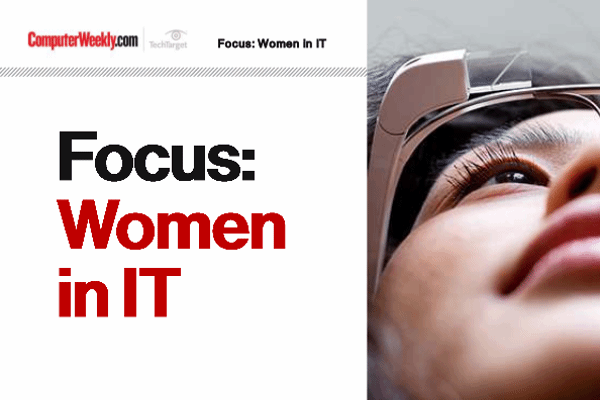 Shifting the landscape of gender and diversity
The number of women in tech in Europe is an average of 16%. This guide offers a collection of articles highlighting some of the prominent issues surrounding increasing the number of women in the IT industry.
By submitting your personal information, you agree that TechTarget and its partners may contact you regarding relevant content, products and special offers.
You also agree that your personal information may be transferred and processed in the United States, and that you have read and agree to the Terms of Use and the Privacy Policy.
"When I think back on the early days of development when we were all programming in DOS, and then take a look at what we can do now with technologies like the .net Framework, it simply amazes me how far we have come," Gates said.
Gates will continue to work part time at Microsoft and will work full time with his charitable foundation.
"Now, that is the first time I have really changed my career since I was 17 years old. I do not know what it is going to be like. It will be a bit abrupt, and put me in new territory," said Gates.
Gates spoke about the evolution of computers and cited the development of microprocessors as being a key part of modern IT applications but warned that clock speeds would not continue to increase as fast as they have done in the past.
"We went from the 16-bit processor with a meg of memory, and now we are in the transition to 64-bit and that is quite soon. Looming after that, though, is an even more interesting challenge, which is that clock speed will not increase at the same rate it has over the past 30 years."
Beyond the microprocessor, Gates said the increasing ubiquity of broadband through wireless and wired connections and development of cloud services would shape the IT applications of the future.
Microsoft made several announcements at the event, including an August release for Internet Explorer 8 Beta 2, a technical collaboration with IBM, availability of Silverlight 2 beta 2, and the launch of the Microsoft project code-named "Velocity," a distributed in-memory application cache platform.
Read more on IT jobs and recruitment