Age does matter, Gartner says
Gartner analysts say baby boomer CIOs have got to start thinking about technology, not as a means to an end, but as a way of life. Young workers get it -- do you?
ORLANDO, Fla. -- How many times have you heard how old and out of it you are?

It appears analysts here at Gartner Inc.'s Symposium/ITxpo think you haven't heard it enough, because the age theme threaded its way through many of the analysts' sessions here Monday.

Download this free guide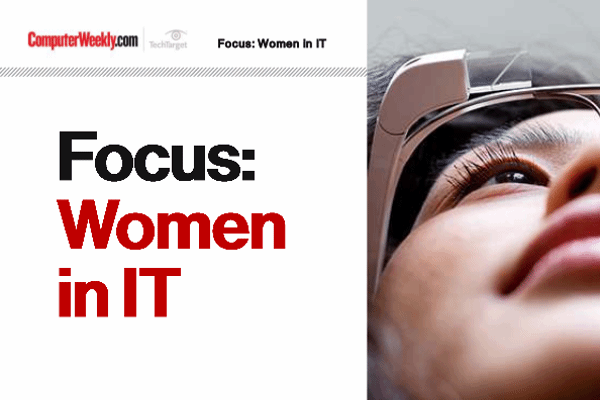 Gender diversity in the technology sector
In this e-guide, we tackle the issue of diversity in the IT industry and try to uncover why the number of women choosing IT as a career has been stagnating over the past few years. We also dissect some of the solutions that will help to increase the number of women in IT offered up by those fighting on the front line.
It's not as if anyone was called a geezer, but analysts such as Tom Bittman, who spoke Monday to nearly 6,000-plus attendees, said veteran IT managers need to adapt to cultural change by thinking about technology in an entirely new way -- as their grandchildren do.
It's not the technology; it's not the process that's holding us back. It's the culture.
Tom Bittman
analystGartner Inc.
"It's not the technology; it's not the process that's holding us back. It's the culture," Bittman said. "I know this is probably discriminatory, but there is a different attitude, at different ages, based on what technology can provide."

For example, a 60-year-old uses a PC; a 40-year-old needs his PC, always; a 20-year-old needs connection always; and to a 10-year-old, Microsoft equals an Xbox.

If you want to know what's coming down the pike, you've got to look at what your children and grandchildren are doing.

The younger generation "expects things immediately," he said. "As they become employees, we need to prepare for this cultural change."

Historically, IT departments lag behind popular technology waves first used by consumers (most notably younger consumers) such as Web 2.0, which incorporates collaboration technologies such as blogs and wikis and social networking sites. All these applications have come in through the back door -- so to speak -- a movement Gartner analysts refer to as consumarization -- another big theme here at the conference.

"Consumerization will drive some very interesting tools," Bittman said.

Younger users, their need to connect and their insatiable need to find computer tools that are faster, easier and more efficient will have to be embraced by CIOs. But of course, CIOs, ever concerned about security, will want to shut down, lock out any of these unsanctioned applications to prevent things such as malware and other viruses.

"You have to assume it's hostile," Bittman said. But at some point, you're going to have to face it that many of those tools someday will become mission critical. "You can't plan for them all," but you have to figure out a way to allow them to work outside and inside the parameter.

Go get your own PC

It's a huge dilemma for many organizations. But some companies are finding a way around it by having employees use noncompany equipment. The advent of virtual computing, with tools such as VMware, will allow more companies to let users enter company networks through a virtual machine. Upshot: Users get to play with their toys, wikis and blogs on the personal side of the machine; but the work side is well protected inside the perimeter.

Most organizations still assume ownership and control of PCs used by employees, however that is being challenged by more employees who refuse the company standard-issue PC, according to Gartner. In fact, C-level executives are the most frequent offenders; 50% of C-level executives will perform 80% of their work on a noncompany standard PC through 2008, said Brian Gammage, vice president and analyst at Gartner.

"Virtualization support is now being embedded into PCs. By the end of 2007, most of the PCs sold will come with this capability," Gammage said in a report issued Monday. "The launch of hardware virtualization support marked the start of a period that will inevitably lead to the establishment of a critical new PC standard: the hypervisor."

A hypervisor is a simple program that's invisible to the operating system. It uses processor hardware to conceal itself from other software, and is capable of manipulating the way that hardware responds to software instructions.

Along the lines of users connecting anywhere through a virtual machine, IT veteran Rafael Ramirez, CIO at Petróleos de Venezuela S.A. (PDVSA) in Maracaibo, Venezuela, one of the largest producers of oil in the world, is thinking young but going back to the mainframe. "This is the future of IT," Ramirez said.

Although early in the planning stages, Ramirez said he expects that in about two years employees will be using ID cards to access the company's virtual computer from anywhere in the world, using any computer. This is about security as much as it is about cost, he said. While this system will be extremely secure as well as flexible, he also expects it to save money. "When you buy a laptop you spend $1,000. You can invest that in the bigger stuff."

"If you fire someone, he might erase anything. In this case it's not possible."

Let us know what you think about the story; email: Kate Evans-Correia, Senior News Director
Read more on IT jobs and recruitment