Passport applicants face questions on credit history
First-time applicants for passports may be asked about their credit card debts - which is one result of a link between public and private sector databases.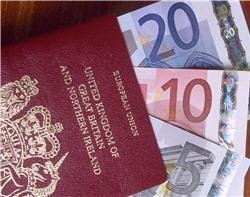 First-time applicants for passports may be asked about their credit card debts - which is one result of a link between public and private sector databases.

Download this free guide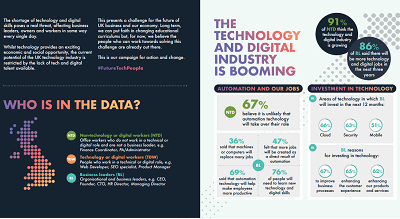 Infographic: How to future-proof UK technology
There is no doubt that the technology industry is booming right now, bringing with it exciting social and economic opportunities. However, there is a real fear that the UK industry may be stunted due to the lack of talent available. This e-guide helps to break down the future fears and expectations of dozens of business leaders and tech workers.
Similar questions may be asked in future when individuals apply for ID cards, though not at the initial roll-out of ID cards in Manchester, when applicants will not need to attend an interview.
A senior civil servant at the Cabinet Office said at a technology roundtable in central London this week that a credit agency is supplying the Identity and Passport Service (IPS) with suggested questions to ask applicants for passports at their interview.
The civil servant cited the link between the IPS and the credit histories of individuals as a positive example of how citizens will sometimes accept the sharing of sensitive data between the state and the private sector if there is a clear benefit: in this case a new passport.
But some privacy campaigners may see the linking of private and public databases as evidence of state intrusion into peoples' lives.
Applicants face the questions on their credit histories when they are interviewed for new passports at one of the Identity and Passport Service's 68 enrolment offices. The offices opened in 2008.
As a check on their identity, all first-time applicants for passports aged over 16 must be interviewed and accept that the Identity and Passport Service will obtain information about them from various databases, including one run by credit agency Equifax.
The IPS has confirmed that it is using information from the credit card firm Equifax and from other sources to build a profile of applicants before they are interviewed as part of enrolment for new passports. Its spokesman denied that specific questions are recommended by credit card agencies to be put to passport applicants.
Computer Weekly has learned, however, that the IPS is seeking to have questions for applicants at enrolment generated automatically as a result of data sharing between public and private sector databases, including those run by credit agencies, and information given on application forms.
The IPS says that the questions it asks applicants will be based on information given in the application form and from "lawful searches of other public and private sector databases, including credit reference agencies".
An IPS spokesman said: "'When carrying out interviews with first time adult applicants we use information, including credit history, held by public and private sector organisations as part of the process to verify the applicant's identity.
"This is not a detailed credit check but an identity check to confirm that the person exists and is active in society.
"This also gives us the confidence that the applicant is who they say they are and are resident at the address provided before the passport is despatched to them. Both the application form and IPS website makes it clear that we will be making this check to verify the identity of applicants."
Picture from Rex Features.
Read more on IT legislation and regulation